Operating short-term rental properties is no walk in the park. Airbnb hosts have huge responsibilities, including maintaining their vacation rentals as they become damaged by guests. Fixing your Airbnb rental as it gets beaten up by tenants is an ongoing job.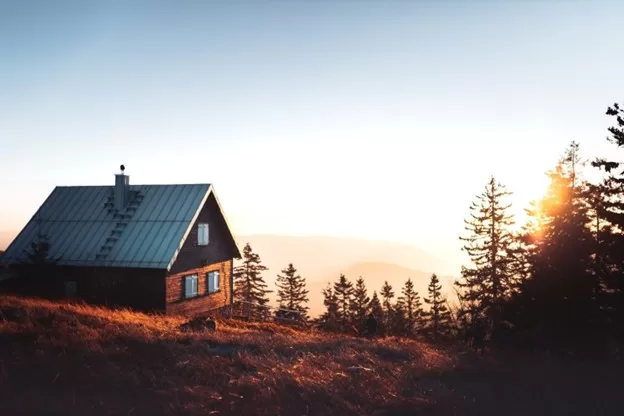 Being an Airbnb host is not as passive as many first-time real estate investors find out. Fortunately, tenant-proofing strategies have been implemented by other Airbnb hosts to make your property management life easier.
Today, we review 3 effective ways to tenant-proof your Airbnb rental to help you save money and stress down the road.
1. Safe Front Entranceway
Airbnb guests oftentimes trudge through the front entranceway of a vacation rental with loads of large pieces of luggage. Guests can slip while entering the property and hurt themselves. That's an issue you absolutely want to avoid.
Additionally, Airbnb tenants can damage the front door and frame while walking into a property. It's easier for someone's awareness to be blinded by a place when they first walk in.
To tenant-proof your Airbnb rental, add hand railings where needed. Property owners can also add footing grips to stairs to decrease the likelihood of falls in the entranceway. Certain cities have different zoning codes and regulations regarding entranceways.
It's important to stay compliant with all city guidelines when operating an Airbnb. Strict vacation rental regulations can completely halt your Airbnb business. Staying on top of your local short-term rental laws will provide more ease when operating your Airbnb properties.
2. Thicker Drywall
Investing in low-quality drywall can lead to dents, cracks, and holes throughout your vacation rental. Airbnb travelers walk through houses with large bags from shopping and also their suitcases. These short-term tenants aren't always the gentlest when it comes to taking care of your property.
Adding thicker drywall can help tenant-proof your Airbnb. Your walls will have more support. Thick drywall is more resistant to dents and dings from tenants. Airbnb hosts don't have to fix the walls as often after thick drywall is added to the home.
3. Remove Carpeting
A short-term rental unit with carpeting throughout the property is asking for stains. Airbnb tenants come and go quickly as they use a vacation rental for lodging. It's common for drinks and other items to spill.
Does your Airbnb have a kitchen? When guests use that part of the property, there's an even higher chance of the carpets getting damaged.
Airbnb hosts can further tenant-proof their properties by removing existing carpeting throughout the home. Carpets are extremely susceptible to stains. Replacing a carpet isn't the most expensive repair, however, it does take time.
If you miss out on additional Airbnb bookings because you have to replace the carpet every few weeks, that will cost you money from missing out on the rental income.
Tenant-Proofing Your Airbnb Rental Saves You Money
While it costs money upfront to tenant-proof an Airbnb property, it typically saves money long-term. Protecting your vacation rental from future damages will reduce future maintenance expenses.
Additionally, it will save you time if you complete the repairs yourself. For Airbnb hosts that hire out repairs to a handyman, tenant-proofing your short-term rental property will save you money by not needing to pay them. Plus, you won't waste as much time repairing the property. Instead, you can book a few more nights and increase your revenue from your Airbnb.