Your living room is one of the most crucial rooms in your home.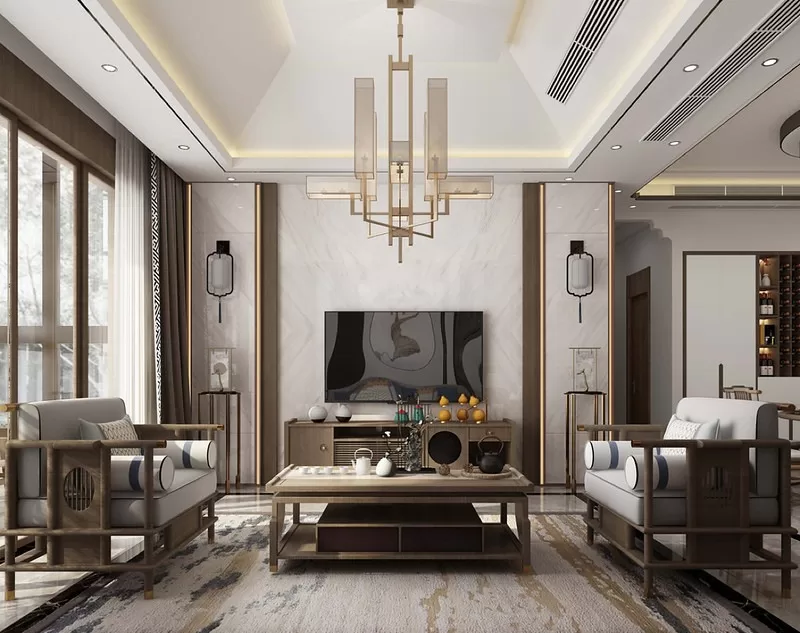 This is a place where you entertain guests, spend time with your loved ones, and relax after a long hectic day at work. But does your room allow you to do so? If not, then it's time to give the room a new, fresh look.
Creating a luxurious living room doesn't necessarily have to involve a large budget. With some creativity and a little bit of planning, you can turn your space into something that you'll adore for the years to come.
If you're looking to give your living room a makeover, but don't know where to start, then fear not! In this article, we'll discuss four luxury living room ideas that will create a high-end look on a budget. So, let's get started:
1.  Start With Painting Your Walls
Getting a fresh coat of paint is one of the easiest and most convenient ways to refresh the overall look of any room. Also, a fresh coat of paint can make small rooms feel larger.
If you're confused about which paint to choose for the walls, then going for neutral colors can be a good option. Neutral colors can create a calm atmosphere in your home and it can brighten up your space.
Some of the best neutral colors such as beige, gray, and cream can give a sense of luxury and elegance. Once you're done with the paint job, try to add pops of color with accent pieces such as throw pillows, rugs, and artwork to give your space a luxurious look.
---
Read Also:
---
2.  Add Lighting to Create a Cozy Ambiance
Good lighting can take the overall look and feel of the room to a whole new level. To create a warm and inviting ambiance, choose lamps and candles over overhead lighting.
You can also invest in table lamps with interesting shapes and structures to add visual interest to your space.
Also, you can consult with experienced interior designers like bypopov.com where experts will suggest the best lighting and other home decor options for your living space.
3. Accessorize With Intention
The key to creating a luxurious living room on a budget is to accessorize with intention. Choose a few high-quality accessories such as decorative trays, vases, and candles to add a touch of sophistication.
These items will make the space feel more polished and put together.
4. Focus On Quality Over Quantity
One of the biggest mistakes homeowners make is that they invest in too many decorative items to enhance the look of their room, turning their living room into a chaotic and cluttered space.
Remember, when it comes to decorating a space, less is often more. Instead of cluttering your space with decorative items, invest in a few quality pieces that will last longer and stand up to wear and tear.
Wrap Up
Creating a luxurious living room on a budget is possible with a little bit of creativity and planning. With a little bit of creativity and planning, you can create a high-end look that will impress your guests without breaking the bank.