As an Airbnb or commercial property owner, you know how important it is to have a clean and well-maintained space. Not only do you want to provide your guests with a comfortable and enjoyable stay, but you also want to protect your investment.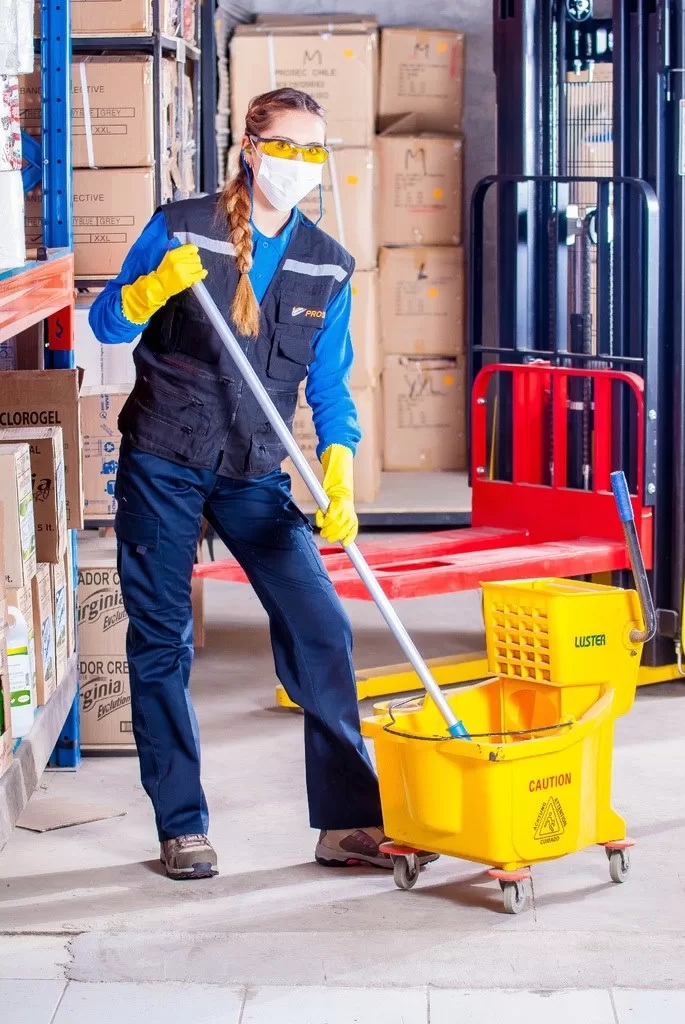 Finding good cleaners can be tricky, but it's worth taking the time to find someone who will do a great job. In this blog post, we'll discuss the importance of finding good cleaners for your Airbnb or commercial property. We'll also provide some tips on how to find reliable and trustworthy cleaners.
The Different Types of Airbnb Cleaners
There are different types of Airbnb cleaners, each with its own unique set of skills and abilities. Here is a breakdown of the different types of cleaners:
Professional Airbnb Cleaners: These are cleaners who have been specifically trained to clean Airbnb. They know exactly what guests expect and how to deliver it. They will usually have their cleaning supplies and equipment, so you don't need to provide anything.
Experienced Cleaners: These cleaners may not have experience specifically with Airbnbs, but they are experienced in general cleaning. They will likely be able to clean your Airbnb to a high standard, but it may take them slightly longer than a professional cleaner.
Local Cleaners: These cleaners live near your Airbnb and can be hired on an as-needed basis. They may not have as much experience as the other two types of cleaners, but they can still get the job done well.
Student Cleaners: College students often work as freelance cleaners during their breaks from school. If you're on a budget, hiring a student cleaner can be a great option. Just make sure to check their references first!
The Pros and Cons of Using Airbnb Cleaners
If you are considering using an Airbnb cleaner for your property, it is important to weigh the pros and cons before making a decision. Below are some of the key pros and cons to consider:
Pros:
Airbnb cleaners can be a cost-effective way to keep your property clean and presentable for guests.
They can help take care of the day-to-day cleaning tasks so that you can focus on other aspects of running your business.
A good Airbnb cleaner will have experience with cleaning short-term rental properties and will know how to properly clean and maintain your property.
Cons:
You will need to be sure to communicate your cleaning expectations clearly to the Airbnb cleaner.
If there are any issues with the cleanliness of your property, it will be your responsibility as the host to resolve them.
It is important to carefully screen potential cleaners and check reviews before hiring anyone.
The Different Types of Commercial Property Cleaners
There are a few different types of cleaners that you can choose from when it comes to commercial properties. You want to make sure that you find the right type of cleaner for your specific needs. Here are a few different types of cleaners that you can choose from:
Janitorial Services: These services are great for larger commercial properties. They will come in and take care of all of the cleanings for you. This includes things like emptying trash cans, sweeping, mopping, and dusting.
Carpet Cleaners: If you have a lot of carpeted areas in your commercial property, then you may want to consider hiring a carpet cleaner. They will be able to get all of the dirt and stains out of your carpets.
Window Cleaners:  If you have a lot of windows in your commercial property, then you will want to hire a window cleaner. They will be able to clean all of the windows inside and out.
Pressure Washers: If you have a lot of outdoor areas that need to be cleaned, then you may want to consider hiring a pressure washer. They will be able to clean sidewalks, parking lots, and any other outdoor areas quickly and easily.
---
Read Also:
---
The Pros and Cons of using Commercial Property Cleaners
There are many factors to consider when choosing whether or not to use a commercial property cleaner. On one hand, professional cleaners can save you time and energy by taking care of the cleaning for you.
On the other hand, they can be expensive and may not do as good of a job as you could do yourself. Here are some pros and cons to help you decide if using a commercial property cleaner is right for you:
Pros:
You can save time and energy by having someone else clean for you
Commercial cleaners are usually very thorough and will leave your property looking its best
You won't have to worry about storing or lugging around cleaning supplies
Cons:
Commercial cleaners can be expensive
You may have to schedule cleanings around their availability
You won't be able to customize the cleaning to your preferences
How to Find the Right Type of Cleaner for Your Property
When it comes to finding good cleaners for your Airbnb or commercial property, there are a few things you need to take into account. First and foremost, you need to make sure that the cleaners you're considering are experienced and trustworthy. This means checking their references and reviews, as well as making sure they have the proper insurance and licensing.
Once you've narrowed down your options to a few reputable companies, you'll need to decide what type of cleaning services you need. For Airbnb properties, a deep clean is typically required between each guest stay. This means that all surfaces from floors to ceilings must be thoroughly cleaned and disinfected. If you have a larger commercial property, you may only need general cleaning services on a weekly or bi-weekly basis.
There are many companies in Sydney that offer Airbnb cleaning services. For example, you can contact Airbnb Cleaning in Sydney to have your rental property professionally cleaned before and after a guest's stay.
Finally, be sure to communicate your expectations clearly with whichever company you choose. This includes the frequency of cleaning, what areas need to be covered, and any special requests (such as green cleaning products). By taking the time to find the right cleaner for your property, you can ensure that your guests or customers always have a positive experience.
Conclusion
Good cleaners are hard to come by, but they are worth their weight in gold. If you manage an Airbnb or commercial property, having a good cleaner on your team can make all the difference. A good cleaner will help keep your property in top condition, which will make guests happy and improve your bottom line.
Take the time to find a good cleaner who meets your needs, and you won't regret it. Commercial cleaners in Sydney provide a professional and efficient cleaning service for businesses in the city.
Many office buildings and other commercial establishments in Sydney rely on the services of commercial cleaners to maintain a clean and healthy workspace. You can also contact us for any kind of welding work in Sydney.