Dealing with water issues in your basement can be a challenging and urgent concern for homeowners. When moisture infiltrates your basement, it can lead to mold growth, structural damage, and potential health hazards.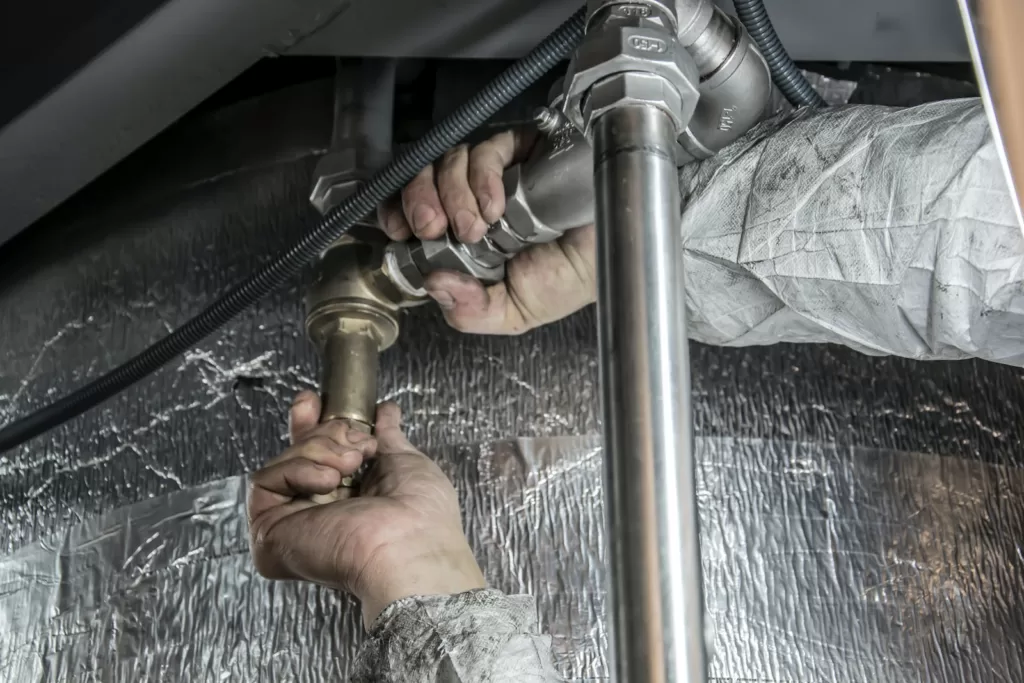 If you're in need of basement water cleanup near you, it's vital to address the situation promptly and effectively to protect your property and the well-being of your family.
Here's How to Identify Mold in Your Home:
1. Visual Inspection
Start with a thorough visual inspection of your home. Look for signs of mold, such as discolored patches on walls, ceilings, or floors, especially in areas with high humidity or water exposure.
2. Follow Your Nose
Mold often has a musty, earthy odor. If you detect such an odor, it may indicate the presence of mold. Follow your nose to pinpoint the source.
---
Read Also:
---
3. Common Mold Locations
Mold is more likely to grow in areas that are damp and dark. Check common areas such as bathrooms, kitchens, basements, and around windows where condensation can occur.
4. DIY Mold Test Kits
You can purchase DIY mold test kits from hardware stores or online. These kits typically include collection swabs or petri dishes. Follow the instructions provided with the kit carefully.
5. Swab or Petri Dish Method
For the swab method, moisten the swab, gently rub it over the suspected moldy surface, and then place it back in the provided container.
For the petri dish method, expose the petri dish to the suspected moldy area for a specified amount of time, and then seal it.
6. Incubation
Place the swab or petri dish in a warm, dark area for a few days to a week, following the instructions in the kit. Mold spores will grow into visible colonies if they are present.
7. Observe the Results
After the incubation period, observe the swab or petri dish. Mold colonies will appear as fuzzy, discolored growths. You can compare these results to images of common molds online to get an idea of the type of mold.
8. Interpret the Results
Keep in mind that DIY tests may not provide the level of accuracy that professional testing can. If you do identify mold, it's essential to determine the extent of the infestation. This may require professional testing and remediation.
9. Take Safety Precautions
While handling mold, wear protective gear, including gloves and a mask, to avoid inhaling or coming into direct contact with mold spores.
10. Consult a Professional
If you find mold or are unsure about the type and extent of the problem, it's advisable to consult a certified mold remediation specialist. They can perform a more accurate assessment, recommend proper remediation, and ensure that the mold is safely and effectively removed.
Conclusion
Identifying and addressing mold issues in your home is crucial for maintaining a healthy living environment. While DIY mold tests can be a useful initial step in detecting mold, they may not offer the same level of accuracy as professional testing and remediation.
If you find mold in your Cullman, Alabama home, it's advisable to consult a certified mold remediation specialist. Professionals have the expertise and equipment to accurately assess the extent of the problem and ensure the safe and effective removal of mold, protecting your family's health and the structural integrity of your property.
For residents in Cullman, Alabama, facing mold issues, seeking professional assistance is essential. If you require Mold Remediation in Cullman Alabama, don't hesitate to reach out to experienced professionals who can provide the necessary solutions to ensure a mold-free and healthy home.