Leave it to the professionals is my first advice to you, just like the Environmental Protection Agency.
EPA says if the growth or water damage is more than 10 square feet, you should hire a professional mold remediation company.
The most annoying members of the fungi kingdom molds are those micro-organisms that love dampness.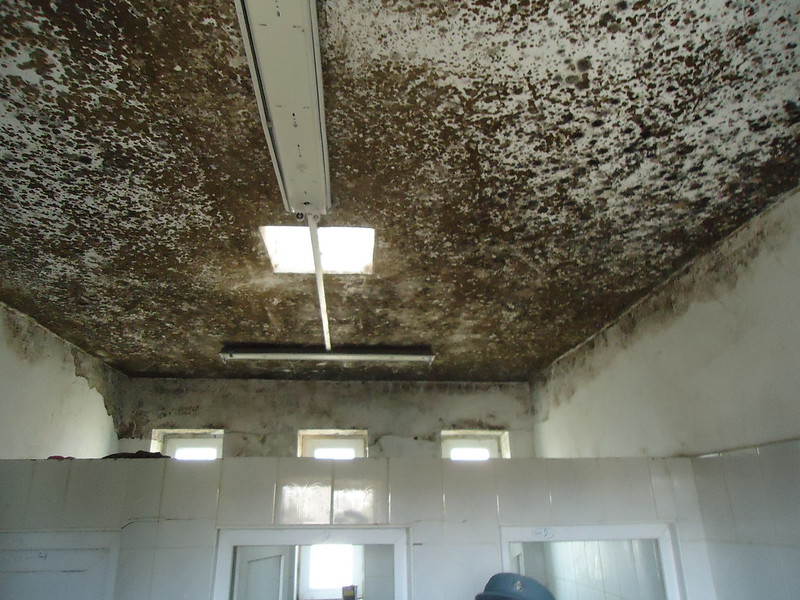 These damaging agents multiply faster than you expect. Also, they can trigger allergic reactions in humans.
So, if you think you can handle the mess all by yourself, please avoid these biggest mold inspection and remediation mistakes.
Assuming All the Mold is Easy to Spot
It is not just one corner of your house which has the mold once you spot it. Yes, the mold spores spread faster and efficiently.
The original growth starts in the darker/damper areas. Behind the shower tiles and inside your building's walls are favorite homes for the mold.
There are tons of places where mold can camp base in your building, so it is advised that you must at least consult with a professional mold remediation company's help.
An expert mold inspector will never ignore to get to the core reason of the moisture the root of mold. The molds will come back more robust if you won't remove the root cause.
All in all, they are not your pet hair. If you want to know how to keep your house clean, if you have a cat or a dog, you should read this blog.
Never Paint Over It
Mold is just like emotions. You cannot mask it if you wish to get a solution. So, never make the rookie mistake of painting over them. You may find plenty of "mold-resistant paints" at your local hardware stores.
However, most of them never work, and the ones which work are but a temporary solution. They never last.
Your walls, your doors, the furniture might look good on the outside, but the mold might be lurking under the coat of the paint. Sooner than later, the mold might show up worst than ever.
In some cases, apparent signs like paint peeling off the surfaces may not occur, but the problem might be living underneath.
So, in such scenarios, a professional plumbing company can help you see the reality with the help of an air-quality check-up.
This test will also help you find what's running under those smooth paints you are about to buy.
Also, it would not be correct to say that mold-resistant colors never work. If the surface is cleared and moisture is taken care of, these paints will help your house fight mold.
---
Read Also:
---
I can Save Them All Mentality.
There are no easy ways to say it, but you won't save everything if it is already too late. Yes, we get attached to things.
Our first buys, our first presents, etc., but once mold gets the hold of carpet, insulation, wood, and drywalls as it penetrates this stuff quickly.
On the other hand, even when you are doing it all by yourself, you can recover things made of metal, glass, and porcelain.
The rule of thumb says when it is severely damaged with mold, it is better to let the thing go.
Ignoring the Root Cause
Moisture is the leading cause of mold. Moister, when it will remain untouched or untreated for long, will give birth to mold.
It helps in creating the best environment for mold. So, when you are using a YouTube DIY video to remedy your mold issue, do not just remove it from the surface only. Ensure that you deep clean it, blocking the cause of moisture.
There can be many reasons behind a damp house, leaking pipes, leaking sinks, especially in the basement, poor ventilation, and leaking air-conditioning.
So, your first job is to identify why mold colonies are making your home theirs.
Protective Measures
Mold colonies when are a hazard to your furniture and health in the longer run. Negligence protective measures while cleaning them can be a dire danger to your health on an immediate basis.
There is always a chance that the toxic types of molds might have infested your home, so when you are trying to get rid of them and are not wearing the proper cleaning gear, the mistake can lead to severe problems.
When your protection must be on the top of your list, you have to protect your home as well.
You must seal off the infected area from the rest of your home. Mold spores will start spreading around your house if the room is not sealed correctly once you will start the cleaning process.
You are already dealing with a lot; you don't want the mold spores to fly into other areas of your sweet home and infect them as well.
Ending Note
So, these are a few mistakes that you should avoid and keep in mind while trying to clean the mold colonies out of your property.
Molds are complex to get rid of. As we have discussed already, it may seem that you've got them all, but they might be in hiding.
If you are looking for some more tips on the same topic, you can read this wonderfully written blog as well.
Then again, no matter how much free information you may soak off the internet, it will never be able to match the precision of years of on-field experience.
It is a serious situation you are in now, so it is wise to call professionals to save your home.
You can always earn more money, but your health and loved belongings will never be acquired again if you make an unwanted mistake by cleaning the mold.