As a homeowner, there's a long list of responsibilities to juggle; among them, your property's stormwater system is crucial. Why? In an era where extreme weather events are becoming increasingly common, proper maintenance can prevent larger issues, including flooding, erosion, and even damage to your home's foundation.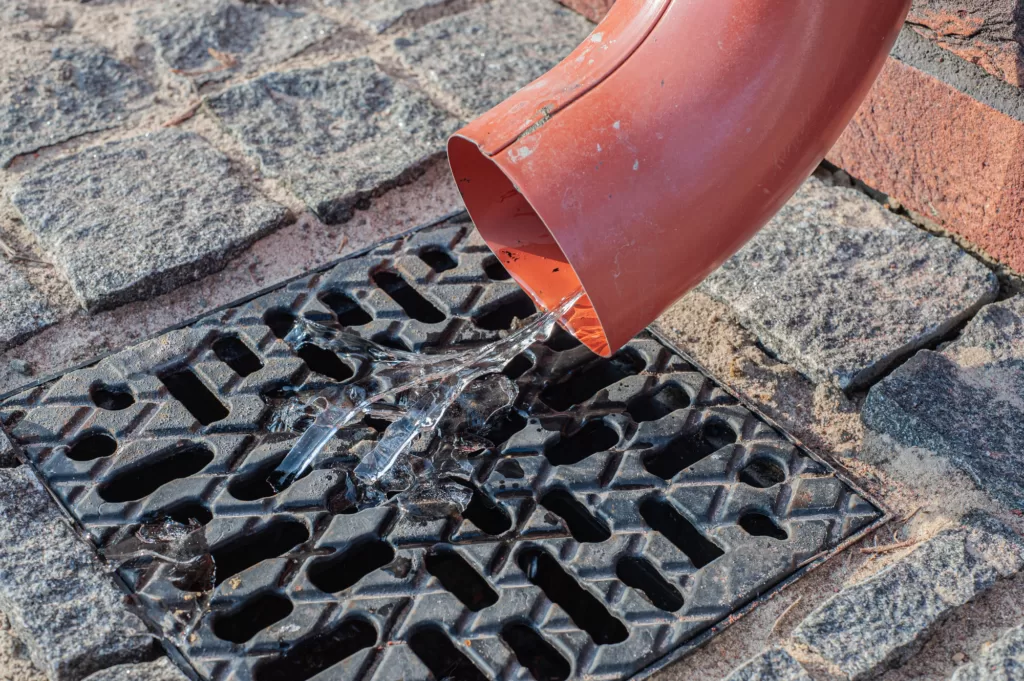 Here are some insights and steps to ensure your stormwater systems remain in peak condition:
1. Understand Your System First
Before doing maintenance tasks and consulting service providers such as Better Flow Plumbing AU, it's essential to familiarize yourself with your stormwater system. Recognize that not all systems are made equal, and the type of system you have will determine its maintenance needs.
Traditional stormwater systems generally consist of components like gutters, downspouts, and storm drains. Together, these elements channel rainwater away from your property, helping to prevent potential flooding. The main objective is rapid drainage, ensuring water doesn't linger and lead to issues like soil erosion or structural damage.
Unlike the traditional systems that just divert water, sustainable stormwater systems aim to manage water and protect the environment. They use features like rain gardens, permeable pavements, and green roofs to guide rainwater away from properties, reduce flood risks, and filter pollutants. These systems aim for both water management and environmental health.
Familiarizing yourself with the specific characteristics of your setup can streamline your maintenance activities and ensure they are tailored to your system's particular requirements.
2. Check Your Drains And Grates
Trash, leaves, or sediment can obstruct your drains and grates. Regular inspections and cleaning can ensure smooth water flow. If you notice pooling or slow draining, it might be an indicator to consult a professional to build an efficient drainage system and get other solutions.
---
Read Also :
---
3. Clean Those Gutters And Downspouts
Beyond aesthetics, clean gutters and downspouts are crucial for your home's safety and longevity. Leaves, twigs, and debris can clog these channels. When blocked, rainwater might overflow, possibly damaging your home's exterior or foundation.
Furthermore, stagnant water in gutters can attract pests like mosquitoes. Thus, it's crucial to consider the following:
Regular Cleaning: Ideally, aim for at least twice a year, preferably during the spring and fall. If your home is near many trees, consider cleaning more often.
Rinsing: After removing the debris, run water through the gutters to flush out any remaining dirt.
Guard Installation: Consider adding gutter guards to reduce debris accumulation and make maintenance tasks simpler and less frequent.
With these steps in mind, you'll extend the life of your stormwater systems and reduce potential risks to your home.
4. Inspect For Damages Regularly
Weather patterns can be harsh. After significant storms or strong winds, assess your system. Be on the lookout for issues like cracks, rust, or damaged sections in the gutters and downspouts.
Any loose fittings or evident gaps might indicate wear. Address these issues promptly to ensure efficient operation and prevent potential water damage.
5. Consider Natural Solutions
Nature provides several ways to enhance your stormwater system's efficiency, which may include:
Rain Gardens: These are shallow areas planted with local flora that absorb rainwater, decreasing runoff and filtering pollutants.
Swales: Designed to slow and capture runoff, they can direct water to designated areas or facilitate its absorption into the soil.
Vegetated Filter Strips: These strips of land planted with dense vegetation can be positioned between impervious surfaces and drainage pathways. They act as buffers, slowing down runoff and filtering out sediments and pollutants.
By incorporating these, you boost stormwater management and beautify your property.
6. Be Mindful Of Your Landscape
Your landscape affects how water moves around your property. Slopes, contours, and the types of surfaces you have can either help or hinder your stormwater system. For instance, a sloped yard might direct water towards your home, increasing the risk of basement flooding.
On the other hand, strategically placed plants, swales, or rain gardens can channel water away safely. When planning any landscaping project, always consider how it might affect water flow. Consider consulting with a landscape architect or designer who can offer guidance on creating a beautiful yet functional space that complements your stormwater management efforts.
7. Consult The Professionals
While many homeowners can handle basic stormwater system maintenance, there are instances where an expert touch makes all the difference. Professionals possess the knowledge and equipment to tackle complex issues, ensuring the longevity and efficiency of your system.
Experts can also spot potential problems early, preventing minor issues from escalating into major headaches. So, whether you need guidance on system upgrades or are facing persistent drainage problems, it's always a good idea to seek their advice to prepare your home for a big rainstorm.
Wrapping Up
Maintaining your property's stormwater system might seem like a chore, but it's essential. Regular check-ups and prompt repairs can save you from larger, more expensive problems in the future. Your home is an investment; with effort, you can protect it from nature's unpredictability.