Navigating the complex world of building codes and regulations is a crucial aspect of any construction project. Compliance with local, state, and national codes is not only necessary for legal and safety reasons but also ensures the successful completion of your project.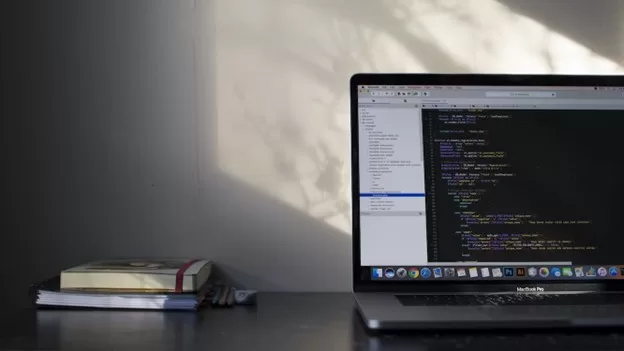 Hiring a code consultant can be a valuable investment that brings numerous benefits to your construction endeavor. In this blog post, we will explore the reasons why you should consider hiring a code consultant and how they can contribute to the overall success of your project.
●  Expert Knowledge of Building Codes and Regulations
Building codes and regulations can be intricate and vary from one jurisdiction to another. A code consultant possesses in-depth knowledge and expertise in interpreting and applying these codes to your specific project.
They stay up to date with the latest code revisions and amendments, ensuring that your construction plans comply with all applicable regulations. By hiring a code consulting company, you gain access to their specialized knowledge, allowing you to navigate the complex regulatory landscape with confidence. They can provide guidance and insights, identify potential code conflicts, and help you avoid costly delays or rework due to non-compliance issues.
●  Streamlined Permitting and Approval Process
Securing the necessary permits and approvals is a critical step in any construction project. However, the permitting process can be time-consuming and cumbersome without the proper expertise. A code consultant acts as your advocate throughout the permitting process, working closely with the local authorities to ensure a smooth and efficient approval process.
They understand the documentation requirements, submission procedures, and review processes involved in obtaining permits. By leveraging their knowledge and experience, a code consultant can help you prepare accurate and complete permit applications, address any concerns or clarifications raised by authorities, and expedite the overall permitting process. This not only saves you time and effort but also helps you adhere to project timelines and avoid unnecessary delays.
---
Read Also:
---
Additionally, a code consultant can assist in coordinating with other design professionals, such as architects and engineers, to ensure code compliance across all disciplines. They can provide valuable insights and recommendations during the design phase to address potential code-related issues early on, minimizing costly design changes later in the project.
●  Mitigate Risks and Ensure Safety Compliance
One of the primary reasons to hire a code consultant for your construction project is to mitigate risks and ensure safety compliance. Building codes are designed to prioritize the safety and well-being of occupants, and adherence to these codes is crucial to prevent accidents, structural failures, and other potential hazards.
A code consultant can conduct comprehensive assessments of your construction plans and identify any potential code violations or safety concerns. They possess the expertise to evaluate structural integrity, fire safety measures, accessibility requirements, electrical systems, and more. By addressing these issues early on, you can proactively mitigate risks, create a safer environment for occupants, and avoid costly liabilities in the future.
Moreover, a code consultant can help you navigate the complexities of compliance with specialized codes, such as energy efficiency standards, sustainability guidelines, and environmental regulations. They can guide you on incorporating green building practices, optimizing energy performance, and utilizing sustainable materials, aligning your project with current industry standards and best practices.
Cost Savings and Avoidance of Rework
Engaging a code consultant can lead to significant cost savings by helping you avoid rework, design changes, and potential fines associated with non-compliance. By identifying code-related issues early in the design phase, you can address them promptly, reducing the likelihood of costly modifications during construction.
A code consultant can review construction documents, specifications, and plans to ensure they align with the relevant codes and regulations. Their expertise can help identify potential pitfalls, design flaws, or inconsistencies that may lead to delays or costly revisions. By rectifying these issues in the early stages, you can save time, money, and resources by avoiding rework and associated project disruptions.
Furthermore, a code consultant can help you navigate the intricate landscape of code interpretations and variances. They can assist in seeking code waivers or alternative compliance paths when appropriate, potentially providing cost-effective solutions that meet code requirements without compromising project goals.
Expert Guidance for Code Updates and Future Compliance
Building codes and regulations are constantly evolving to adapt to new technologies, construction practices, and safety standards. Staying up to date with these changes can be challenging, especially for construction professionals focused on their core competencies. Hiring a code consultant provides you with expert guidance on code updates and ensures future compliance.
A code consultant continuously monitors and assesses code revisions, keeping you informed about any changes that may impact your project. They can help you navigate the complexities of new code requirements, ensuring that your construction plans align with the latest standards. By proactively addressing these updates, you can avoid potential setbacks and delays during inspections and final approvals.
Additionally, a code consultant can provide ongoing support and guidance throughout the construction process to ensure ongoing compliance with code requirements. They can conduct regular site visits, inspecting the progress and ensuring that the construction aligns with the approved plans and code specifications. Their expertise can help identify any deviations or issues that may arise during construction, allowing for timely adjustments and corrections to maintain compliance.
Furthermore, a code consultant can assist in obtaining the necessary certificates of occupancy and ensure that your completed project meets all regulatory requirements. Their thorough understanding of the code compliance process enables a smooth transition to the operational phase, minimizing any potential disruptions or complications.
By leveraging the expertise of a code consultant, you can remain updated on code revisions, ensure ongoing compliance, and confidently navigate future construction projects with the assurance that your designs meet the most current standards and regulations.
Hiring a code consultant for your construction project is a wise investment that pays off in multiple ways. Their expert knowledge of building codes and regulations ensures compliance, mitigates risks and enhances safety. They streamline the permitting process, saving you time and effort, while also providing cost savings by avoiding rework and fines associated with non-compliance.
By engaging a code consultant early in your project, you benefit from their specialized expertise and guidance throughout the construction process. Their insights and recommendations help you navigate the complex regulatory landscape, achieve code compliance, and deliver a successful project. So, consider the invaluable role of a code consultant in maximizing the efficiency, safety, and success of your construction endeavor.