Remodeling is a great project which involves creative thinking and proper planning.
When we think about home remodeling, we usually think about new kitchen cabinets, renovations in the dining room, or building a washroom in the house and want full-service home repair. Another essential upgrade in home remodeling is a deck.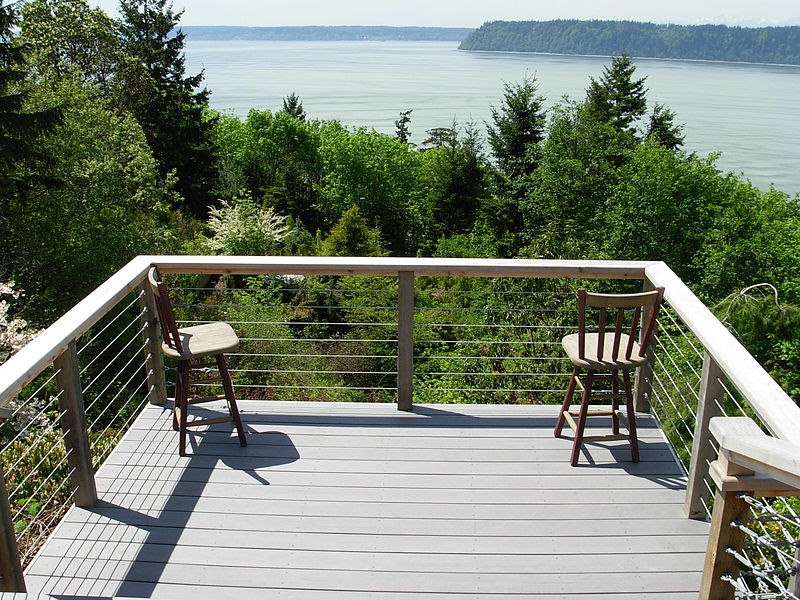 A deck is an excellent place for outdoor activities and parties with family and friends. However, the deck is a perfect extension of outdoor space.
A traditional platform will come to mind when we think about the deck. But through creativity, we can add everything to our deck. We can use the deck for parties, sitting areas, organize a kitchen competition, or use it for any outdoor activity.
Know What You Want
First of all, we need to know what we want. What are our requirements? You need to conduct some research before talking to any construction firm.
You can also search for a good contractor and take his advice for remodeling to describe what you want to watch in your deck.
You can look at designs of decks from the internet, take expert opinion or visit a house that contains a deck. You can also guide your constructions expert, which material you like or which material will be suitable for your deck.
Make Your Deck Reflect Your Lifestyle
Make your deck a reflection of your personality. Your lifestyle will be determined by the resources accessible on your deck.
A distinct layout, size, and functionality of the deck are required if you are a party enthusiast who wants to hang out with his friends and family in his outside space on hot summer days.
Are you the type of person who enjoys spending time outdoors while reading a book or listening to gentle music? Your deck may include a library as well as a great sound system.
---
Read Also:
---
Create Spaces for Outdoor Living
The deck can be used as an outdoor living area if you are a weather lover but don't like the bugs in the garden and don't want to sit in hot summer and cold winter.
Then the deck is the best place for you because the weather will not affect you and you can also enjoy the rainy or hot weather in your outdoor space.
You can also include some built-in boxes of flowers for a fresh feeling. If you have children and want ample space to play, you can use the deck as an outdoor area. Talk to your contractor and tell him what you want in your deck.
Final Words
Many people choose to spend their time outside with their families and friends during the summer. If you enjoy spending time outside in the summer, an outside deck may be a good option for you.
It is a fantastic idea to spend summer evenings on exterior decks. However, there are several considerations to make when constructing an outdoor deck.
There are many different types of decks to choose from when you deal with a seasoned professional construction expert. However, it would be beneficial if you had some instructions to follow while remodeling a deck.