We all love things differently and even the things that hold seemingly little or no value to us matters a great deal to many.
Subjects like decks have such great sentimental value to people, as it serves not only as a place to relax and unwind but also as where the bonds of friendship are strengthened and families unified.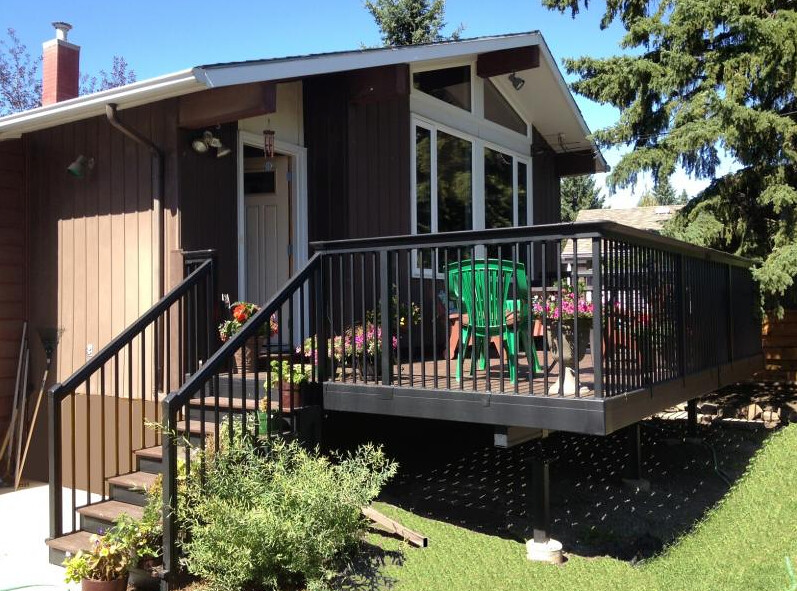 It a little wonder, why many homeowners do not take the building of their decks lightly.
Oftentimes, our minds are filled with such beautiful and bright ideas, however, we might not possess the skillset to bring our ideas to fruition.
In fact, intricacies such as getting the right material must be carefully considered. This implies, that only the best of hands is required in helping you build the deck of your dreams.
How Can You Choose the Best Deck Builder?
Decide With Your Recommendations
Call it old-fashioned recommendations and testimonies still work till and serves as one of the most reliable sources of gaining information.
You could find a local deck builder with ample experience by asking around from neighbors family and friends particularly those who had just concluded the building of their deck.
This way, you will be able to save time and see the product of the deck builder firsthand, thus helping you decide whether he is a suitable match for your project or not. Also, see here for the best deck builders near me.
Explore Their Sites and Scan Through Their Reviews
If you're looking for an online deck builder this might be the only way to assess and verify their expertise.
Through the reviews, you can get to feel the experience of the customers that have dealt with them and how their service is scaled.
However online testimonies and reviews should not be taken too seriously as most happy customers would leave and restrict their reviews to offline conversations.
Nevertheless, this method of acquiring and accessing deck builders should still be explored. While doing this the following steps must be observed:
Investigate how long they have existed?
Find out if they are reviews of your services or previous works online?
Explore their gallery to see if their works align with your needs.
---
Read Also:
---
Interact with Them Through a Phone Call or Via Email
There is no better way to get a good feel of anyone, than speaking and interacting with them.
Somehow, this reinforces your instincts and thoughts about anyone you intend to hire to help build your deck.
In recent times, it has gotten a lot easier, through phone calls and emails, as you get to interrogate your potential deck builder yourself.
While you are at it, you might consider asking them the following questions:
Can you help with the design of my deck?
What are the materials you have built a deck with before? Have you explored narrow and wide-width boards as well?
Can you secure the necessary documents to make my deck up to code?
Who is responsible for reaching out to public utility companies to ensure that underground lines are marked?
Meet the Prospective Deck Builder Physically
When it comes to deck building you can't afford to take chances. This is simply because your gut coupled with online interactions is simply not enough to know if he has what it takes to be your deck builder.
In fact, even if the builder is qualified and ticks all the boxes it is important for you to meet to be sure if your communication styles align.
While in the meeting you should seek to find answers to the following questions:
If there was an unplanned problem during the building process like changes in cost and schedule, how does he intend to handle it?
You could enquire about his preferred mode of communication.
You could ask if there was a predetermined start and stop time with a standby crew.
You could enquire if he has ever built anything similar to the deck you intend to build.
You could ask for the duration of the project.
Generate an Estimate from a Trusted Deck Builder
You should have fewer potential deck builders to choose from by now. You could ask for an estimate from them and compare them from a standard point of view to know if they are legitimate.
Sign the Contract
Having assessed their legitimacy, the next step is to sign the contract and commence your project.