Renovating your home is an exciting endeavor, yet it has a fair share of complexity.
Amidst the many decisions to be made, the choice of electrical supplies can significantly influence the project's success and long-term sustainability.
With several options available, identifying what suits your specific needs best can seem daunting.
However, you can navigate this process more efficiently with careful planning and knowledge.
This guide will delve into critical considerations when choosing the right electrical supplies for your home renovation project. Read on to learn more.
1. Understand Your Electrical Needs
Before you start buying supplies, it's essential to have a clear understanding of your home's electrical needs.
You can do this by assessing the type and size of the project, the devices to be powered, and the load they'll place on your system.
For larger renovation projects that usually require overhauling the entire electrical system or adding new rooms, it's recommended to seek advice from a professional electrician.
They can conduct a comprehensive assessment and recommend the right types and quantities of supplies needed.
Moreover, a good electrician can suggest some reliable suppliers for your electrical needs.
When it comes to obtaining supplies, there are many excellent resources available in the market, like electricalwholesale.com.
These online platforms provide a comprehensive range of products, helping you find quality items that meet your unique requirements.
2. Identify The Common Electrical Supplies For Your Renovation Project
With a clear understanding of your electrical needs, you can now identify the common supplies required for your renovation. These include:
Wires: You'll need different types of wires for various electrical applications. For example, you'll require NM cable (non-metallic sheathed cable) for most residential wiring and THHN (thinned hard-drawn copper conductor) wire for high-voltage applications.
Connectors: You'll need connectors to join wires together. There are many various types of connectors available, so you should choose the right ones for the job.
Switches and outlets: These are essential for controlling the flow of electricity in your home. You should choose the appropriate switches and outlets for the electrical load you connect them to, so you can ensure your system will function properly.
Light fixtures: These are used to provide light in your home. Light fixtures are functional and can contribute to your property's aesthetic appeal. When choosing these items, consider both their practicality and their style. For instance, it's important to consider the amount and type of light they produce and their energy efficiency.
Safety equipment: This is essential for any electrical project. You'll need a voltage tester to check for live wires and wire strippers to remove the insulation from wires. You may also want to wear safety gear like gloves and a hard hat to protect yourself from electrical hazards.
Circuit breakers: These can protect your home from electrical fires. You may also need to upgrade your circuit breaker panel if you're adding new loads to your home.
These are the common supplies you need for your home upgrade. By identifying these items, you can ensure the project is safe, compliant, and completed on time.
3. Consider Quality
Now that you know the common electrical supplies you need, it's time to take some essential considerations when choosing the right items.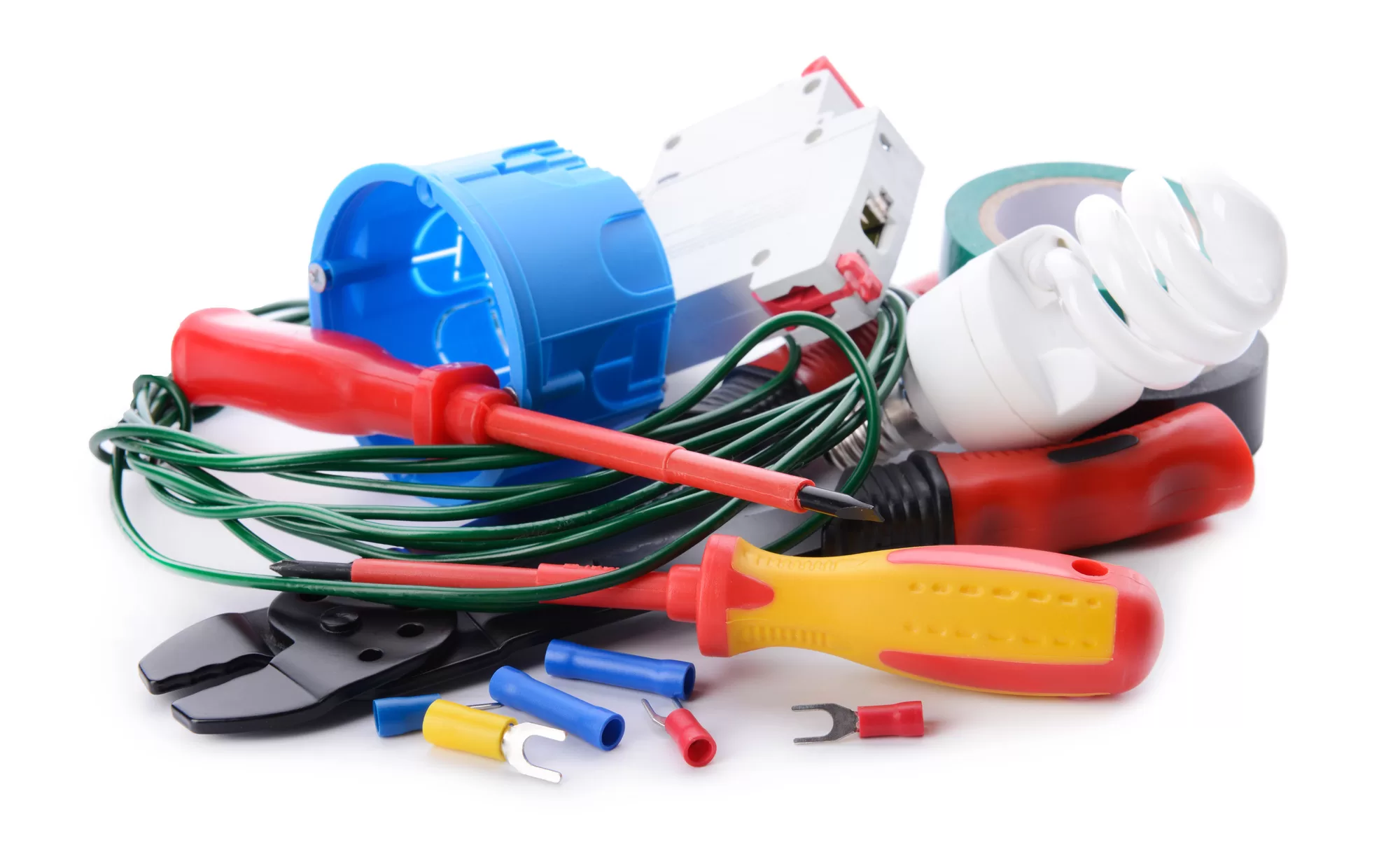 One of the considerations is quality. When it comes to choosing the supplies, quality should never be compromised.
Poor-quality materials have a shorter lifespan and can also pose significant safety risks.
Thus, always opt for products that meet industry standards and are certified by recognized regulatory bodies.
Also, it's essential to remember that quality isn't synonymous with the most expensive.
Make sure to work with reliable suppliers who can provide a range of high-quality products at different price points to ensure there's something for every budget.
4. Think About Energy-Efficiency
In addition to quality, energy efficiency is a key consideration in selecting your electrical supplies.
---
Read Also :
---
With rising energy costs and growing environmental concerns, the need to choose energy-efficient electrical supplies has never been more critical.
Energy-efficient products can help reduce energy bills and minimize your carbon footprint, making your home renovation project more sustainable.
For instance, if you want your home to be energy-efficient, options to consider include energy-saving light bulbs, programmable thermostats, and energy-efficient appliances.
These supplies might be more expensive upfront but can save considerable costs in the long run.
5. Prioritizing Safety
Safety should always be a top priority when dealing with electricity. As such, ensure that your chosen electrical supplies are safe for use.
This might involve investing in safety features like circuit breakers, GFCI outlets, and surge protectors.
Remember, while DIY is a great way to save money, certain aspects of electrical work should be left to professionals. Never compromise on safety to cut costs.
6. Choose The Correct Wire Size
The electrical wire size you need depends on the current it'll carry.
If the wire is too thin for the load, it could overheat and cause a fire.
In this case, working with a professional electrician would be beneficial.
They can help determine the correct wire size for your project and ensure it can safely carry the expected load.
For instance, they can recommend that the common residential wiring includes 14-gauge wire for 15-amp circuits and 12-gauge wire for 20-amp circuits.
For larger appliances like stoves and dryers, thicker 10- or 8-gauge wire may be required.
7. Read Online Reviews
Apart from considering safety and energy efficiency, it's also wise to investigate the experiences of others who have purchased the same supplies.
Before you buy any electrical supplies, be sure to read the reviews. This can give you an idea of other people's experiences with the product and help you make an informed decision.
However, don't just read the first few reviews you see when reading online. Try reading from different sources, including positive and negative reviews.
Moreover, consider how long the reviewer has used the product or service and their expertise level.
A review from someone who has used the product for a long time and is knowledgeable about it is more likely to be helpful than a review from someone who just bought it and hasn't had a chance to use it much.
By doing this, you can gain a more balanced perspective on the products.
Conclusion
While choosing the right electrical supplies for your home renovation project can seem challenging, thorough preparation and understanding can help ensure a successful one.
By keeping the information mentioned above in mind, you can pick the right electrical supplies necessary to create a more sustainable home and make your renovation a resounding success.