Finding a housemaid from an agency in Malaysia can be tricky. But don't worry, this checklist will help you make the process easier!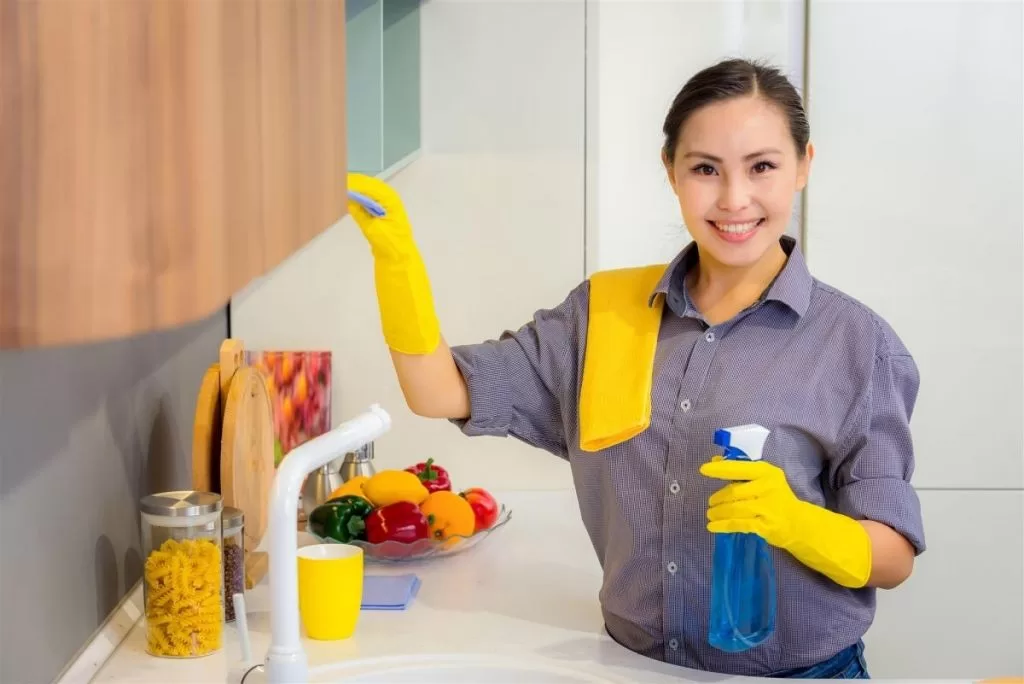 1. First, search for a reliable agency.
Look for good reviews, a good track record, and a license from relevant authorities. Choose one that trains and background checks their housemaids.
2. Be clear about your needs and expectations.
Explain what duties you want help with, like cleaning, cooking, or childcare. Specify any special skills or qualifications you require.
3. Conduct thorough background checks.
Ask the agency for personal information, like ID and medical records. Verify details to make sure they're accurate.
4. Interview potential candidates.
Prepare a list of questions about their experience, availability, and compatibility with your household.
5. Ask for references from previous employers.
Contact them to know more about the candidate's work ethic and reliability.
6. Once you've chosen a suitable candidate.
Discuss the terms of employment with both the agency and the maid directly. Sort out working hours, salary or wages, benefits, and any rules or expectations you have.
Following this checklist will make hiring a housemaid from an agency in Malaysia a breeze.
Remember to prioritize reliability, trustworthiness, and communication throughout the process.
This way, you can find a dependable housemaid to manage your home efficiently!
Why hire a housemaid from an agency?
Hiring a maid from an agency in Malaysia can offer many advantages.
Firstly, agencies have a strict selection process. Only qualified and dependable people get the job.
Secondly, they provide training to help the maids upgrade their skills. Thirdly, customer support is provided in case anything goes wrong.
---
Read Also :
---
In conclusion, getting a housemaid from an agency can give households much-needed peace of mind and ease.
Searching for a housemaid agency is not easy, but this checklist will help! It's like finding a needle in a haystack – but with a magnifying glass!
Research and shortlisting of agencies
Researching the right agency to find a housemaid in Malaysia is key. Here are some tips to help:
Ask friends, family, or colleagues who have done it before for recommendations.
Look online for reliable agencies providing housemaid services in Malaysia. Check reviews and ratings to assess their reliability.
Contact multiple agencies and ask about their screening process, training, and background checks.
Also, consider factors like the agency's reputability, the success rate in matching maids and homes, and your preferences.
With proper research and shortlisting, you'll get a smoother hiring process and the perfect housemaid!
Understanding your requirements
Start by considering the duties and responsibilities you want the maid to do. This could be general housekeeping like cleaning, cooking, and laundry.
Also, think about any special skills or qualifications needed, such as childcare or elderly care. Clearly defining these needs will help you find a maid with the right experience and expertise.
Next, consider other factors like working hours, live-in or live-out arrangements, and language proficiency.
If you need help on weekends or evenings, tell the agency. Also, choose if you prefer a maid who lives with you or works on a daily basis.
Additionally, cultural compatibility is important. Look at the cultural backgrounds of potential maids and their ability to fit in with your family's customs and lifestyle.
Communication will help create a good relationship between the maid and your family.
According to this maid agency from Malaysia, understanding and accommodating the maid's cultural background is a vital aspect of ensuring a harmonious working relationship.
This understanding allows for effective communication, mutual respect, and eventually, a more productive and beneficial partnership.
In addition, assess your budget for hiring a maid from an agency. Rates can differ based on experience level and additional services. Know your financial limits before beginning the hiring process.
By understanding your needs before hiring a housemaid from a Malaysian agency, you have a higher chance of finding someone who meets all of your expectations.
This will make the home productive and create a positive atmosphere for you and the help.
Contacting and interviewing agencies
1. Research and shortlist the ones that meet your needs.
2. Contact and inquire about their services, fees, and the process of hiring.
3. Arrange interviews; prepare a list of questions to assess their experience, skills, and compatibility.
4. Decide if you prefer face-to-face or virtual interviews.
5. Verify credentials – contact previous employers and check references.
6. Ensure valid work permits and certifications are in place.
7. Ask about policies regarding replacements, background checks, and contracts.
8. Be professional throughout the process.
9. To find a reliable housemaid, make sure you can live with their quirks!
Making a decision and signing a contract
1. Conduct research to check the agency's reliability. Read reviews, ratings, and testimonials.
2. Organize interviews to assess the agency's professionalism and communication skills.
3. Go through the contract thoroughly, looking for details on payment terms, termination policies, etc.
4. If unsure, seek legal assistance to review the document and safeguard your rights.
Preparing for the maid's arrival
Planning for a maid's arrival requires careful organization. Follow these steps to ensure everything goes smoothly:
1. Set up the living arrangements:
Clean and maintain the maid's room.
Provide bedding, toiletries, and storage space.
Give clear instructions for appliances and facilities.
2. Familiarize the maid with routines:
Explain daily tasks and cleaning schedules.
Share any preferences or housekeeping requirements.
Introduce family members and their roles.
3. Prepare necessary documents:
Get work permits, insurance coverage, and contracts.
Check if the paperwork is up-to-date.
Keep copies of important documents.
Also, discuss any cultural or language differences to avoid miscommunication. If you do these steps, you can prepare for the maid's arrival and have a good working relationship.
Overseeing and managing the maid's performance
Managing a maid's performance is key to a successful partnership. Here are some tips:
1. Have clear expectations.
2. Show them how to do things.
3. Schedule regular check-ins.
4. Praise and recognize good work.
5. Understand individual strengths and weaknesses.
6. This helps create a positive work atmosphere that boosts productivity and satisfaction.
7. But be warned, an orange jumpsuit doesn't match your home decor!
Ensuring compliance with legal and ethical standards
It's important to pick an agency that obeys Malaysian rules and laws. Check they're licensed and registered with the proper authorities.
That way, you'll be sure they run within legal boundaries and practice ethics.
You must consider the housemaid's welfare during the hiring process.
Do background checks on the agency and the person. Look for references, past work history, and any criminal records.
This will guarantee a safe and dependable hire.
Provide a contract that follows legal and ethical standards. Set expectations for hours, days off, wages, benefits, and other provisions.
When you're open and honest, you develop an employer-employee relationship based on trust and respect.
It's essential to follow legal and ethical rules when hiring a housemaid in Malaysia.
It's both a legal duty and a moral obligation. By following the right steps, you protect both parties and create a good working environment.
So, before you hire a housemaid, just remember: they may clean your house, but they can't clean up your messy life.
Conclusion
Wrapping up this checklist for hiring a housemaid in Malaysia – research and consideration are key.
Following these guidelines gives individuals the confidence to select the right agency and maid.
We explored the factors for choosing an agency. Reputation, experience, services, and fees are all important.
It's also important to understand the legal framework for foreign domestic workers in Malaysia.
Sticking to regulations makes the process transparent and lawful.
Agencies provide consultation services to potential employers.
These sessions discuss requirements and expectations, plus professional advice tailored to individual circumstances.
Prioritizing communication is key. Employers should discuss job responsibilities, work schedules, remuneration, living arrangements, and any additional benefits.
Open lines of communication need to be maintained throughout the employment period.
Regular feedback sessions help with performance improvement and address any concerns.
These considerations give individuals the confidence to approach the hiring process.
Carefully evaluating options and selecting a suitable housemaid from Malaysia's skilled workers, households can have peace of mind and enhanced domestic support.