Home renovations are not just about the visual appeal of your home. They can result in more space and better living standards. They can even boost your property value!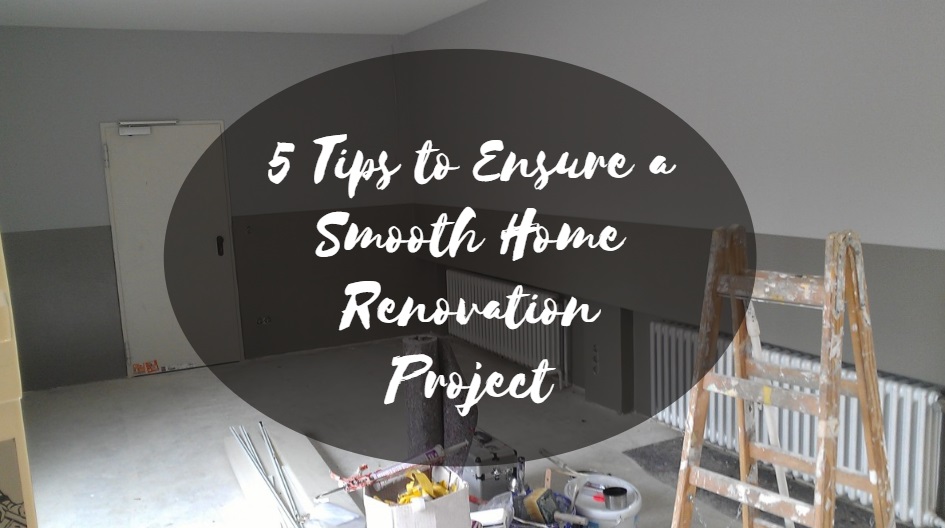 House remodeling is an opportunity to make your home better suited to your needs and style, and the result can have a positive impact on your family's day-to-day life. The planning stages might seem overwhelming, but before you know it, you'll be breaking ground on your new kitchen or basement.
If you're thinking of renovating your home, it's important to remember that this is a major project. It's not like painting one room—it can be involved, time-consuming, and potentially stressful.
But by keeping in mind the tips below and following these steps, you'll be able to give yourself a fighting chance at having a smooth and successful experience.
1) Do your Research and Plan Ahead
Before you start anything, do some research on what you're getting into. Look at magazines and websites, and visit showrooms to get ideas for what you like (and don't).
You should also get an idea of how much things cost. For example, if you're looking at cabinets, take a look at what's available within your budget and decide what your priorities are if you have to choose between having the cabinet style you want versus the cabinet color you want.
Get estimates from builders early on so that you can make sure the project is realistic in terms of cost. If not, then this is when you need to make adjustments and trade-offs, not when construction has already started!
In addition, learn about the materials of your home so you know what will be compatible with them (if replacing a floor, for example) and whether or not you need special tools or expertise for certain jobs. If there's an aspect of the renovation that seems unfamiliar or dangerous to you, don't hesitate to hire someone who knows how to do it.
Google is your friend here search "How to install a tile floor" or whatever it is you're looking up and watch some videos first.
---
Read Also:
---
2) Consider Renting a Storage Unit
One of the most important things you can do to ensure a smooth home renovation project is to rent a storage unit. A storage unit allows you to keep your belongings safe and secure while renovations are underway. It also keeps your renovation site neat, clean, and organized, which will make your contractor's job easier and prevent costly delays.
There are numerous benefits to renting a Quick Self Storage unit for your renovation project. The main benefit is that it protects your belongings from damage. Renovations always create dust and dirt, and the only way to avoid getting this dust and dirt all over your belongings is to keep them in an enclosed space with no windows or doors open.
A storage unit is ideal for this purpose because it offers protection from the elements as well as protection from prying eyes—and it keeps you from worrying about what might happen if someone were to wander into your house during the renovation process!
Another benefit of renting a Quick Self Storage unit for your renovation project is that it will help keep the site organized, neat and clean. When you have everything in one place, contractors can work more efficiently and avoid getting behind schedule due to problems like misplaced tools or materials that aren't where they should be (or aren't even there at all).
3) Don't Rush Things and Set Realistic Expectations for Your Contractor.
You want to take the right amount of time at each step so that you can proceed with confidence. Don't rush through something that should take all day because you feel pressured to finish it before the end of the week—or because you've got other things planned later that day.
Rushing through the process could result in problems or additional costs down the road, which is the last thing you want after spending so much on a renovation.
You should also set realistic expectations for your contractor and any other workers involved in the project. If you want your kitchen remodeled by June 1st, be sure to let them know that and be prepared for it to potentially take longer than that, just in case.
Talk to them about what will happen if they run over schedule, as well as how they'll handle any unforeseen issues that may arise during the process. Also, ask them if there are any specific things you should do beforehand to get ready for their arrival.
Be sure that before you start the project, you've discussed every possible aspect of it with your contractor, including exactly what materials they plan on using and how they plan on handling the work.
It could be a good idea to have a separate conversation with each contractor about all of these things because then you can avoid any potential confusion and make sure everyone's on the same page from the beginning.
4) Have a Budget
As with any project, it's important to have a budget in mind before you begin. If you don't, the cost of your project can quickly add up, and before you know it, you're over budget and out of money.
Plan out how much you'll need to spend on major items like labor, materials, and appliances. It's also important to make sure you're using a realistic figure you should avoid using the bare minimum in case things go wrong. Avoid going too high either, as that will inflate your expectations. A good rule of thumb is to add 15 to 20 percent above what you think you'll need.
As a backup, it's smart to have an emergency fund separate from your main budget. This is especially important if you depend on your home for income (such as a bed and breakfast), as delays can be costly if you lose business or need to move into a hotel.
5) Hire a Reliable Contractor
While many people choose to complete smaller projects themselves, when you're performing any kind of major renovation, it's helpful to have someone experienced by your side.
Many contractors will have all kinds of resources on hand and will be able to spot potential problems before they become actual ones. Be clear about what you want from the outset, and be transparent about your budget.
Before you sign an agreement, make sure that it includes a detailed scope of work (including materials used), a timeline for completion, a payment schedule, and the contractor's license number and insurance information.
If you're looking for a contractor in your area, try asking friends or family members for referrals or checking out local review sites such as Angi or Home Advisor. You should also consider getting multiple estimates before settling on a contractor so that you can get an idea of the range of cost for the work you want to be done.
Image from PxHere
Start Your Home Renovation Project
Now that you have your checklist, you can rest assured knowing that you are fully prepared for each home renovation project.
As with any type of investment or large purchase, whether it is a car, computer, or piece of furniture, it is important to ensure that you get the best value for your dollar.
By following the simple tips in this article, you will be able to make the most out of your home renovations, saving both time and money.