Any type of leather furniture can make your home more elegant and luxurious. However, for it to last a lifetime, you need to provide it with proper care and maintenance.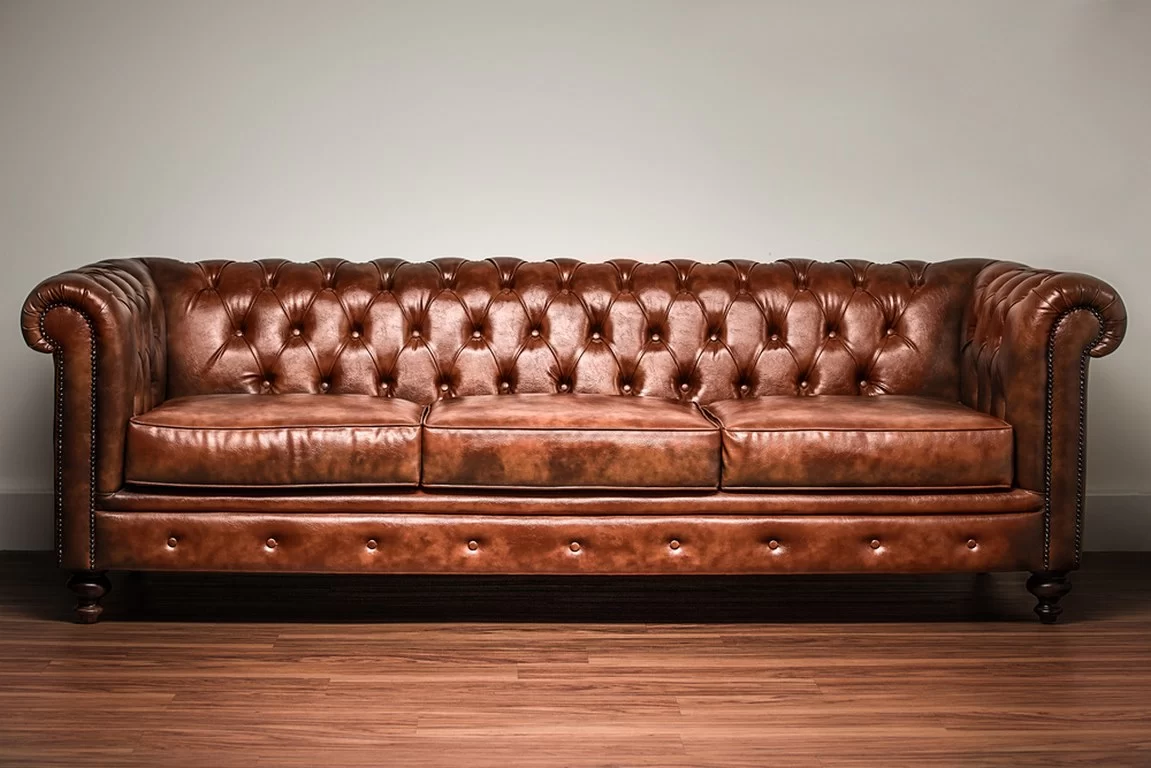 To ensure your leather furniture keeps its timeless looks, you'll have to give it the attention and care it deserves. While most people think leather furniture requires high maintenance, you can easily keep it in good condition using the right approach without needing an expensive rejuvenation or cleaning solution.
Fortunately, maintaining and caring for leather furniture from Gascoigne Furniture and other similar providers doesn't have to be complicated. Below are some of the tips you can consider to keep your leather furniture looking its best for many years to come:
1. Consider Proper Placement
Once you carefully consider your leather furniture's placement in your home, expect it to remain in tip-top condition. Prolonged exposure to direct sunlight and other heat sources can cause your leather furniture to crack, dry, and fade.
To avoid this, place it away from your windows, radiators, fireplaces, and wood-burning stoves to preserve its condition and look. If possible, position your furniture a meter away from wood-burning stoves or fireplaces and minimize its contact with heat sources.
2. Vacuum Carefully
Wiping the surface dust isn't enough when cleaning your leather furniture. Remember that dust and other dirt particles may get stuck in the crevices of your furniture.
For this reason, you should use a vacuum to clean it thoroughly and keep the areas behind the cushions and gaps neat. Contrary to what others say, vacuuming any piece of leather furniture is perfectly safe and doesn't pose any risk.
---
Read Also:
---
3. Use Cleaners Made for Leather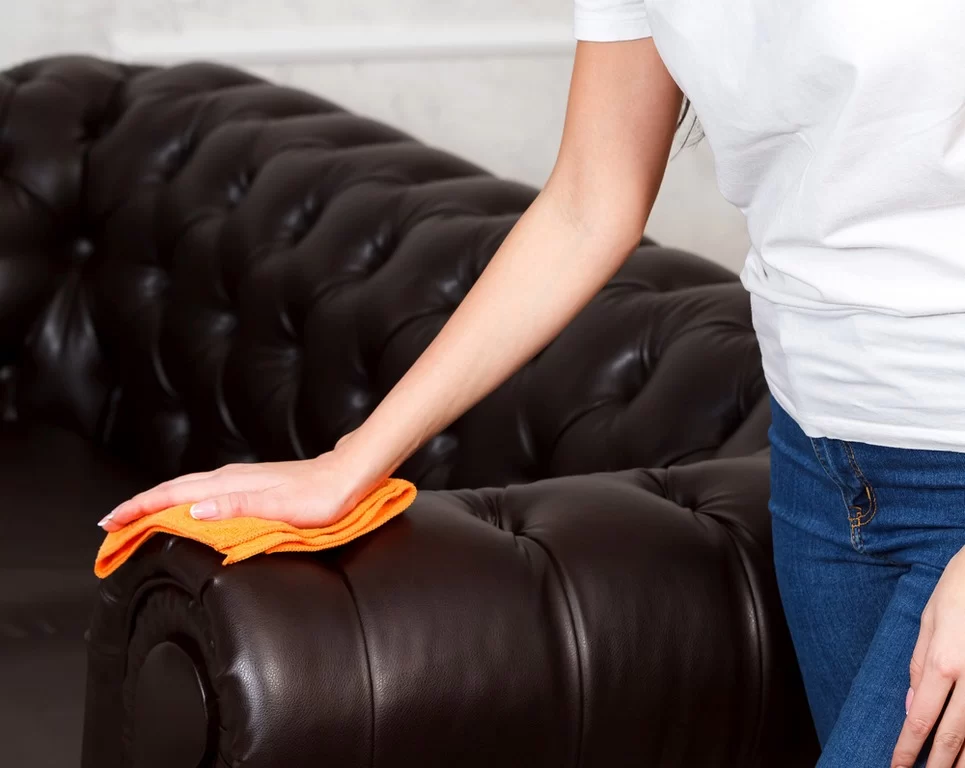 If you prefer do-it-yourself (DIY) leather furniture cleaning, avoid using solvents, ammonia, detergents, bleach, furniture polish, and all-purpose cleaning sprays. All of these may all cause harm to leather furniture.
Never apply such products to remove stains or clean the furniture. So, make sure to invest in a leather-specific cleaner. This way, you can quickly clean up a mess and save your leather from possible damage.
4. Consider Applying Leather Conditioner Regularly
It's natural for leather furniture to develop small cracks. It may happen if your furniture isn't regularly moisturized. Remember that leather is prone to scratching, cracking, and drying as it's made from animal hides.
You can avoid it by regularly applying a leather conditioner with a microfiber cloth. Use enough to cover the scratches or minor damage. You can purchase leather conditioners at various furniture stores. It's also available in auto parts shops, selling it for conditioning leather vehicle interiors.
When shopping around, select a quality brand because you don't like something that would end up harming the leather. If you're unsure what kind of conditioner to use, you can contact your furniture manufacturer.
5. Follow The Manufacturer's Provided Care Instructions
While general leather care guidelines are helpful, it's always a good idea to read the information provided by the furniture distributor or manufacturer about particular care suggestions for your piece.
Other leather furniture might have specific care instructions based on its quality. If that's the case, ask the manufacturer how to care for your furniture carefully to get the best results.
6. Treat Stains Immediately
When stains occur, pay attention and act immediately. Although leather isn't easy to stain, constant wear and tear may cause damage to it. It's essential to take the necessary action to remove and treat the stain before it sets. To do this, remove excess liquid by blotting the area using a soft dry cloth. When treated immediately, you can eliminate most spills and liquids before staining.
When you're treating stains, be cautious with your steps to avoid causing damage to your leather furniture. For example, adding water to grease stains may cause further damage, forcing it into the leather rather than extracting it.
Due to the complexities of removing oil or grease stains, it's wise to call professionals to remove stains effectively and prevent further damage to your furniture. If damage or discoloration happens, professionals know the right course of action to repair or reverse the damage.
7. Hire Professional Cleaning Service
While you can spot and treat stains quickly and do general cleaning, you might want to hire professionals for noticeable damage and stubborn stains. Certified house cleaners have the tools, experience, and knowledge to know which solutions work best for leather furniture.
Expert cleaners are also trained to inspect natural markings or soil. In addition, they can clean, dry, and remove debris from your leather furniture with attention to detail and great care. Even if it's an extra expense, it's an excellent solution, especially if you're always busy and don't have time to take care of your leather furniture.
Conclusion
Leather furniture is undoubtedly a beautiful addition to any property. Even if it takes more loving care than other fabric furniture, it offers benefits such as durability, longevity, comfort, and a classy appearance. So, keep the above care and maintenance tips in mind to keep your leather furniture looking its best and lasting longer.