If you are looking forward to updating your home this year, the best you need is some leather sofa sets and dining sets. Leather is one of the most preferred contemporary pieces of furniture because they last longer and are classic.
There are many online stores where you can buy high-quality furniture. Here we list some of them to make your work easy when shopping for a home and office furniture.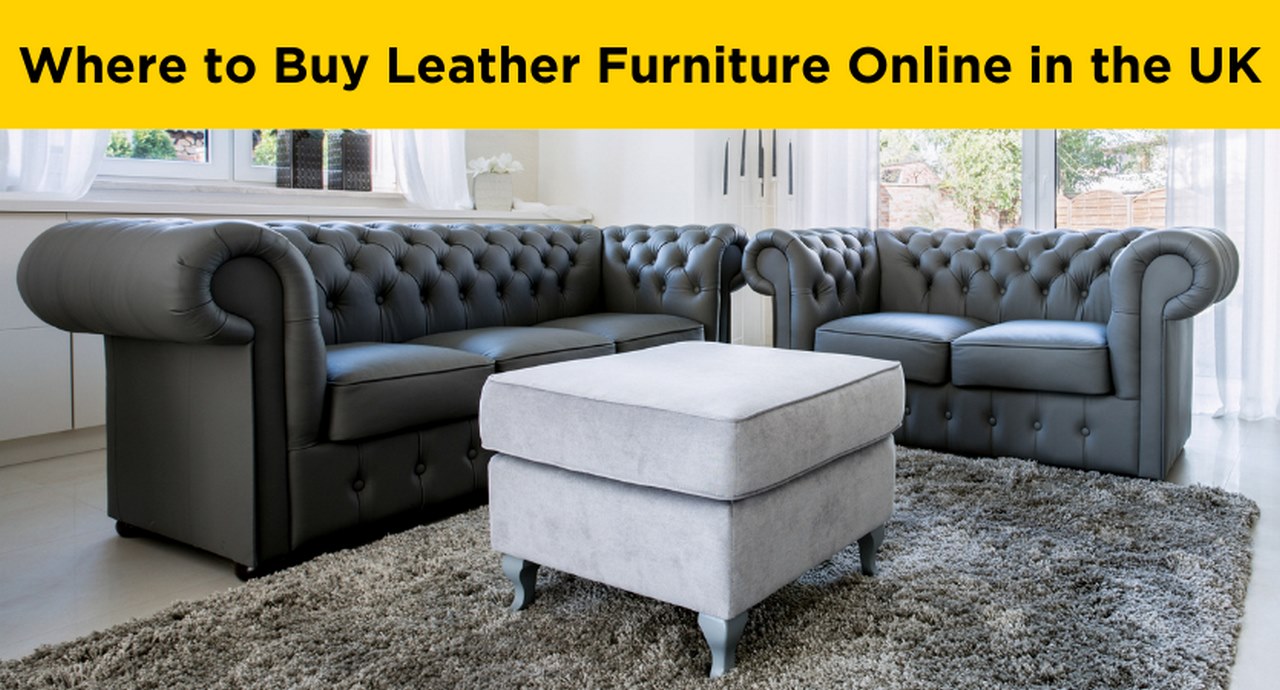 Nicky Cornell
Nicky Cornell is one of the top online furniture stores where you can get the best leather furniture for your home and office.
Being one of the best furniture sellers in the country, the store stocks a wide variety of items for you to choose from.
When you visit Nicky Cornell, you can shop for a wide variety of furniture such as leather sofa, leather armchair, and other items.
MADE
MADE is one of the best online furniture stores you can visit to shop for the best quality items. This is one of the most fashionable stores to shop for high-end leather furniture at an affordable price.
Some of the most sought tables at MADE include modern kitchenware, plush sofas, beds, sofa sets, and dining sets.
The online store offers you a discount on some of the best sellers. You can get some quality statement rugs and stylish lighting when you visit the store. There is always more for you to shop for when you visit MADE.
---
Read Also:
---
Wayfair
If you are looking for a wide variety of furniture for home and office, you can find solace in Wayfair. This iconic online furniture store offers you a vast collection of leather furniture you can choose from right in the comfort of your home.
Other products you can shop from the online store range from textile, outdoors, lighting, and bedroom. There is a lot on their catalog, and you can always filter through to pick your ideal leather furniture.
John Lewis & Partners
When you're out to shop for some high-end leather furniture, you can visit John Lewis & Partners for the best offers.  Whether you are looking for an armchair, dining table, floating bookshelves, or room divider, you can always find it here.
John Lewis offers you the best quality leather furniture at affordable prices.  Being one of the largest online stores in the country, they provide a wide variety of high street furniture and other stylish products for you to choose from on a budget.
What To Look For When Buying Leather Furniture
Leather furniture is often a desirable piece of furniture to have in your home. It is luxurious and often quite expensive. Here are a few things to look for when buying furniture.
First, make sure that the leather is real. There are many imitation leathers on the market, so be sure to check for this before you buy.
Next, check the quality of the leather. It should be soft and supple to the touch. If it feels rough or stiff, it is likely a lower-quality leather.
Look at the seams of the furniture. The best quality furniture will have seams that are barely noticeable. Cheap furniture will often have visible seams and stitching that doesn't look very neat.
Finally, inspect the hardware on the furniture. The best quality hardware is usually made from brass or chrome.
Final Thoughts
Buying the best quality leather furniture and other home accessories like lighting should not be that difficult with some of the top stores on your reach.
You can shop at some of the four online furniture stores listed here. When shopping online, you want to visit a store that offers you the best price and quality in every item you buy.