If you have leather furniture in your home then you probably already know that cleaning it can be quite the chore and have it done professionally can cost an arm and leg.
If you are interested in a DIY method for cleaning leather furniture then you have come to the right place, this article will teach you how to clean your leather furniture.
The first thing that you need to do is to determine what type of leather your furniture is made from.
Although this will not be an issue with any newer furniture if your leather furniture is an older piece it may react very badly water.
If this is the case you will need to pony up some cash and have a professional do your cleaning.
Another thing to note is that if your manufacturer provided you with cleaning instructions this is probably your best bet as not all leather is the same.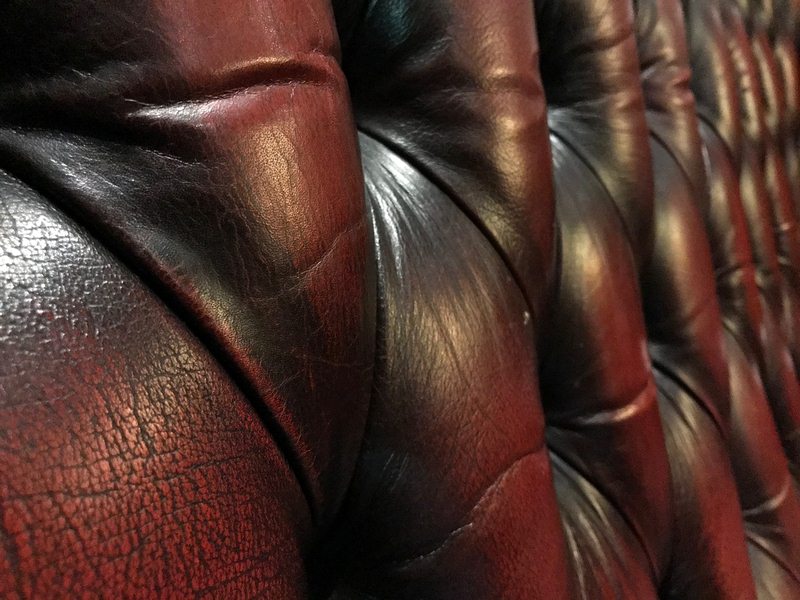 If, however, you have no special leather cleaning instructions and your furniture is fairly new then there is a great DIY method for cleaning your leather furniture.
DIY Method: How to Clean Your Leather Furniture
The first thing you will need to do is to clear any debris off of your furniture, either uses a vacuum or simply brush it off by hand, with a dry rag.
Next, take a bucket full of water and add some liquid hand soap to it, dish soap is too harsh and may cause problems. Mix this solution together well.
It is always a good idea to test your solution on a piece of leather that is not noticeable, maybe in the back, to ensure that your leather does not have an adverse reaction to either the water or soap.
---
 Read Also:
---
Now take a rag and wet it with your solution, be sure to wring out the water until it is just barely damp. You want to come back with a second rag, which is just a little damp with plain water, and wipe off any soap residue.
It is usually best to do your furniture in sections so that your soap doesn't get a chance to fully dry.
After you are all finished with both rags take a third rag, which should be completely dry, and wipe your couch down in a circular motion. This removes any water residue and creates an even look on your furniture.
Your leather furniture is now clean and, depending on the soap, probably smells better than ever. To finish up you should apply whatever type of leather sealant or protector your manufacturer recommends and you have a squeaky clean piece of leather furniture.