Have you been wondering what a builder's clean is? This is another phrase that is used for after builder's cleaning or post-build cleaning.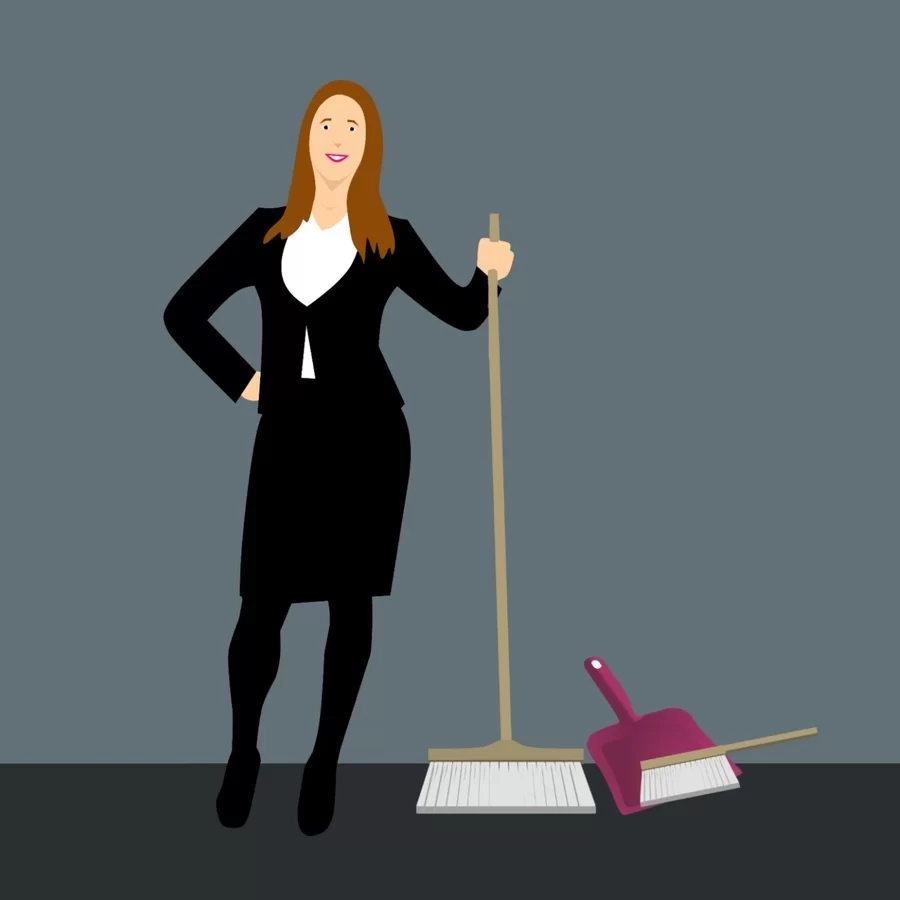 In other words, it is a professional service that is designed to clean up buildings after builders have been carrying out renovations.
This could be after fixing a leak or even having an extension completed. The point is, builders can leave a mess behind them and this is a service that helps you get your home immaculate again.
Better Than Domestic Cleaning
A lot of people wonder what the real difference is between a builder's clean and domestic cleaning services. Well, the truth is, there is quite a bit of a difference between them.
Namely, a builder's clean is going to be a thorough service, which makes sure your home is returned to normal after going through renovations. It is more about deep cleaning and removing all of the dirt, dust, and debris that has accumulated as a result of having builders in your home.
Therefore, after you have had work done on your home, it is best to use a professional service that knows what they are doing. For example, Platinum Cleaning has an expert team that knows how to do everything from finding grubby fingerprints to clearing away dirt from floors and shelves.
You can check out our post-build cleaning service and this can allow you to enjoy the renovations when they are completed. You will not have to do any of the tidyings up by yourself.
---
Read Also:
---
It Can Create a Safe Environment
Perhaps you have been too excited about the recent renovations to really consider the hazards that can exist after builders have been in your home. For example, there is going to be a lot of dust around the place from the work they have been doing.
This can also be debris lying around. First of all, if anybody has allergies or asthma that lives in the house, this can be dangerous. In addition, if you have children or pets, the debris can be a fall hazard too.
After waiting patiently for your recent renovations, the last thing you want is an accident to happen. So, this is why a lot of homeowners are choosing post-building cleaning services. This means that an expert team comes to your home and cleans everything. The dust and dirt will be gone, as well as any debris removed. This makes the living space safe again for the whole family to enjoy.
Saves You Ruining Your Cleaning Tools
After there has been construction in your home, there can be a lot of mess that you do not realize is hard to clean up. For example, there can be chunks of brick, plastics, and even thick layers of dust.
Often, homeowners find out the hard way that this is not as easy to clean up as they thought. Domestic cleaners might not work, as well as the possibility that you ruin your vacuum and other tools. This can be frustrating.
So, a builder's clean means that you bring in a team that has all of the right tools ready to use. They have the best products they know work when it comes to getting rid of construction dirt and debris. You do not have to use any of your own cleaning products or risk breaking the expensive cleaning tools you have.
A One-Off Service
The good thing about using an after-building cleaning service is that it is a one-off expense. You do not have to hire a cleaning team and commit to any type of contract. Instead, you can hire an expert team just after you have had construction. There are no long-term commitments involved.
This is something that people do not know about this type of service. They think that it is an expensive and long-term process when it does not have to be this way. Instead, you just pay for how long the team takes to clean your property.
Move In Straight Away
A builder's clean is going to save you a lot of time. If you have had to vacate your home while work has been carried out, you will be excited to return and get back to your normal schedule. But, this is going to take longer if you have to clean the whole property first.
So, when an after builder's cleaning service, you can arrange for a team to come in straight after the construction is done. They will get to work immediately and make sure that you can move in quickly. You do not have to worry about doing it all yourself or delaying the moving process any longer.