Since the New Year is only a few months away, it's high time that you start planning gifts for this festive season. New Year brings along the season of gifting and decking up your house with brand new appliances and goods.
However, the shopping bills, along with the festivities, can take a toll on your finances. That's why this New Year, you can shop as well as save by shopping through auction sites.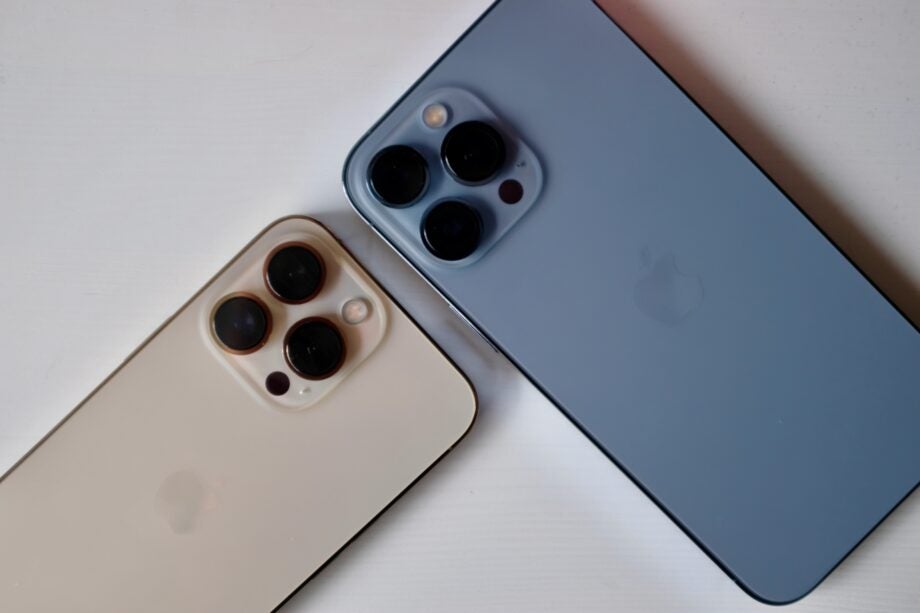 Auctionwin offers a vast range of electronics and appliances at an affordable rate so that you have enough options to shop a gift for your loved ones or yourself.
You'll also find products from renowned brands that guarantee a smooth experience with the product, along with warranties. Learn more here.
Top 8 Electronics to Buy This New Year
There are several options to choose from in the electronics and appliances category. So here is a list of the top 8 in-demand electronics that you might want to buy this new year.
Camera
Festivals and special occasions are the perfect opportunities to capture happy moments in permanent frames. Gifting or buying a camera during this season will be a great investment.
Cameras will not only come in handy throughout the New Year celebration, but you can also use them for all your upcoming events. Whether it's your long-awaited vacation or dreamy winter wedding, your camera will be ever ready to capture these special moments.
---
Read Also:
---
Smart Locks
Managing keys, making multiple copies of the keys for each family member, and ensuring that your children do not misplace them is a huge hassle.
However, you can simplify the locking mechanism of your doors by using a smart lock. A smart lock works through passcodes and operates via Wi-Fi to lock or unlock your door.
The best feature of these smart locks is that they also come with short-term passcodes. You can set a particular password for a certain day or period of the day.
For example, if you have a certain passcode set for your babysitters, she would be able to enter only during her work hours. This smart feature ensures the complete safety of your house while you are away.
Latest Mobile Phones
What can be a better way to pamper yourself than by getting the latest model of your favorite mobile phone brand? You can go for the recently launched iPhone 13 by Apple or choose android devices like Vivo X70 Pro.
You can also wait for the upcoming launches of 2021, which include products from renowned companies like Oppo, Samsung, and Google.
The much-awaited Samsung Galaxy S21 FE that was expected to release this September has been pushed to Dec. 31 tentatively. So if you are a Samsung fan, December has something special in store for you.
Room Heaters
When it comes to your family or yourself, room heaters for the New Year will be the perfect gift. Given that the winter is about to hit Canada, it's high time that you find a new room heater to tackle the bone-chilling Canadian winters.
If you plan to shop right now, auction sites are the best place to find the perfect room heater. Since the room heater shopping spree hasn't reached its peak yet, you will find less competitive bidding wars, which increases your chances of getting a great deal on your brand new room heater.
Speakers & Headphones
The New Year is incomplete without good music. Whether you want a speaker blaring melodious New Year tunes or a headphone to enjoy your favorite band, a music system will always be a great gift. Hence this New Year, shop quality and branded speakers and headphones from Canada's best auction sites.
When it comes to expensive devices like these, nothing can beat the deals to get at auction sites. Just make sure you go for renowned names like Auctionwin that guarantee quality products and responsive customer support.
Bluetooth Sunglasses
If you plan to buy a gift for a tech geek, then Bluetooth sunglasses are a great idea. This 3-in-1 accessory allows you to take calls and listen to your favorite music, along with protecting your eyes at the same time.
The best part is that summer is quite a few months away, and the rush to buy sunglasses would be low around this time of the year. This means you have a better chance of bagging a cheaper deal amidst the low demand.
Fitbit Charge 5 Fitness Tracker
If you are a fitness freak, then this one is for you. The brand new model from Fitbit calculates your "readiness score" each day based on your sleep cycle, heart rate, and other factors.
The score indicates what level of physical activity your body is ready to deal with on a given day. The six-month premium subscription also offers you customized workout routine and lifestyle tips to help you maintain your fitness while keeping your stress as low as possible.
Wireless Charger
As we are slowly stepping out of the pandemic and our pre-pandemic life is about to resume, our mornings will again begin with rushing to work or school. And you certainly do not want to start the New Year with the same old wired charger.
A wired charger can easily clutter your bag with unavoidable tangles and knots. The worst part is that you will always have to find a suitable charging point compatible with the cable's length.
However, with a wireless charger, you need only an electrical outlet to connect the charger. The magnetic field alone will charge up your device without a cable.
Closing Thoughts
All the New Year shopping and gifts can heavily drain your bank account. So if you are looking for the cheapest deals without compromising the quality of the product, then online auction sites are the perfect shopping partner for you.