Also known as space heaters, portable heaters are the best that you can have especially if you don't have a central heating and cooling system.
These are appliances designed to bring warmth whenever you need them, especially in areas that are somewhat impractical to install central air conditioning units.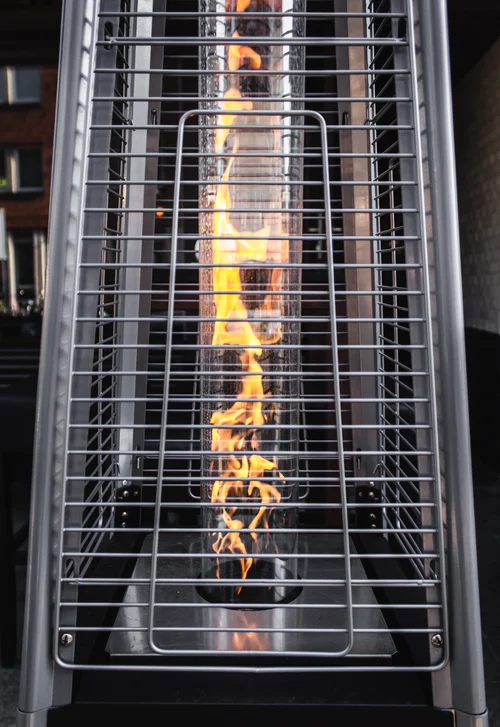 As the name suggests, they are portable, making them easy to move whether in your basement, living room, kitchen, or if you are on the move in your RV.
If you are living in a poorly heated home and are looking to get warm during a cold winter season, then a portable heater is the right appliance for you.
They are not only cost-effective but can greatly help to enhance your comfort levels. Not everyone will have the funds to have a fully functional air conditioning system installed in their homes.
And this is where portable heaters might come in handy. Below are useful tips to consider when choosing the right portable heater for your home.
1. Ensure That the Unit Has the Right Features
Portability is not the only thing that you need to consider when it comes to choosing a portable heater.
While it's a feature that can be helpful, you also need to check out other helpful and functional features.
Whether you are in a cabin or are always on the road, you need to find a portable heater that allows you access to more than just one feature.
First and foremost, it should have an adjustable thermostat, safety features, especially when living with kids, versatility should not be ignored, and not to mention the fact that it also needs to be lightweight.
If you check here, you'll be surprised by the many options that might be of interest to you and your family.
There are, of course, considerations that will need to be factored in, such as have been mentioned in the introductory part.
2. Choose the Right Type of Heater
Depending on your specific heating needs, you need a heater that serves the purpose. It will not be easy as you'll have to go through a haystack of options.
With so many brands out there, it can be overwhelming to find the type of heater that helps to keep you warm.
---
Read Also:
---
Being a perfect match for anyone on the move or looking to supplement their heating needs, there are so many options that exist and that will make it possible to finally say goodbye to frosty eyelids.
Below are some types of portable heaters you might need to know. They include:
Oil-filled heaters – This is a heater that falls in the category of the most cost-effective portable heaters you can ask for. Though heavy, they use oil as the heat transfer medium, and the best part is that even after switching them off, they'll keep transmitting heat minutes or hours after.
Electric heaters – There are so many sources of energy when it comes to portable heaters. Electricity is one of them and this can mean a few things; one is that such a heater has an installed battery that can be recharged, or two, the heater operates solely on electricity.
Infrared heaters – Advancements in technology have allowed inventors to come up with a heater technology that converts electricity to infrared heat. These heaters are sleek in design, light, and are just what you need if you are living in a modern home.
3. Choose a Small-Sized Heater
The whole idea of investing in a portable heater is to ensure that it can be moved with ease. Consider small-size heaters as they'll help to serve the purpose.
If you are living in a small apartment, then this will be a consideration that will help save on space.
4. Check the Power Rating
This is of great importance as it will, in the long run, save a lot of bucks. Reducing your energy consumption should be at the top of your priorities.
Before investing in just any type of portable heater, check whether the wattage will favor your wallet.
Additionally, the heater usage should also be considered as you might have the intention to use the unit in more than just the living room.
From the dealer or the user's manual, ensure to check the wattage. For bigger rooms ensure that you have the right size of heater.
5. Safety
Though small, portable heaters pack a punch of heat. If you have kids in your house, you'll need to ensure that they are protected from such risks.
You also have power cords that when tampered with can cause electrocution. Ensure to inspect the appliance before leaving the store.
Be sure that the unit has a mesh that protects your kids from burning their fingers. While in the same vein, the on and off switch should be protected, and it's for this reason that most people consider automatic and programmable portable heaters.
6. Positioning Your Heater
If you are the type of person who's always concerned about their space, then how you position your heater should be of concern.
The space the unit takes should be as intended. Additionally, the unit should be placed in a dry space and away from any house plants.
While they might compact, and great when used in confined spaces, portable heaters should be positioned away from any flammable items.
You'll want to ensure that you can move freely and with ease. This means that the unit should not obstruct your movements.
7. Design
You want the heater to match with your room's interior décor. The design of the heater you invest in can greatly affect how your spaces feel and look.
The unit aesthetics can make or break your room's presentation. Consider a sleek design that compliments whatever you have in your rooms.
The above are tips that will help you when shopping for the best portable heater. Your comfort will depend on it and not to mention your health, especially during the cold winter season.
Do not forget to go for high-quality products as they'll last longer and will not cost you more when it comes to maintenance.