Growing vegetables in containers at home can save time and space while allowing you to enjoy the hobby of gardening. Some vegetables are more suitable than others for container gardening. Learn about the best vegetables for container gardening.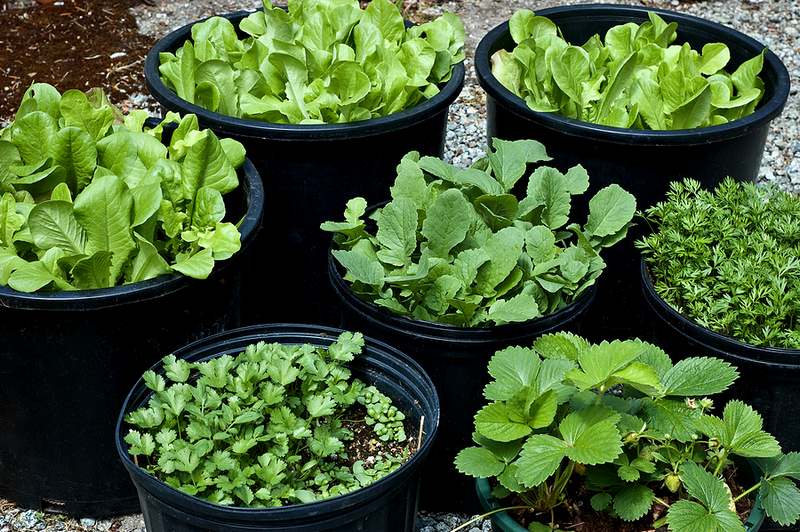 Which are the Best Vegetables for Container Gardening?
Container gardening is a perfect way for those of us with limited space or small yards to benefit from planting vegetables in our home gardens. Here are some vegetables that are perfect for growing in containers.
---
Read Also:
---
Things to Consider
There are a few things you must first consider when choosing the best vegetables for container gardening. Where are you going to keep the containers? How much sunlight are they going to receive? How deep will the seeds need to be planted? And how big of a container will you need for those particular vegetables? Most vegetables need at least 6 hours of sunlight.
There are few vegetables that do well in partial shade. Some seeds need to be planted deeper than others. You will also want to choose a container that has good drainage and aeration. These things should all be researched when planning your home vegetable garden for optimal results.
Ideal Vegetables to Grow in Containers
Almost any vegetable is suitable. Vegetables that grow on poles (ie tomatoes or pole beans) are excellent candidates, assuming you have the height available. Here are some popular vegetable choices for container gardening:
Green Onions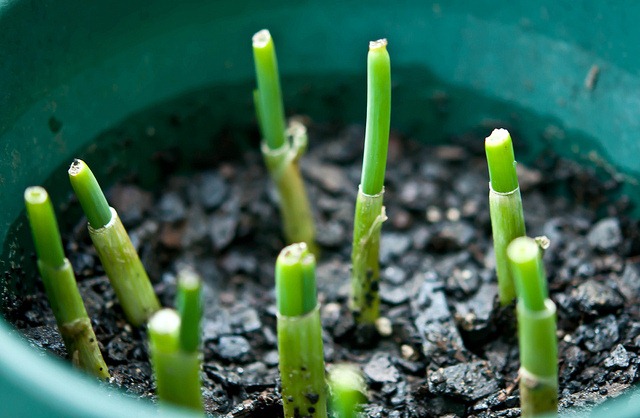 Green onions and or herbs are popular choices for a garden container. Because green onions are small and do not take up much space, making small containers a viable option. Some people grow green onions on a kitchen window sill that receives plenty of sunlight.
Leaf Lettuce or Spinach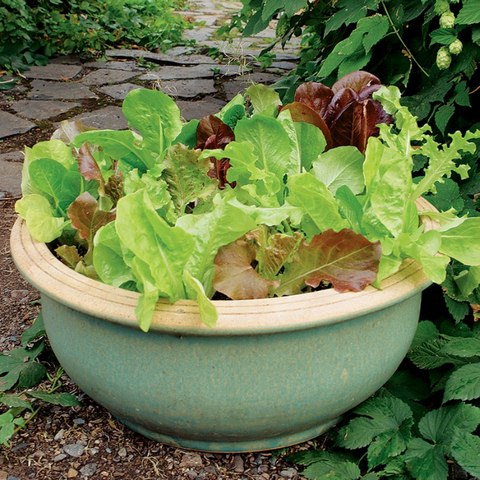 Leafy vegetables such as lettuce are perfect; they only require shallow planting. Leaf lettuce or spinach is a great choice for single containers, as they generally need at least 5 to 6 inches of soil in between each plant.
Onions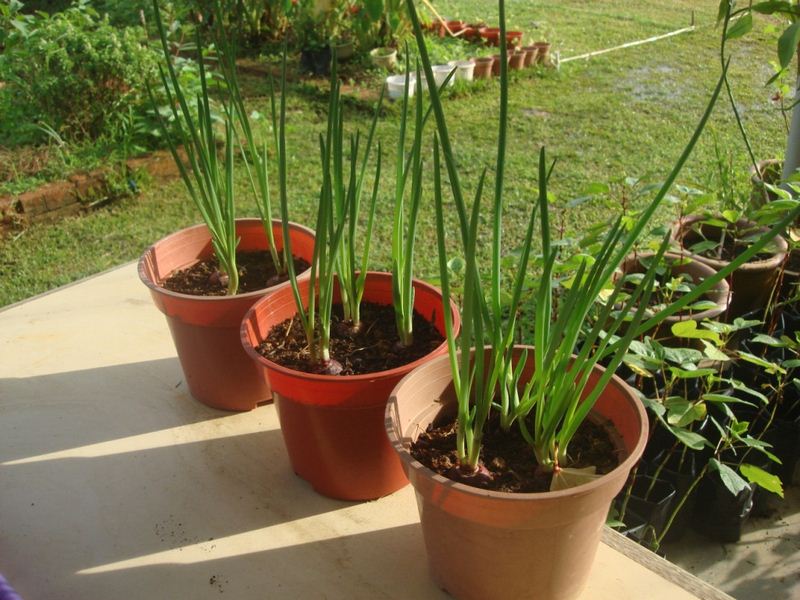 Onions are another popular choice that only requires shallow soil depth and a small spacing of 3 inches between plants.
Peas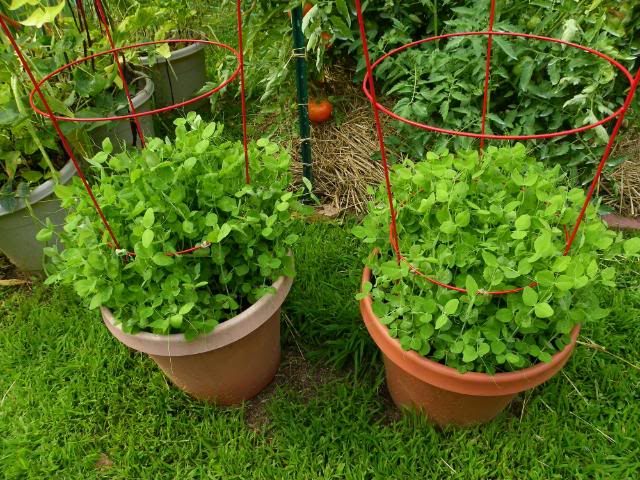 Peas can be planted in single containers or across a box planter as generally they are easy to grow in containers, require minimal spacing, and do not have to be planted very deeply.
Tomatoes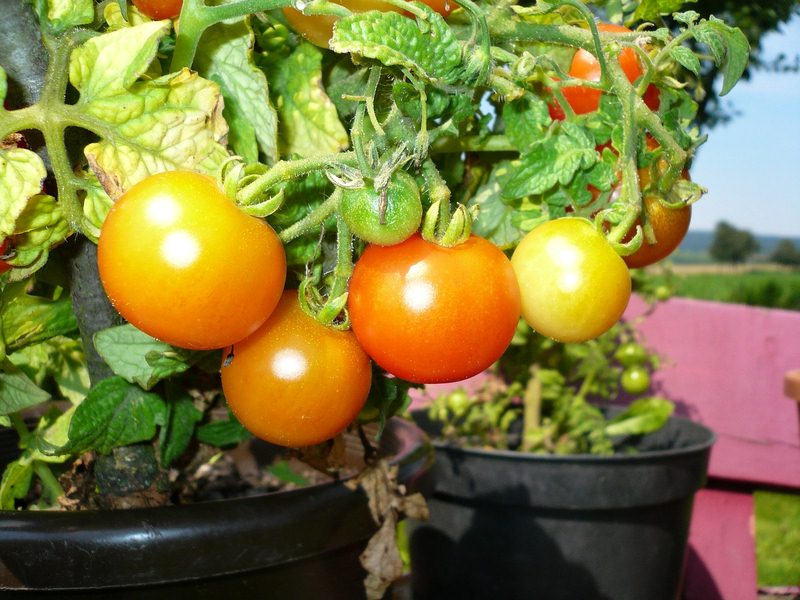 Tomatoes are some of the best vegetables for container gardening since they need to be supported by cages or stakes. Tomato plants do, however, require a deeper container so the seed can be planted in soil that is 16 to 18 inches deep for optimal growth. Some planters have become available that allow you to hang tomato plants and let them grow downward instead of needing to support the plant with a pot. To increase the yield, you can use leftover wood ash to fertilize tomatoes.
Peppers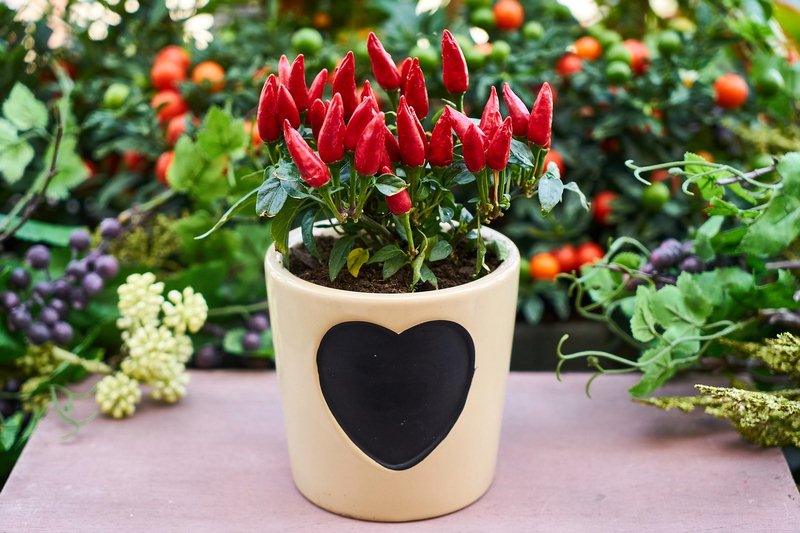 Peppers are another wonderful option. Grow with tomatoes and onions for the perfect salsa mix! Peppers require space between each plant, making it optimal for single containers.
Common Complications
If you know the common problems that arise from container gardening, you will be well-prepared to have a healthy and abundant harvest. If you notice small holes in the leaves you may have an insect problem. Dead spots on leaves could indicate disease. Purple or stunted plants could indicate that they're not being grown in optimal temperatures or they may not be receiving adequate light.
Keep an eye on your growing plants to make sure they have enough (but not too much) water and sunlight, and that they are protected from harmful pests. You can use natural pesticides if necessary. Diseased plants may have to be thrown away. Gardening in containers can take practice, but the results are well-worth the effort for your space-efficient garden!
References & External Links