If you haven't found the fun of gardening yet, you may not be set up with the right tools that would give you the opportunity to love this pastime.
Gardening supplies are designed to wrangle the unpredictable nature of nature, and without them, you will make little headway and could cause more of a mess than when you started.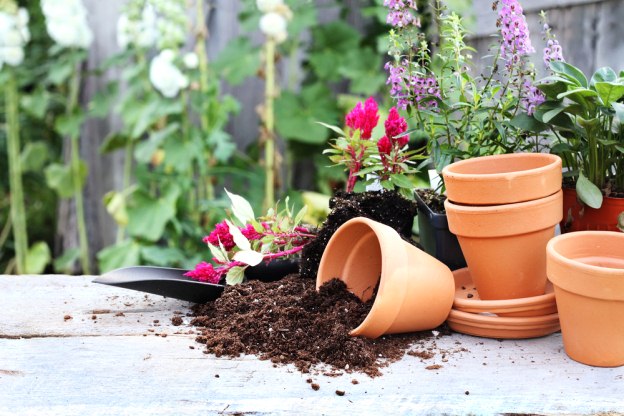 Taking the Guesswork out of Gardening Supplies
Set your sights on a perfect garden in the new year, and take the steps to make that happen with the right materials and our following garden guide.
---
Read Also:
---
Automate Your Irrigation
Who has time to stand around hosing every inch of the lawn? It can be relaxing one day, and a tedious task the next. Before you know it the garden is brown and it doesn't seem like it's coming back from the ordeal.
Sound familiar? Finding an irrigation system from a provider will automate a huge part of the garden maintenance process, with results that you will see in no time at all. Modern technology and design have allowed irrigation systems to be water efficient, and they can slip into your garden seamlessly and subtly.
Weed Control
Weeds are incredibly tenacious. If our seeds had half as much gusto, the garden would take care of itself. But alas, that is not the situation we find ourselves in.
Weeds don't have to take complete control of your home, and with the right weeding plan, you can minimize the growth and stop them in their tracks. Get friendly with your weeder and hoe, and start stimulating the earth and removing the weeds easily.
If you are starting to map out your garden design, try and choose plants and flowers that have a different appearance to weeds that are local and grow in your area. This will save you pawing through the greenery deciphering what are sprouts and what are weeds.
Planter Boxes
Planter boxes are all the rage these days, and it's pretty easy to see why. They take those precious plants, fruit, and vegetables and keep them removed from your garden and ground so they can thrive in the right environment, and not get mixed up with other plants that might stunt them.
You can either DIY your own planter boxes, or buy hardy ones that will protect your plant growth. If you are planning on growing fresh produce, you may want to also invest in some nets or covers that will keep hungry animals and insects at bay. You are not going to the effort of growing strawberries only for them to be dessert for a rodent.
Soil Lays the Foundation
There is more to soil than just grabbing the first bag at the Home and Garden stores. Different locations call for different soils. Your backyard pH levels will vary to a garden in another country, city, or even neighbourhood.
Do your research on what resides in your yards, and mix in mulch and manure if you need to boost some growth. It is a good rule of (green) thumb to use a hoe to stimulate the earth before you plant something.
If you don't have a passion for your garden now, that doesn't mean it won't grow. Equip yourself with the right tools to get your garden going, and choose seeds that will give you the joy to watch grow and harvest. Maybe focus your efforts in one part of the garden at a time, so you can get the hang of it and not be overwhelmed by the maintenance and weeding requirements.