Hope is not lost for city gardeners, as they can still exercise their favorite hobby smack dab in a buzzing metropolis.
Urban gardening addresses the gaps that would otherwise keep an individual from growing plants and produce in suburban soil conditions.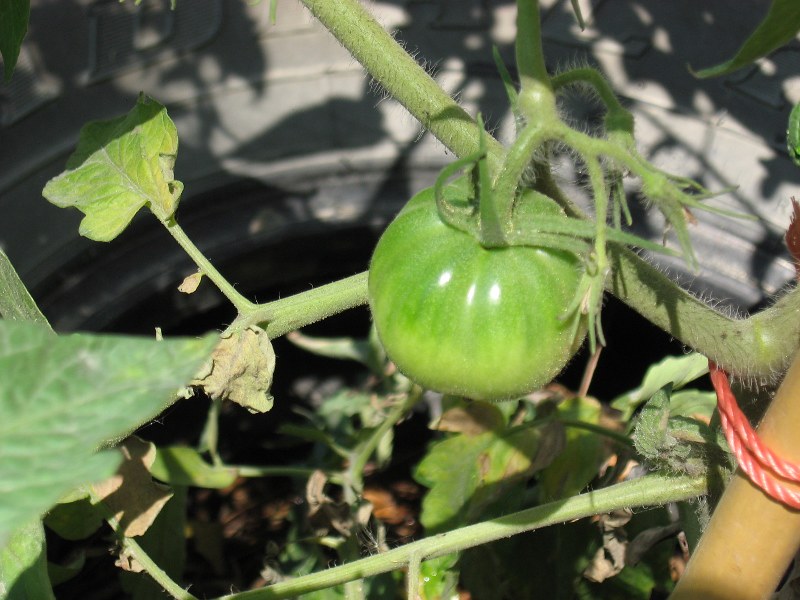 Known as container gardening, it keeps one from sharing their harvest with wildlife and overexerting themselves when tending to their plants.
Grocery runs take time. Thus, you want to make sure you have access to the vegetables you need when you need them.
According to Figandspruce.com, container gardening is not without its fair share of challenges.
Some encounter very limited success with this venture, leading them to think it just isn't for them.
While that could be the case, it could also be that one simply isn't planting the right seeds, and that can make all the difference in the world.
Vegetables to Grow in Containers
Container gardening done right means going for products that can actually thrive using such a method. Below are five to consider planting in your homes.
1. Tomatoes
Nothing makes container gardening easier and more satisfying than planting tomatoes. Tomatoes just make the job easier by not being too demanding. These plants thrive in large containers with the proper staking.
You can also place them inside tomato cages. These offer additional support that keeps the weight of the growing fruit from bending or crushing the vines.
When buying seedlings for urban gardening, pick ones from short stocky plants that have yet to blossom.
Bear in mind that larger tomatoes will also require bigger pots and, hence, more space. A cherry tomato would be a good choice since it doesn't require much soil and room and has relatively straightforward maintenance.
Take extra care not to place these plants anywhere they can be accessed by feline and canine pets. Their leaves can be toxic to these animals when ingested.
---
Read Also:
---
2. Potatoes
There's just something about freshly picked potatoes that make them better additions to recipes than grocery-bought ones.
Their water content is higher. They also have an earthy flavor that brings a taste of spring to your palette.
Sure, they might need more soil and water than other container plants, but bringing in these resources so you can plant them is more than worth it.
Plant these vegetables in the right container and safeguard them from blight or fungi, affecting ground plants more than any other variety.
3. Peas
Early spring and fall are the perfect times to plant those peas, whatever variety they may be. Peas are ideal for succession planting due to their soil-enriching quality.
A certain degree of support may be required, depending on the pea variety you choose. With perfectly timed planting, peas will finish producing just when it gets warm.
You can then pull them out and plant another product in the container.
Peas enrich the soil with nitrogen for other plants to benefit. Plus, they grow quickly and don't require too much maintenance.
4. Squash
Another container-friendly vegetable is the squash. It not only makes for excellent produce, but it also functions well as an aesthetic, with its gorgeous and edible squash blossoms.
Squashes can be space hoggers, so they'll need larger containers for them to thrive. The right amount of light, high-quality soil, and consistent care are also factors to their successful planting.
That said, there are limits to the sizes of squash you can plant in containers. For instance, if you're looking to include a winter squash in your venture, you might want to pick one that isn't among the giant varieties.
These can easily grow to 20 pounds and break or topple containers.
There are tiny pumpkins and smaller squash varieties that would make great container-plant candidates.
5. Lettuce
Lettuce is one of the faster-growing container plants out there. Plus, they don't fall victim to weeds and pests as much in these controlled environments.
While they're typically grown during spring, some varieties can be grown throughout the year. Also, if it gets really hot, you can always move your container to a cooler shady spot in your home.
Lettuce doesn't like to bask in the sun too much, so you don't have to worry about getting them tons of light.
They're a staple in our favorite salads and mesclun mixes and can also hold decorative appeal, depending on the kind of container they're planted in.
Start Container Gardening Today
What's great about container gardening is that it's fun and helps the transition to a green lifestyle. Looking at the vegetables that thrive using this method, there shouldn't be much holding you back.
Easy access to healthy, fast-growing produce? Now, that's definitely something to sign up for as soon as possible.
Not to mention, the five listed above are just the tip of the iceberg of the vast assortment of greens you can plant successfully in containers.