When it comes to investing in real estate, the location is often a crucial factor to consider. If you're looking for a charming and convenient place to settle down, buying a home in Burke might be the perfect choice.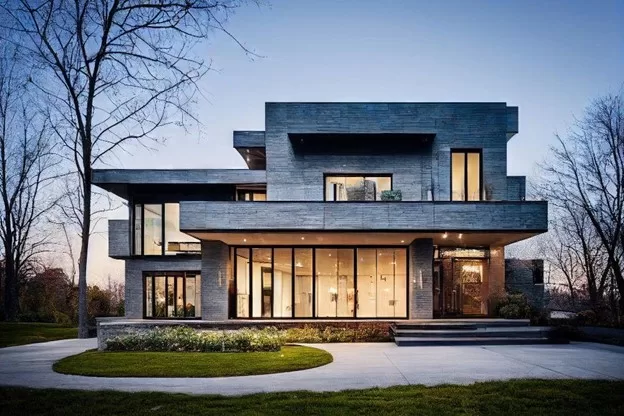 Situated in a prime location, Burke offers a plethora of benefits that make it an attractive destination for homeowners.
In this blog post, we'll explore the various advantages of purchasing a home in Burke and how it could be an excellent decision for your future.
1. Tranquil Suburban Lifestyle
Nestled away from the hustle and bustle of the city, Burke offers a serene suburban lifestyle that's ideal for those seeking a peaceful retreat. With tree-lined streets, well-maintained parks, and a strong sense of community, this neighborhood provides a relaxing environment to come home to after a busy day.
The slower pace of life in Burke allows residents to escape the stresses of urban living, fostering a sense of well-being and contentment.
2. Proximity to Nature
One of the standout features of Burke is its close proximity to nature. Nature enthusiasts and outdoor lovers will appreciate the abundance of green spaces, hiking trails, and recreational areas available.
The Burke Lake Park, with its picturesque lake, offers opportunities for fishing, boating, and picnicking, making it a favorite spot for families. The presence of these natural havens encourages an active lifestyle and provides a breath of fresh air for all residents.
---
Read Also:
---
3. Excellent School System
For families with children, the quality of the local school system is a top consideration. Burke boasts an excellent school district with top-rated schools that are dedicated to providing a high-quality education.
This factor alone adds immense value to homes in the area and ensures a bright future for your children. The strong emphasis on education and the availability of extracurricular activities contribute to a well-rounded educational experience.
4. Convenient Commute
While enjoying a suburban lifestyle, residents of Burke can still take advantage of its convenient location. With easy access to major highways and well-connected public transportation, commuting to nearby cities or employment centers is a breeze.
This makes Burke a great choice for those who work in the city but prefer a quieter place to call home. The balanced work-life dynamic that Burke offers enhances both productivity and relaxation.
5. Diverse Real Estate Options
Burke offers a diverse range of real estate options, catering to various preferences and budgets. Whether you're interested in a spacious single-family home, a cozy townhouse, or a modern condominium, you'll find plenty of choices that suit your needs.
The variety of architectural styles and property types ensures that every homeowner can find the perfect residence that aligns with their unique tastes and requirements.
6. Community Engagement
The sense of community in Burke is truly special. Residents often engage in local events, farmer's markets, and community activities that foster a strong bond among neighbors. This not only enhances the overall living experience but also creates a welcoming atmosphere for newcomers.
The opportunity to build lasting connections with fellow residents transforms Burke into more than just a location—it becomes a genuine community that cares.
7. Stable Real Estate Market
The Burke real estate market has shown stability over the years, making it a reliable investment choice. Home values have appreciated consistently, offering homeowners a strong potential for long-term growth in their property's value.
Whether you're purchasing your first home or looking to invest in real estate, the stable market conditions in Burke provide a secure foundation for financial growth and stability.
8. Access to Urban Amenities
While Burke itself is a suburban haven, it's not far from urban amenities. Residents can enjoy shopping, dining, cultural attractions, and entertainment options in nearby cities, ensuring that they have the best of both worlds.
This proximity to urban centers allows residents to indulge in city experiences while still being able to retreat to the tranquility of Burke at the end of the day.
9. Family-Friendly Environment
Safety and family-friendliness are paramount when choosing a place to live. Burke excels in providing a secure environment with low crime rates, making it an ideal location to raise a family.
The abundance of parks, playgrounds, and family-oriented events further enhances the family-friendly atmosphere, allowing children to grow and thrive in a nurturing environment.
Conclusion
In conclusion, buying a home in Burke comes with an array of benefits that cater to individuals and families alike. From its tranquil suburban lifestyle to its excellent school system and convenient commute options, Burke offers a well-rounded living experience that's hard to match.
The combination of natural beauty, community engagement, diverse real estate choices, and a stable market make Burke a place you'll be proud to call home.
For a seamless home buying or selling experience in Burke, we highly recommend reaching out to Listwithelizabeth, your trusted local real estate agent.
With over five years of experience and a proven track record of helping clients find their dream homes in Burke and ensuring a smooth selling process, Listwithelizabeth is your go-to partner in all your real estate endeavors. Contact them today to make the most of what Burke has to offer.