Buying a home is one of the biggest investments you'll make in your life.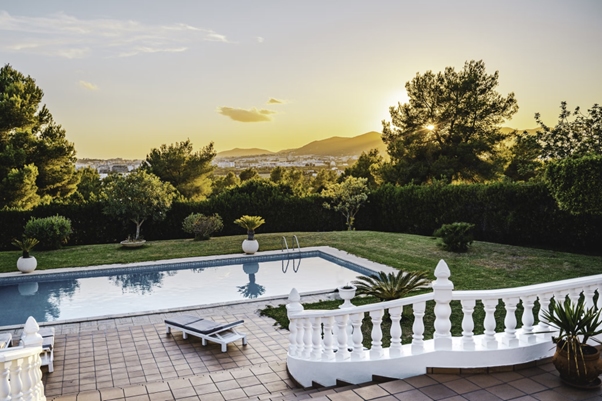 So, why not do it right? Picking the right house is half the battle. While there are many factors to consider when buying a house, choosing a home that meets your needs and fits your budget is easier than you think.
With so much information on the market today, it can be a challenge to know which properties are worth looking into further. To help you buy your perfect home, we've outlined some important considerations to keep in mind when buying a home.
Understanding your Needs
According to https://hawaiitrustedrealty.com/houses-for-sale-honolulu, before you set foot in a potential home, you need to know what you want in it. When you know what you're looking for, it's easier to narrow your search to properties that meet your needs.
What are your needs?
What are your priorities?
If you're buying a home to start a family, what are the must-haves?
Are you buying for investment purposes?
Choosing a home with a great location?
What about a home with a pool, garden, garage, or riverside?
You should prioritize your needs before you head to the market. Make a list of your top priorities. These may be things like location, size, and amenities. Once you've identified your top priorities, you'll be in a better position to pick a home that meets your needs.
Location, Location, Location
Location is absolutely essential when picking a home. Pick a neighborhood that inspires you. If you love the area as much as you think you will, you'll be more likely to stay. Most people stay in their neighborhood for decades, so pick the right location and you could find yourself living in your dream home for years to come.
Location is crucial for more than just aesthetics. Where you choose to live has a significant impact on your quality of life. Where you choose to live can affect your finances and quality of life. Some of the critical factors to consider are:
safety,
access to schools,
health care,
employment opportunities,
and commuting.
This can be essential for everything from the quality of schools your children attend to how easy it is to get to work. If you work out of town, where you live can also affect your quality of life. Pick a neighborhood that's close enough to where you work so you don't have to spend hours getting to and from work every day.
---
Read Also:
---
Carefully Review the Floor Plans
House plans are not set in stone. While a floor plan might be a good representation of the house as it is, it doesn't include all the changes, additions, or renovations that may be made to the house. Especially when the floor plan is drawn in pencil, it's crucial to carefully review it and make sure it's accurate.
Not all floor plans are drawn to scale. Some are simply assembled from various elevations, which may not be drawn to scale. You should also be careful to look for other errors, like an upside-down house number, or an address that isn't in the correct location.
The Exterior And Interior
Exterior homes are the first thing that may catch your eye, so it's crucial to make sure it's the first thing you like. Before you tour any homes, take a few minutes to walk around the exterior.
What do you love?
What do you hate?
How can you make the exterior of the home better?
Once you've toured the exterior of the home, move inside. Once you've identified the positives and negatives of the interior, you're in a better position to choose a home that fits your needs.
Both the exterior and interior of a home can dictate how you'll live. If you love the outdoor space, be sure the interior of the home can accommodate the use of the outdoor space. If you don't love the interior, you may have to make sacrifices, like compromising on the desired amenity.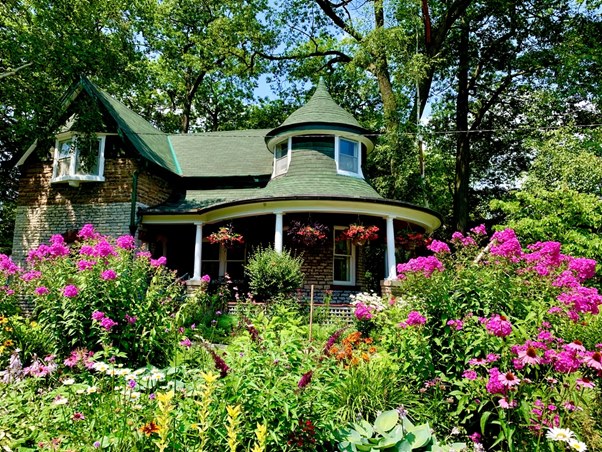 The Land, Yard, And Garage
Land may seem like a minor factor when it comes to buying a home, but it can make a big difference. If the land you're purchasing is a good fit for the house you're considering buying, the land may be worth the higher price.
If you've chosen a home that has a yard, don't let it pass you by. Take some time to explore the yard.
What are your favorite features in the yard?
What doesn't appeal to you?
How can you make the yard in the home better?
If the home comes with a garage, use it. Garage space can be used for a variety of purposes, including storage, a workshop, or a playroom for the kids. If the home doesn't come with a garage, don't let that stop you from choosing a home with a garage.
Conclusion
Buying a home is an exciting venture for most people, but it can also be stressful and intimidating for first-time homebuyers. It's also a major investment that can be fraught with challenges and uncertainties.
When you're just starting out, it's easy to feel complacent with your current living arrangements. But as a reliable source of steady income, buying a new home provides the stability and financial security that many people crave.
If you're ready to take the plunge and buy your first home, be ready to consider so many factors, from neighborhood safety to school ratings and the availability of good public transportation.
Understanding your needs, looking at the location, the exterior, the interior, the yard, and the garage are just a few of the influential factors to consider when picking a house. Before you begin your search, make sure you have a clear idea of what you're looking for.
Once you know this, it's easier to narrow your search to properties that meet your needs. Pick a neighborhood that inspires you and a home that fits your budget and is in a safe and easy-to-access location. Once you've picked the perfect home, don't forget to take good care of it. Keeping your home clean and well-maintained can make it a home you're proud to call home.