When wanting your pool to look and feel its best all summer, many people turn to a professional pool maintenance service for the job.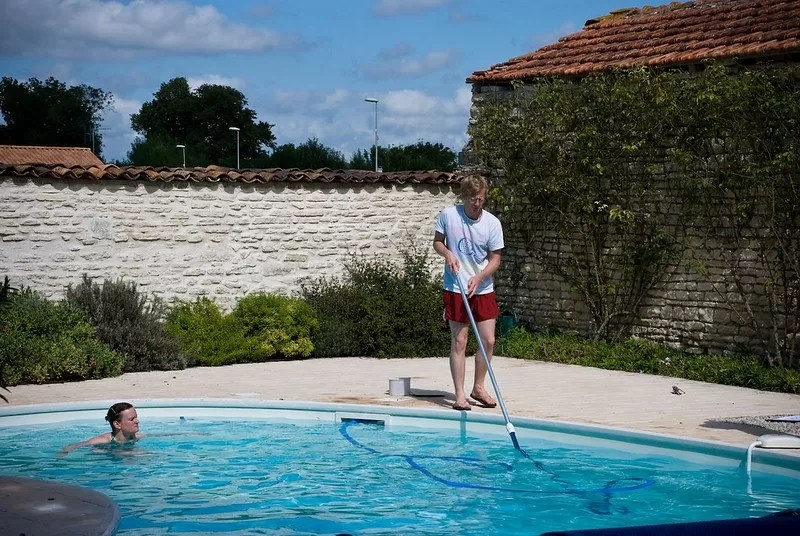 While DIY may seem attractive initially, it can cost you more in time and money due to regular repairs and detract from enjoying summer activities. Professional pool maintenance service is more cost-effective and provides numerous other benefits that make it well worth it.
In this blog post, we'll discuss five of those advantages giving your insight into why hiring a professional pool service is the way to go.
Peace of Mind and Safety
Pool maintenance services can bring peace of mind that your pool complies with the latest regulations and that family and friends will continuously swim in a safe and welcoming environment.
Professional pool maintenance is designed to keep the pool up to date with all safety standards, including proper water chemistry, filter cleaning, pump repair, pool cleaning, pool opening and closing procedures, equipment installation, and more. With a qualified pool service team to manage regular pool renovations and repairs, you can rest easy knowing your pool is safe for everyone!
Longevity
A well-maintained swimming pool can bring endless enjoyment to you and your family. Interestingly, the key to extending the life of your collection lies in regular maintenance. By consistently taking care of your pool, you are ensuring its cleanliness and safety and preserving its long-term functionality.
A professional maintenance service can perform proactive measures like checking your pool's filtration system, maintaining balanced water chemistry, and cleaning debris regularly can go a long way toward preventing potential damage and costly repairs. Moreover, scheduling periodic professional inspections can help identify any minor issues and fix them before they escalate into serious problems.
---
Read Also:
Hiring a professional pool maintenance service can help you reduce costs in the long term. By catching small issues early and making minor adjustments, you can avoid expensive repairs down the line.
Not only does this proactively protect your wallet, but it also helps you achieve better performance from your pool regarding energy savings and water quality, so your pocketbook and swimming experience will benefit from regular maintenance!
Increased Property Value
A professionally maintained pool can be a tremendous asset to any property, significantly enhancing its appeal and value. The pristine waters and well-kept surroundings provide an entertaining space for relaxation and recreation and exhibit a level of care and attention that reflects positively on the property's overall upkeep.
Your home will undoubtedly attract prospective buyers to the idea of a beautifully managed pool area, which often becomes a deciding factor when they're considering numerous properties. Furthermore, an expertly maintained pool contributes to the longevity of the pool's infrastructure, indicating lower maintenance costs in the long run.
Better Enjoyment of Your Property
Imagine this – a crystal-clear pool shimmering under the warm sun, its pristine blue water inviting you for a refreshing swim. A properly maintained pool is aesthetically pleasing to look at and greatly enjoyable to swim in! By giving your pool regular care and attention, you can ensure that the dip experience is consistently pleasant and free from harmful contaminants.
Routine maintenance not only preserves the pool's visual appeal but also extends its lifespan and safeguards your investment. So, as you dive into clean and sparkling water, take solace in knowing that the enjoyment of swimming is elevated tenfold when surrounded by an appealing and well-kept oasis.
With all these advantages, it's no wonder why so many people rely on professional pool maintenance services. They offer peace of mind, safety, and extended longevity and help you save money in the long run by catching potential repair issues early. And while hiring a professional pool maintenance service will often require some time and money, this cost may very well be worth it when you consider the benefits.