The DFW area is ideal for buying a lake home as it offers numerous amenities, such as easy access to quality healthcare, world-class entertainment, and cultural attractions.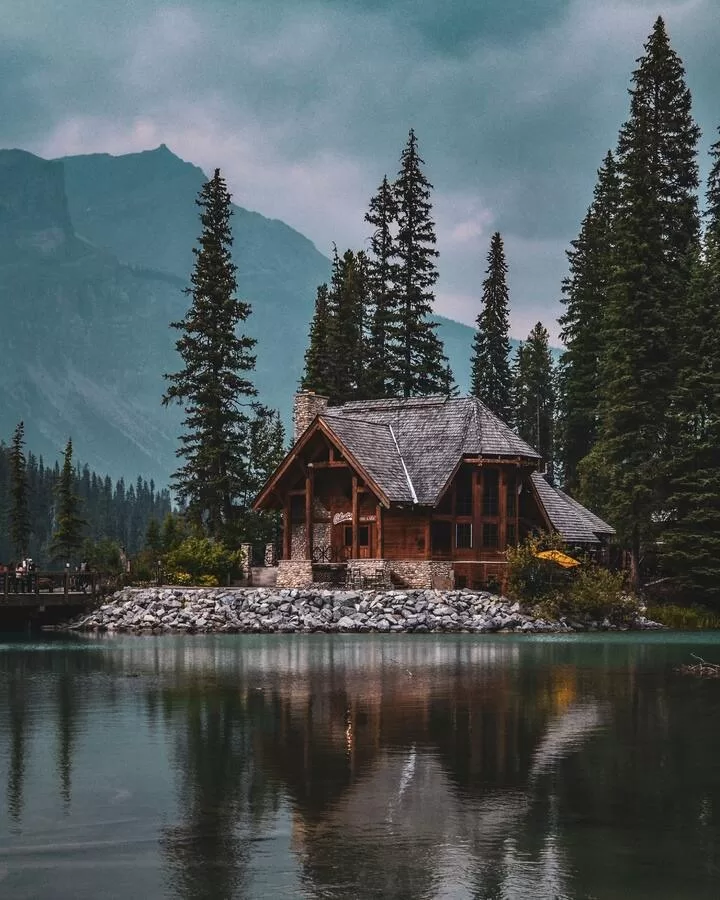 Additionally, the city is near several beautiful lakes, which are perfect for recreational activities such as fishing, boating, and swimming. Dallas also has an expansive housing market with many lakefront homes available at reasonable prices.
The cost of living is relatively low compared to other cities making it an attractive place for lake home buyers. When browsing through ideal lake homes near Dallas, remember the following guidelines. This will help you pick the best location and guarantee good ROI.
Know the Type of Lake Home You Are Looking for And What Is Important To You.
Are you seeking a cozy cabin-style retreat or a larger, modern luxury home? Consider the lake's location and whether it's important for the property to be waterfront or have nearby lake access.
Other factors to consider may include the property size, number of bedrooms and bathrooms, outdoor living spaces such as a deck or patio, and any specific amenities such as a hot tub or dock.
Ask Questions About the Condition of The Home, Such as Any Areas Of Water Damage Or Potential Structural Issues.
Specifically, inquire about any areas of water damage or potential structural issues. Getting caught up in the excitement of finding a new place can be easy, but taking the time to assess the home's condition thoroughly can save you a lot of headaches down the road.
Whether you're working with a real estate agent or touring the property on your own, ask about these important factors to decide whether to move forward with the purchase.
Have an Inspection Done to Make Sure That Everything Is Up to Code and That There Are No Problems With The Foundation, Roofing, Plumbing, Etc
It's always better to be safe than sorry regarding the safety and security of your home or building. One way to ensure that everything is up to code and functioning properly is by having an inspection done.
A professional inspector can assess your property's foundation, roofing, plumbing, and other important aspects to catch any potential issues before they become major problems.
Look for Signs of Mold or Mildew Growth, Especially Around Windows and In Bathrooms.
Mold and mildew growth may seem minor, but they can cause serious health problems if left untreated. That's why it's crucial to look for signs of mold or mildew growth in your home, especially around windows and bathrooms where moisture is more prevalent.
Mold spores can be airborne and trigger respiratory problems such as allergies and asthma. The signs of mold and mildew growth can vary, but some common ones include musty odors, discoloration, and warped surfaces. If you notice any of these signs, preventing mold from spreading and causing further damage immediately is vital.
Request a Professional Sewage System Check to Make Sure it is Properly Functioning and Up to Date.
Over time, sewage systems can become outdated or experience issues that compromise their effectiveness. Requesting a professional check of your sewage system can ensure it runs smoothly and is up to date with the latest regulations. Without regular inspections and maintenance, sewage systems can result in environmental hazards and health risks.
Consider Taking Pictures or Videos During Your Inspection So You Can Refer Back to Them Later If Needed.
When conducting an inspection, it's always a good idea to have some form of documentation to refer to later on. One of the best ways to do this is by taking pictures or videos of the inspected area.
Not only does this create a visual record of any defects or issues that need to be addressed, but it also allows you to go back and review your findings if needed.
Whether you're inspecting a rental property or a potential new home, having photographic evidence of any problems can be incredibly helpful when it comes time to negotiate repairs or calculate costs.