Having a swimming pool at the house is fun and relaxing. However, when it comes to cleaning and maintenance, it's a big commitment.
The accountable swimming pool owners should maintain and clean their pools from time to time, for safety and cleanliness.
And this cleaning is slightly more than merely skimming the pool surface. You need to ensure that the pool is free from debris and other elements that might pollute the swimming pool.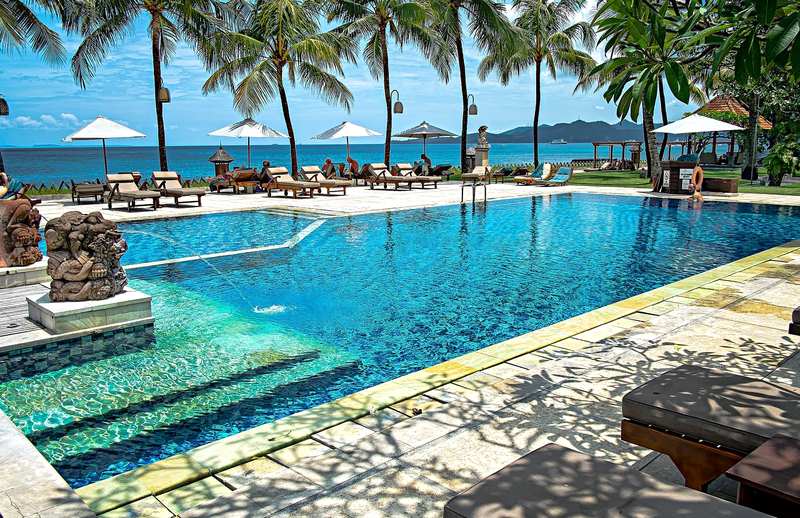 Today, you will come across articles online about the DIY (Do It Yourself) swimming pool cleaning tutorials. It is always better to opt-in for a professional pool cleaning service for safety. The swimming pool water will touch your body and skin.
Hence, you need to make sure there are no harmful chemicals in the pool that can cause danger. A professional service provider can assess the swimming pool condition better and clean it adequately.
3 Reasons to Hire a Professional Pool Cleaning Service
The benefits of hiring a professional swimming pool cleaning service provider are as follows:
---
Read Also:
---
1. It Helps You Get on With Routine Cleanings
A daily cleaning routine enables you to track the required upkeep and cleaning of the pool device and equipment. It makes sure that the pool water stays clear, sparkling, and hygienic. It also enables your pool devices to experience proper repair, and that might expand the pool's lifetime.
A professional will do the essential inspections to keep the pool in the best condition that comprises of the following:
Skim the pool surface
Brush the tile line and pool walls
Brush the pool cover fabric
Make use of vacuum cleaning
Examine and treat the water chemically
Clean the skimmer baskets and pump
Backwash as and when needed
Validate the filter pressure
2. Gives You the Required Peace of Mind
When you hire a professional service provider, you are relaxed. The assurance that your pool is in safe hands makes you tension-free. Skilled technicians will do all that is needed to clean your pool and maintain it well.
You can choose a weekly, monthly, bi-weekly service as well. It will ensure that you attend your swimming pool for all twelve months. If you want you can even ask the service provider for a weekly maintenance contract as well. It will bring ease and security to the cleaning process.
3. Ensures to Maintain Proper Chemical Balance in the Pool
You need to ensure that your swimming pool has the correct chemical balance. The task isn't an easy one. When there's a chemical imbalance, it can result in algae or bacterial growth that can harm your skin and entire health. When the pool has an excessively high chemical mix and a wrong pH, it can irritate your eyes, nose, ears, skin, and mouth.
Furthermore, when there is a wrong chemical balance present, it can affect the pool material as well. The result can be premature wearing and leaks to name a few. You can conduct regular checks yourself. But getting the tests done by a professional service provider will solve the issue.
It is essential for your swimming pool to have clean water for you to enjoy the swim. Often, we overlook the chemical imbalance and hidden debris in the pool water bed. It is the reason why we need to deploy a professional service provider for routine pool cleaning and stay hassle-free.