Whether you are a contractor, designer or builder – sometimes it can feel as though there are limitations to what one can use for their project.
When it comes to updating floors, walls, ceilings or roofs – to contractors, it can seem that the most obvious choices are the straightforward plastering walls and ceramic floors. The versatile solution? Access panels.
When it comes to access panels, there are so many panels to choose from that no matter the need or purpose, contractors, and builders can be sure to find their perfect building need.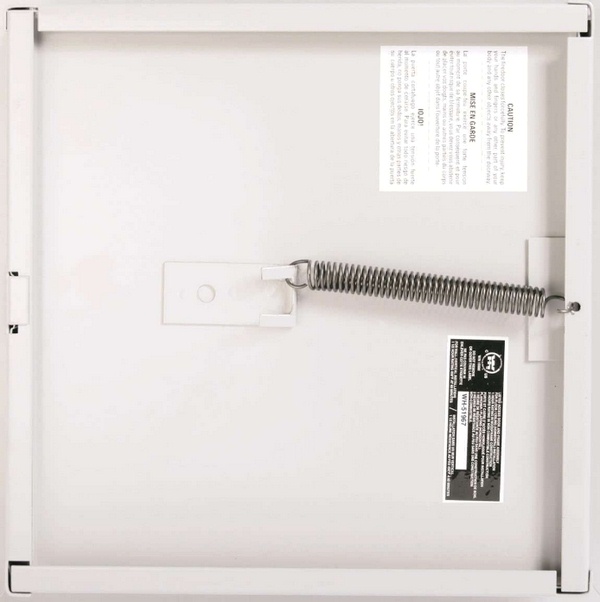 Access panels are versatile to the point that they can be installed into walls, floors or ceilings and they also come in various sizes – so no matter how big or small, the hole can be filled. Many manufacturers understand that no need is the same which is why they will typically customize a contractor's specific needs and designs.
Why Choose an Access Door or Access Panel for Your Project?
When it comes to choosing an access panel there are a few things to consider based on one's needs and preferences:
---
Must Read:
---
Fire Rating
When it comes to industrial or commercial spaces where there is high exposure to heat or chances of fire. Fire rated access panels offer various ratings based on the need; therefore, when it comes to choosing a fire-rated access panel one must make sure they pick one on the proper rating and grading.
Material Selection
Are you looking for a panel that will be subtle to the eye and can still be concealed with a splash of paint? Or maybe you are looking for a panel that will provide high security? When it comes to picking a material for a panel – the contractor must consider what the client's goal is for the panel.
Are they looking for a panel that will stay flushed while maintaining a professional and clean appeal? Metal access panels can provide enhanced security, insulation or a sound barrier. It's important that the material selected will be the one that is the most ideal for the goal and purpose or else the installation would not be purposeful.
Access Panel Placement
Panels are versatile in their placement. They can be placed anywhere on a wall – from the floors, roof or ceiling. They are so versatile that they can be placed and used anywhere.
The placement of access panels creates easy and simple access – for example, a panel installed in a bathroom or HVAC unit allows for repairmen or maintenance work to be done without much struggle or inconvenience. Access panels not only create functionality but easy accessibility.
Customization and Specialization
While some may think that picking a panel is straightforward – from a security panel, an HVAC panel or an insulated panel the reality is many manufacturers are able to provide contractors with any customization required. From the sizing to the materials needed – some manufacturers will have the ability to offer multiple aspects of customization.
Indoors or Outdoors
When it comes access panels, one may think that they are only functional or used for interior installation but the reality is that access panels can also be used for exterior purposes as well. Some panels are made with an anti-corrosive material that means no matter how bad the weather, the access panel can handle all hot and cold elements.
Access panels typically installed for exterior purposes are done to protect cabling or wiring of sorts that need protection from rain, snow or extreme heat. Asides protecting wires from the elements, access panels can also act as a means of security.
Enhanced Security
Through the install of an access panel, it meant installing a form of functionality while maintaining, depending on the material and style, aesthetic appeal – they can also enhance security. Security panels are common in industrial and commercial businesses that require not only protecting their documents and properties but it means protecting their staff too.
Regardless of what your goal is as a contractor or builder for your client – access panels are a builders' solution that can create and enhance functionality with ease and within anyone's budget. Whether one chooses to install them as an interior or exterior panel – they offer a solution to any wall, floor or roofing space. The next time you are looking to upgrade, update or renovate – consider the benefits of having an access panel installed.