Generally, the term "duct cleaning" refers to the cleaning of different components within forced air heating and cooling systems. These components include supply and return air ducts and registers, grilles and diffusers, heat exchangers, heating and cooling coils, condensate drain pans, fan motors, and fan housing.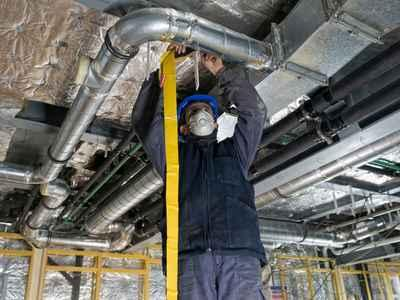 Cleaning air ducts offers several advantages, including:
Improved cleanliness of the living environment.
Reduction of irritants and allergens present in the air.
Facilitation of easier breathing for all occupants.
Elimination of offensive odors and unpleasant smells.
Enhancement of airflow effectiveness within the ventilation system.
The process of Air Duct Cleaning
It  typically involves two primary steps:
1. Debris removal from the ducts:
This step focuses on thoroughly cleaning and removing any accumulated debris, such as dust, dirt, pet dander, or other contaminants, from the ductwork.
2. Disinfection of the ducts:
After the debris has been removed, the ducts are treated with disinfectants to eliminate bacteria, mold, fungi, or other harmful microorganisms that may be present, ensuring a cleaner and healthier environment.
To begin, a reverse air ball is inserted into the ducts, enabling the blowing of debris back toward the clear duct box. This box is subsequently connected to a powerful dual-motor vacuum system.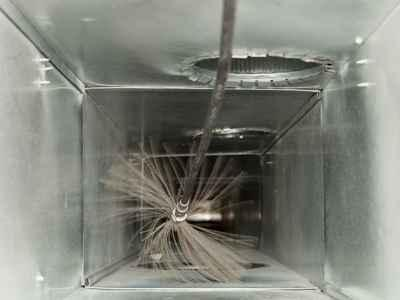 In the case of cleaning commercial ducts with larger openings, a 24 by 24 clear duct cover is employed, ensuring effective removal of debris.
Additionally, a clear and lightweight duct cleaning hose is provided, designed to autonomously feed the line deep into the ducting for thorough cleaning.
---
Read Also :
---
The whip head is highly effective in dislodging stubborn debris adhered to the duct walls. It is specifically designed for this purpose.
To efficiently mist chemicals into the ducts, the bio-clean duct sprayer is utilized. Equipped with a two-foot wand, it allows precise targeting of the chemical mist directly into the duct openings.
The spray mist generated by the sprayer can reach distances of up to 20 feet. A red dye is included in the sprayer bottle to demonstrate the effective distribution of chemicals during the misting process.
The comprehensive equipment package consists of a flight-style travel case, a clear duct cleaning box, a kick plate, a cut-off valve, a metal spray gun, a whip head, both reverse and forward balls and a 25-foot lightweight clear duct hose.
Additionally, it includes a flight-style travel case ladder hook, a bio-clean duct spray gun, and a two-foot sprayer wand.
The Methods of Duct Cleaning
There are two primary methods used for duct cleaning:
1.  Negative Air Method
This method involves the use of large vacuum systems to create negative pressure within the ducts, effectively pulling out the contaminants and debris.
2.  Contact or Push and Pull Method
This method utilizes portable vacuum systems to physically agitate and remove the contaminants from the ducts. It involves the application of manual cleaning techniques to push and pull the debris out of the ductwork.
Fact 1:
Both duct cleaning methods are effective in removing dust and debris from ducts. Regardless of the method chosen, a vacuum source and an air compressor are necessary. The key distinction between these two methods lies in the approach to accessing the ducts. The negative air method involves cutting an eight-inch hole, while the contact method utilizes the existing duct openings.
Moreover, the negative air method requires a powerful suction source, which can be provided by a truck-mounted vacuum or a large portable vacuum.
Truck-mounted units are the costlier option, ranging from thirty-nine thousand to fifty-five thousand dollars. On the other hand, portable vacuums for negative air methods weigh around 150 pounds and cost between three and five thousand dollars.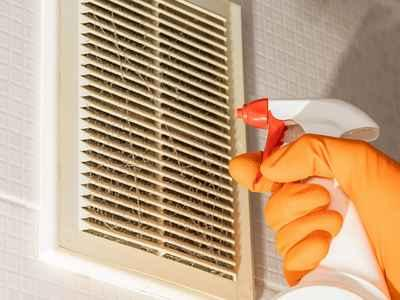 Besides the vacuum, a range of additional tools is required to ensure proper air duct cleaning. These include an air compressor, duct cutting tools, hoses, agitating tools, and more, which can add a cost of two to three thousand dollars. For a complete portable negative air setup, the total cost typically falls between six thousand and eight thousand dollars.
Fact 2:
It's important to note that negative air machines cannot be used in certain duct cleaning jobs. Based on our experience, there are job sites where cutting into the ducts is prohibited.
Examples include secured facilities like prisons, many high-rise buildings, and ducts located with high ceilings, which pose challenges for utilizing negative air duct cleaning equipment.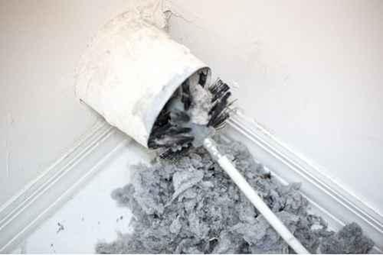 Interestingly, we have customers here at Austex Air Duct Cleaning who recognize this challenge and have invested in our system to tackle jobs that their negative air equipment cannot handle.
When we first started our air duct cleaning services in Austin, the cost of equipment was not the primary concern. Our priority was to select equipment that offered us the best capability to effectively clean a wide range of building types.
Conclusion
Air duct cleaning services play a crucial role in property maintenance. Apart from removing dirt, dust, and debris, air duct cleaning also eliminates mold. Mold can pose serious health risks to individuals.
People with allergies or asthma are often recommended to have their air duct system cleaned regularly. This routine maintenance can help alleviate allergy and asthma triggers and reduce the presence of allergens in the home.