What is Track Lighting?
The definition of track lighting is in its name, there will be a track to hold the light bulbs, and the track will be mounted to the ceiling.
The whole track is used to flow electrical current to each light bulb installed. The cool thing is that lights are moveable.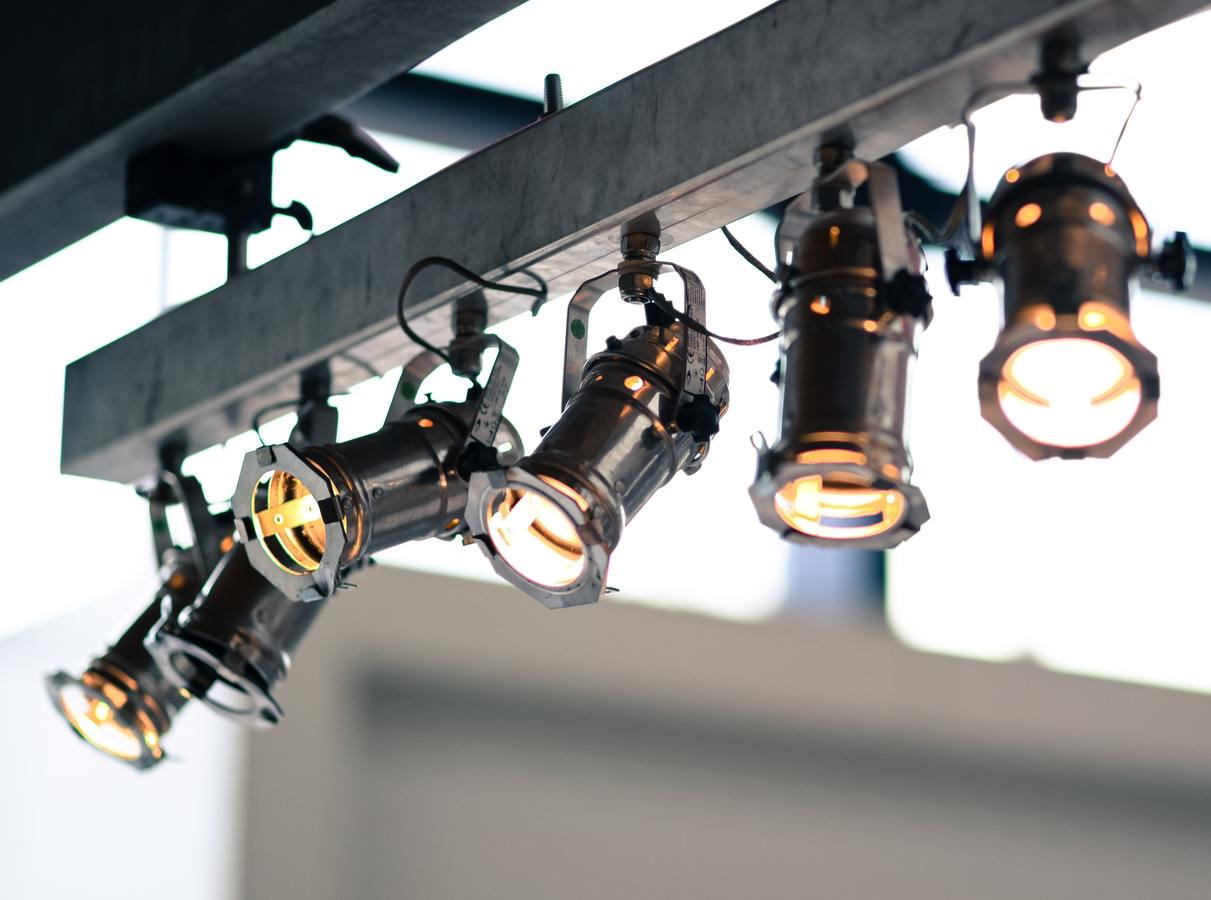 The track and lighting angles are also adjustable, which means you can place lights in your preferred position within the track to illuminate a specific place or a particular object.
Why Track Lighting?
Track lighting is more of an old-fashioned way to decorate your home. Modern interior designer barely uses track lighting because they prefer modern methods to lighten an interior.
But track lighting gives an aesthetic look to your home as they have some handy features like customizable, easy to install, etc., where other lighting systems don't have these types of features.
If you want an ancient or somewhat ancient vibe in your room, then you will want to use track lighting for your interior lighting system.
https://lightingcoast.com/best-track-lighting/
Where is Track Lighting Used?
As lights in the track lighting system are customizable, they can illuminate artworks or your workspaces.
Track lighting is best for low ceiling rooms because other lighting systems will give a messy look or may not brighten the whole room properly, where track lighting will give an aesthetic look and proper lighting.
You will also want to use track lighting for your room with a lower ceiling using a heavy light fixture like a chandelier, which will make your roof look lower, and definitely, you don't want your room to look like an attic.
A single-track light mounted to the ceiling can be used for various purposes as each light on the track can point in multiple directions.
You can illuminate wall artwork and give lighting to your workspace or your room with the same track lighting.
But if you need bright lighting, then using track lighting is not recommended as lights of track lighting don't produce bright light and are mainly used for spotlighting purposes.
---
Read Also:
---
Track Lighting Components
The track light is mainly made up of three components – track, head, and light bulb.
1. Track
The track is mounted to the ceiling or wall, holds lights, and allows them to move through the track.
They can be of different types, and the most common types are H type, J type, and L type. There is no difference according to performance among these track types.
The main difference comes when you are choosing ahead. Each track type has a compatible head type.
The track can be of different shapes, and each shape is used for various purposes. You can also use square shape track lighting to illuminate a confined place like your kitchen.
Straight-line track lighting is suitable for hallway lighting.
If you have artworks or paintings displayed on the wall of your hall, then track lighting is the best use because as the lights can be moved, you can directly aim light on your artworks or paintings.
You can also use L-Shape track lighting in the corner of your room or above your workspace.
2. Head
The head is the part which you can move, and the head holds the light bulb.
There are different types of the head for different types of tracks. So, you have to be careful when choosing head because tracks are not interchangeable.
For example, if you have H type track, then you must need H type head to pair with it. J type or L type head cannot be paired with H type track.
How much head you can attach to a single track depends on how many watts that track can bear.
If you use high wattage consumer lighting fixtures like Incandescent or CFL fixture, then it will lower the head number you can install to a track.
To increase the head number, you can use low-wattage consumer lighting fixtures like LED fixtures.
3. Light Bulb
What type of bulb you should use depends on what type of head you have selected? So, it would be best if you chose that light bulb which is compatible with the head or lamp.
Halogen and LED are most commonly used in track lighting.
LED lighting consumes less power that means they are energy efficient, and also, they give warm lighting to the room where it is being used.
If you have a pendant head and you need bright lighting, then you can also use an incandescent bulb.
Incandescent bulbs can have different shapes, so you can choose your preferred shape which suits your room better.
One thing you should keep in mind that as incandescent bulbs produce bright lighting, they also produce much heat. So before touching them, make sure that bulbs were kept turned off for a while.
Track Lighting Types
There are mainly two types of track lighting; one is a standard track or linear track lighting, and the other one is monorail track lighting or flexible track lighting.
Standard track lighting is basic track lighting. Tracks of these lighting are usually a straight square-edged bar that holds the lamps.
They can be easily installed using a couple of screws and connecting to an electrical circuit. If you want to illuminate your entire room, then standard track lighting is not suitable.
Monorail track differs from the standard track because of its customizable track.
The specialty of monorail track lighting is that you can bend the track and give any shape you want where other track lighting systems don't have this feature.
Usually, you can turn tracking by using your hand, but sometimes you will need a unique bending tool to bend the tracks.
You can also cut the tracks to your desired size. You may also find pre-bent flexible track lighting to various shapes if you don't want to go through the bending procedure.
Monorail track lighting has versatile use because of its customization feature. They can be used where aesthetics plays an essential role, like in a restaurant, retail store, or even your kitchen or dining room.