In colder areas, room heaters can keep a room or your house warmer. Room heaters come in a variety of price brackets and operate according to a variety of technologies and principles.
Even the method used to distribute heat around your space varies. Here is a comprehensive guide for room heaters that can assist you if you are unsure about the kind of heater that will work best for you.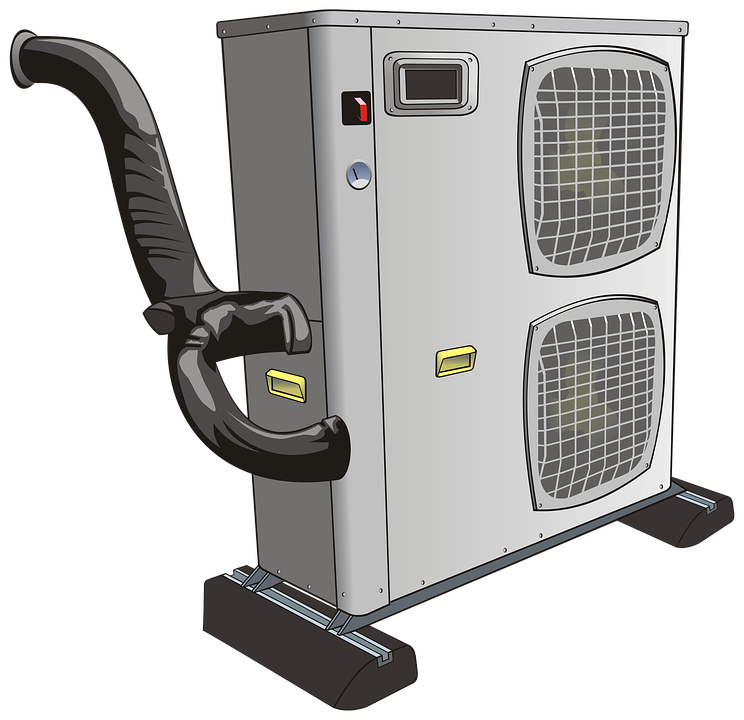 How Does a Home Heater Work?
Different home heaters work differently. Most US houses still use electric furnaces to keep their house warm; for them being environment-friendly and easier to use. Let's understand how each segment of the home heater works.
Furnaces
Furnaces are used to heat the vast majority of houses in the United States. To heat homes, furnaces can run on many fuels, including heating oil, electricity, propane, or natural gas.
To deliver heat around your home, furnaces utilize forced air. The energy source warms the air within a furnace. The warm air is then distributed throughout the house's rooms by a blower through an exhaust duct. Through a different set of ducts, referred to as a return, cooled air is sent back to the furnace.
Furnaces are relatively cheaper, have a longer life, and can be energy efficient.
---
Read Also:
---
Custom Flexible Heaters
These heaters are mostly used in rooms where a particular area needs heating like in warming trays or walls. As these heaters are bendable and can be molded to any shape, the ways you can use these heaters are limitless.
Silicone Rubber Heaters. In most cases, the silicon moldings are stuffed with a conductive material with high resistance that generates heat. With ample electricity, the materials heat up. The silicon heater pad transfers the heat uniformly to the surface it was installed.
Kapton heaters. When fast heating is required, Kapton heating beats any rivalry. These heaters are preferable in high-humid areas where a lot of washing is involved. Like in food trays and in small shops.
Polyester film heaters. Another type of custom heater is the polyester heater. Made from moisture-resistant polyester, these heaters are designed to fit any flat or gently curved surfaces. The best use cases for these heaters are seen in car seats, cushions, and for veterinary and medical equipment.
While a furnace or a boiler may look out of place in your room, these custom flexible heaters go well with the surroundings. Also, they cater to specific needs and hard-to-reach places to provide more uniform and safe heating.
Boilers
There are several similarities between forced air systems, furnaces, and boilers. A boiler, like a furnace, may run on several fuels, including gasoline, natural gas, fuel oil, or electricity. Additionally, a boiler may be quite energy-efficient, particularly if it is a more recent type.
However, how they generate heat is the key distinction between boilers and furnaces. A boiler heats water and that is subsequently circulated through the home via a network of ducts. Then, through radiators, convectors, baseboard radiators, or even air handlers, the heat permeates into the home.
Heat Pumps
During the heating season, heat pumps draw heat from the outside and release it inside.
In the summer, it turns around to draw heat from the inside air and releases it outdoors. There are two main categories of heat pumps. The heat from external air is brought into the home via air-source heat pumps.
Geothermal or ground-source heat pumps extract warmth from the earth or a subterranean water supply.
Thermal or earth heat pumps are far less frequent than air-source heat pumps. A home with ductwork is suitable for installing both air-source and geothermal heat pumps, in which case hot air is distributed throughout the house via the ducts. There are also ductless and split unit heat systems available.
Fan Heater
Fan heaters operate on the notion that a loop or a sheet is utilized to heat the space using convection technology. Warm air is dispersed throughout the space via a fan or blower that is directed towards the heat panel.
Quartz Heater
These radiation-based space heaters are ideal for heating small spaces. A heat-resistant quartz tube houses the heating filament. It is not recommended to employ them if you have kids or pets in the house since they can get quite hot.
Oil-Filled Room Heater
Oil-filled room heaters are useful if you desire the warmth of your room to remain consistent for a long period. They are suited for all rooms. They are rather sluggish in dispersing heat because the oil must be heated first, which distributes heat throughout the space.
PTC Room Heater
A Positive Temperature Coefficient, or PTC, aids in keeping the room's temperature steady for a longer period. They swiftly achieve the pre-set temperature without overheating the space.
Radiant Heater
Radiant heaters, which heat the space by emitting infrared rays, are most effective when you sit near them. Since it only heats the things themselves rather than the air around them, it is appropriate for persons who are susceptible to dust allergies.
Precautions to be Taken While Using Room Heaters
Take the following precautions to keep your home and yourself warm and safe:
Keep everything that can burst into flames, such as combustible material, newspaper, clothing, blankets, and furniture, at least 3 feet far from the room heater to avoid any fires or severe burns.
Whenever using your room heater, give it a full inspection to ensure that it is both clean and in excellent working order. If you discover any problems, have them fixed by experts.
Keep the electric heater away from busy areas. Keep it away from carpets and wood or plastic equipment, and place it on a solid, non-flammable area instead.
Use the room heaters just as an additional source of heat; do not use them to cook or dry clothing.
Avoid plugging the room heater into a socket that is overloaded. Verify that no other electrical appliances are hooked into the same power outlet as the device.
The room heater should never be left alone. Before leaving the house or retiring to bed, switch off the heaters and disconnect them to prevent carbon monoxide poisoning. Poisoning with carbon monoxide can be extremely hazardous. Headache, dizziness, vomiting, nausea, and weakness are all symptoms of carbon monoxide exposure.
For the sake of your family's safety, there is no downside to upgrading to a more modern and secure heater.
The Bottom Line
When a customer is buying a room heater, these questions overwhelm them to a great extent. As a room heater seller, you must make them understand what and how every room heater operates and which precautions are necessary for safe usage.