Kitchen remodels have become increasingly popular among homeowners. A recent study in 2022 revealed that 45% of the respondents wanted to remodel their kitchen and can finally do it because they have the resources.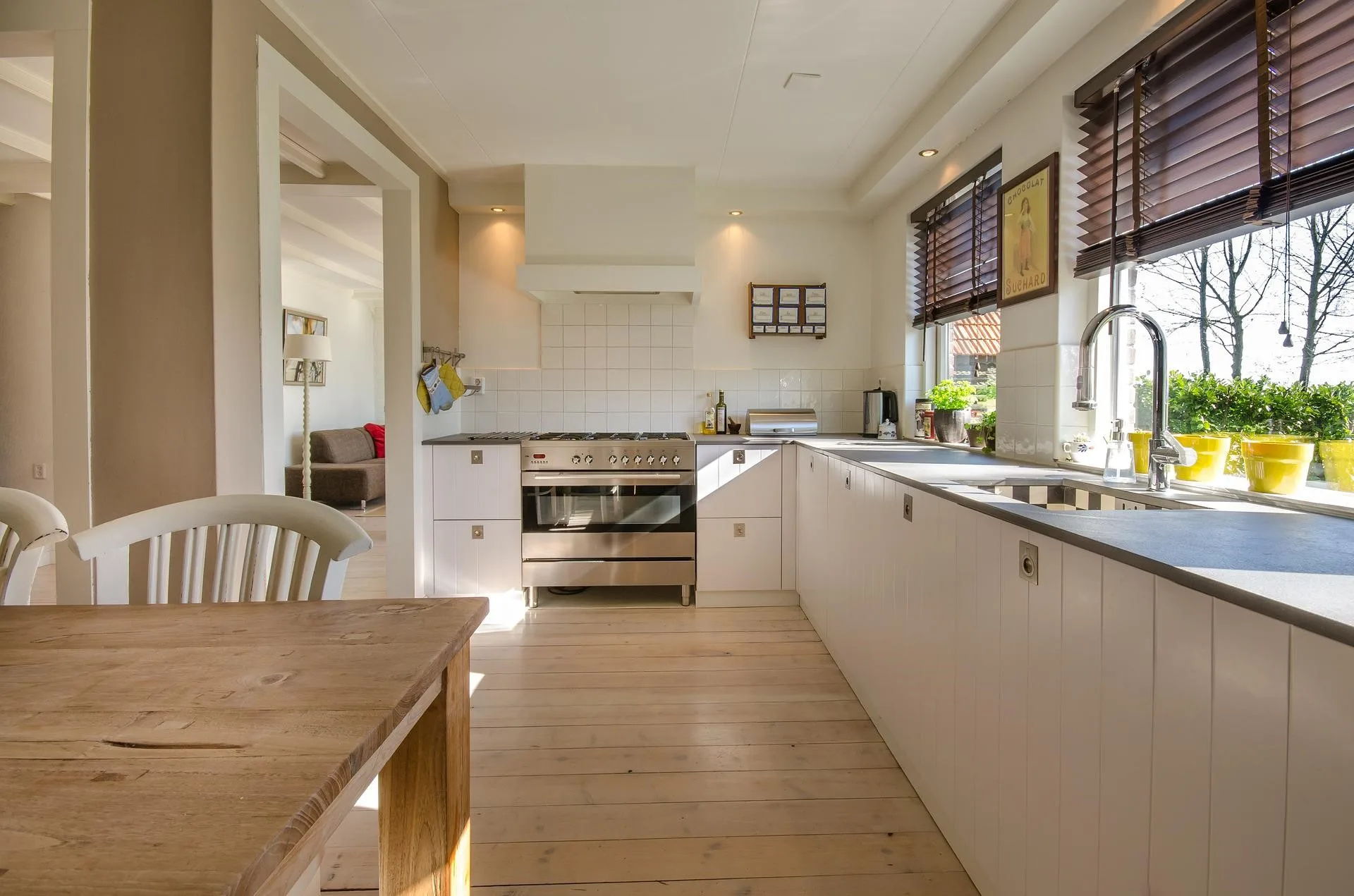 The increasing demand for kitchen remodels is due to a myriad of reasons, such as:
Kitchen personalization
Enhancing the visual appeal of the kitchen
Improving the kitchen's functionality
Optimizing the kitchen for installation of modern appliances
Modern kitchen remodels have various processes such as installing new cabinets and unique kitchen faucets, modifying the countertop, etc.
If you have been considering remodeling your kitchen, this article is for you. The article addresses the most popular kitchen remodel ideas that you should consider.
Popular Kitchen Remodeling Ideas
1. Kitchen Layout
The kitchen's layout creates the fundamental block for the whole kitchen's aesthetics. There are a couple of kitchen layouts that you can choose from. Currently, the most modern-looking kitchen layout is the island design.
The island kitchen layout design has a countertop integrated into the middle of the kitchen. The countertop can serve as a dining table or a meal preparation area. Other than the island kitchen, there are alternative kitchen layout designs that one can choose.
The ultimate determinant of which kitchen layout design to choose from is the available space. The L-shaped kitchen layouts are increasingly popular for small kitchen spaces.
The L-shaped layout modernizes a kitchen while ensuring its functionality is not affected. With this layout, kitchen appliances are installed at areas of the wall with right angles. The L-shaped design also features a counter in the middle of the kitchen.
The U-shaped kitchen can serve kitchens with small spaces and large spaces too. The layout creates ample storage and usage space along the three benchtops installed along the walls surrounding the tabletop at the center.
An advantage of this layout is that more than two cooks can work in the kitchen together without interference.
---
Read Also:
---
2. Kitchen Countertop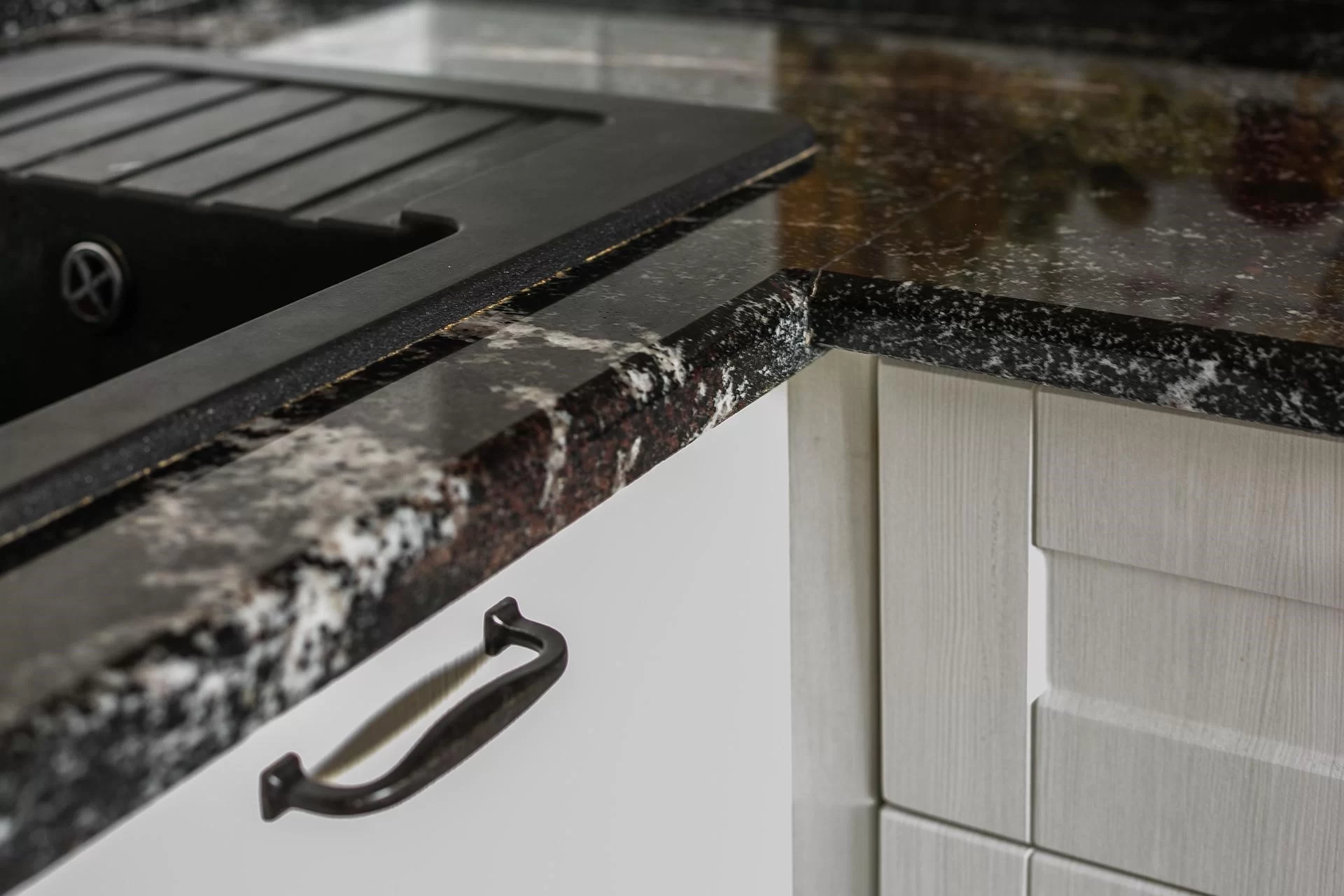 In most homes, the kitchen countertop is considered the masterpiece of the kitchen. In the past, kitchen countertops were made using wood and tiles. However, modern design styles embrace the use of unique one-piece countertops made from either of the three common materials.
Homeowners choose between granite, quartzite, marble, porcelain (engineered stone), and dolomite. These five materials are the best for use on kitchen countertops. As a homeowner, it can be daunting to choose either of these materials.
You should consider the reliability, maintenance work, and budget restrictions. Granite is considered the best option for kitchen countertops by designers due to the various patterns and prints that it offers.
However, this naturally occurring material is expensive, which is why it is found in high-end homes.
Quartzite is also a popular choice due to its high reliability. However, it is an expensive material. Dolomite is increasingly becoming popular due to the white and light gray shades that it comes in.
It is the go-to option for homeowners looking for a minimalistic look in their kitchen. However, dolomite countertops require regular sealing to keep them from staining.
Marble is a cheaper alternative to the aforementioned materials. However, it is not as durable and easily stains. Quartz is an engineered material made specifically for kitchen countertops and home surfaces.
The material is scratch-resistant and more durable since it is more resistant to chipping and cracking. For the best countertop choice, consult with the contractor to help you choose.
3.   Kitchen Faucets
Unlike in the traditional times when almost all tapware was similar, we now have unique, aesthetically pleasing tapware designs. Homeowners have a wide variety of tapware to choose from, to match their preferred kitchen aesthetic and offer the best functionality.
There are numerous kitchen sink faucets available. The faucets range from square kitchen faucets, brown kitchen faucets, black and stainless kitchen faucets, to white kitchen faucets.
Due to the wide variety of colors to choose from, your color of choice for the kitchen faucet should be aimed toward matching the rest of the kitchen aesthetic.
More premium kitchen faucets offer unique designs and shapes. These faucets give your kitchen a five-star kitchen look. Most of the premium faucets come with remarkable water flow rates and finishes.
For a more premium kitchen look, you can go for designer kitchen faucets. Though they are expensive, they give your kitchen a unique allure and look that is not easy to come across in other kitchens. Similar to countertops, your choice of tapware is largely limited by your budget and preference.
4. Kitchen Cabinets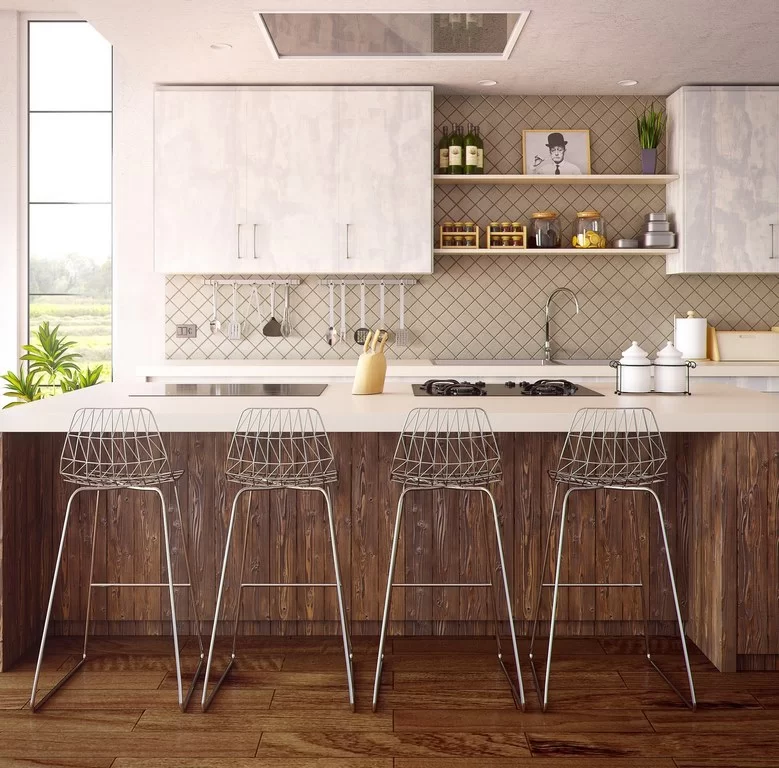 Kitchen cabinets comprise a huge portion of your kitchen. They are often overlooked by homeowners because they think that they are always standard. This is far from the case.
Kitchen cabinets can be customized to match the kitchen aesthetic and improve functionality. With budget constraints, kitchen cabinets can be left in place, but their handles and patterns can be altered to create a glamorous appeal.
If, for instance, you have chosen to use white kitchen faucets, you can change the kitchen cabinet to white ones, and use a matching wallpaper on them.
In cases where your budget allows it, you can go for a complete makeover of the kitchen cabinets. The complete makeover entails building new bespoke kitchen cabinets, new placement, opening lever designs, etc.
Having a complete cabinet makeover is a good option, especially for homeowners who felt their existing cabinets were not offering them good functionality. In most cases, you find kitchen cabinets with side-opening mechanisms.
In kitchens, this can cause a risk, which is why most homeowners seek to change the cabinet opening mechanisms to top-to-down opening mechanisms. Do some research to figure out which kitchen cabinet customization or modification will match your preferred kitchen look and also offer good functionality.
Conclusion
As you may have noted from the above ideas, kitchen remodels are largely budget specific. This is why it is vital to come up with an estimated budget before embarking on a kitchen remodel.
Having a predetermined budget will ensure you do not overspend on your kitchen remodeling and encounter financial hardships thereafter.