In a world where the personalization of living spaces is at an all-time high, custom-made faux wood blinds offer a perfect blend of beauty, durability, and practicality.
With their unique ability to mimic the natural charm of real wood, yet endure elements that can easily damage their natural counterpart, these customizable window treatments provide an innovative solution to your décor needs.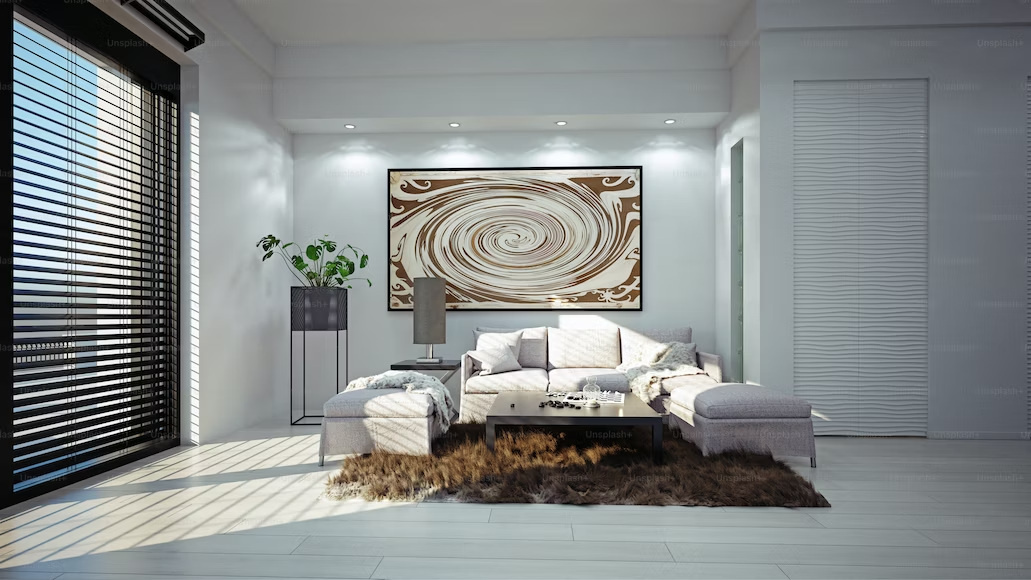 This article will unveil the remarkable charm of custom-made faux wood blinds, detailing their benefits, variety, and value addition to any space, turning your house into a home filled with warmth and style.
Understanding Faux Wood Blinds
Faux wood blinds are window treatments made from synthetic materials that simulate the appearance and texture of real wood.
These blinds are a popular choice due to their durability, cost-effectiveness, and versatile design appeal.
Made primarily from PVC, composite wood material, or vinyl, faux wood blinds are resistant to moisture, making them an excellent option for humid environments like kitchens, bathrooms, or laundry rooms where real wood might warp or crack.
They are also easier to clean and maintain than real wood.
Despite being man-made, the sophisticated manufacturing techniques employed result in a product that convincingly replicates the warmth and elegance of real wood, providing a high-end look without the high-end price.
With an array of finishes and colors available, faux wood blinds can complement any décor style while providing privacy and light control.
Customization Options
The allure of custom-made faux wood blinds lies in the vast array of customization options that allow homeowners to perfectly tailor them to their specific needs and aesthetics.
Customization begins with the choice of color and finish, ranging from rich mahogany to bright whites and every shade in between, helping you to achieve the desired ambiance for each room.
Size is also customizable, ensuring a perfect fit for windows of all shapes and dimensions.
The slat size can be chosen to influence the degree of light control and privacy, with wider slats offering a clearer view when open.
Furthermore, you can choose from options like cordless operation for child safety, motorization for convenience, or routeless slats for better light blockage.
Some providers even offer decorative tapes and valances to enhance the overall look of the blinds.
With such comprehensive customization options, you can design your faux wood blinds to reflect your personal style while meeting your functional requirements.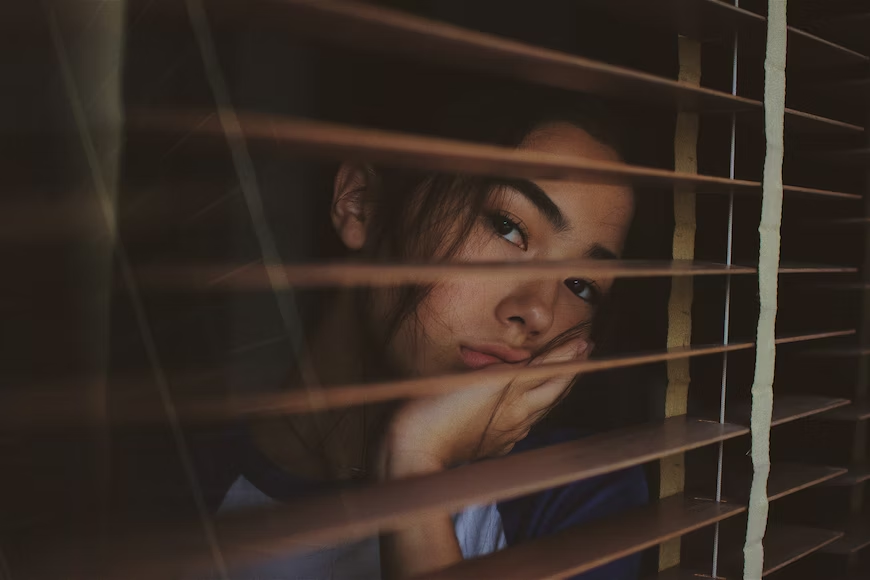 Benefits of Custom-Made Faux Wood Blinds
The benefits of custom made faux wood blinds extend far beyond their stylish appearance.
Firstly, these blinds offer superior durability. They resist warping, fading, and cracking, making them an excellent choice for areas exposed to high humidity or harsh sunlight.
Additionally, the easy-to-clean nature of the material simplifies maintenance.
---
Read Also :
---
The bespoke nature of custom-made faux wood blinds ensures a perfect fit for every window, enhancing the overall look and feel of a room while providing optimal light control and privacy.
They are also a more affordable alternative to real wood blinds, offering the same aesthetic appeal without the hefty price tag.
Another significant benefit is their eco-friendliness; faux wood blinds require fewer trees to be cut down for their production.
Furthermore, many options available are flame retardant and UV resistant, enhancing safety and protecting your furniture from sun damage.
With their blend of style, functionality, and affordability, custom-made faux wood blinds are a fantastic window treatment option for any home or office.
The Process of Custom-Made Faux Wood Blinds
The process of ordering custom-made faux wood blinds is quite straightforward, designed to help you achieve the perfect window treatments for your space.
It begins with taking precise measurements of your windows, ensuring a perfect fit for optimal functionality and aesthetics. After measurements, the next step involves choosing your desired features.
You select the color, finish, slat size, and operational mechanism (corded, cordless, or motorized), along with any additional features such as decorative tapes or valances.
Some suppliers offer samples to help you visualize the final product in your space.
Once the details are finalized, your custom specifications are sent to the manufacturer.
With skilled craftsmanship and advanced technology, your custom blinds are created to match your exact specifications.
Upon completion, these blinds are shipped to you with all the necessary hardware for installation.
Many providers also offer installation services for those who prefer professional setups.
From start to finish, the process of getting custom-made faux wood blinds is designed to ensure you end up with the ideal window treatment solution for your home or office.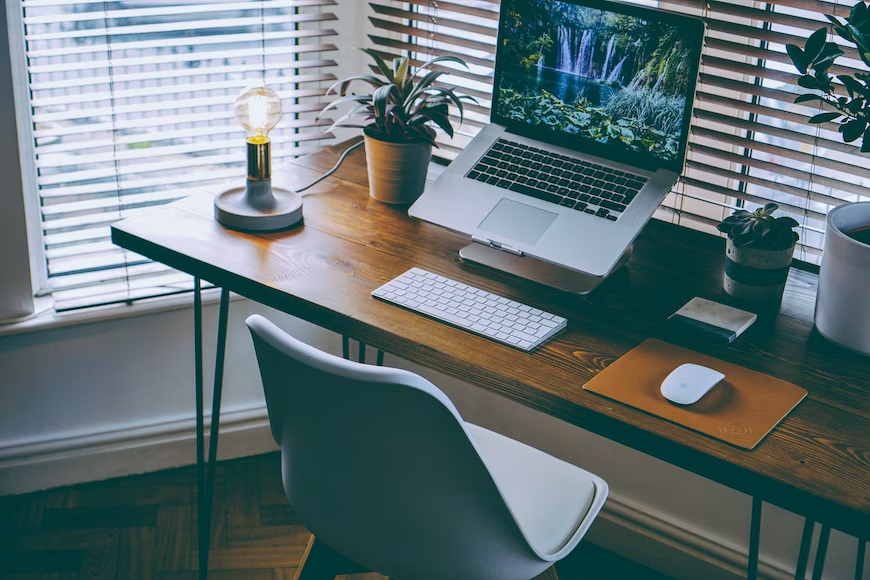 Inspirational Design Ideas
There's an endless array of inspirational design ideas when it comes to custom-made faux wood blinds, enabling you to transform the overall aesthetics of any space.
For a minimalist, modern interior, consider crisp white or soft grey blinds that give a clean, streamlined look.
If you're aiming for a warm, rustic feel, opt for blinds in rich walnut or mahogany finish.
To make a statement, consider pairing faux wood blinds in a bold color like black with light-colored walls for a striking contrast.
For a coastal or country cottage vibe, choose weathered or distressed faux wood finishes.
Layering your blinds with soft fabric drapes or valances can add a touch of elegance and depth to your space.
You can even choose to coordinate your faux wood blinds with the furniture, flooring, or architectural elements in your room.
In children's rooms or playrooms, consider bright colors to make the space lively and fun.
Remember, the beauty of custom-made faux wood blinds lies in their versatility – whether your style is classic, eclectic, contemporary, or something in between, you can always find the perfect fit.
Care and Maintenance Tips
Custom-made faux wood blinds are valued for their low maintenance requirements, but regular care is essential to keep them looking their best and extend their lifespan.
Start by dusting the blinds gently with a microfiber cloth or a duster every week to prevent the accumulation of dust and dirt.
For deeper cleaning, you can use a vacuum cleaner with a brush attachment, running it over the slats gently.
If your blinds need more than just dusting, a damp cloth can be used to wipe each slat.
When using water, make sure it's not too wet to avoid any potential damage.
For stubborn stains or grime, a mild solution of water and dish soap can be applied sparingly.
Make sure to dry the blinds promptly with a clean cloth to prevent water spots or streaks.
It's also important to periodically check the cords and other operational mechanisms for wear and tear.
By following these simple care and maintenance tips, you can ensure your custom-made faux wood blinds remain an eye-catching and functional feature in your space for years to come.