New York: The bustling metropolis, a melting pot of cultures, and the epicenter of countless industries. Among the most thriving sectors is the construction industry. Towering skyscrapers, intricately designed landmarks, and sprawling infrastructure are testaments to the city's ever-evolving landscape.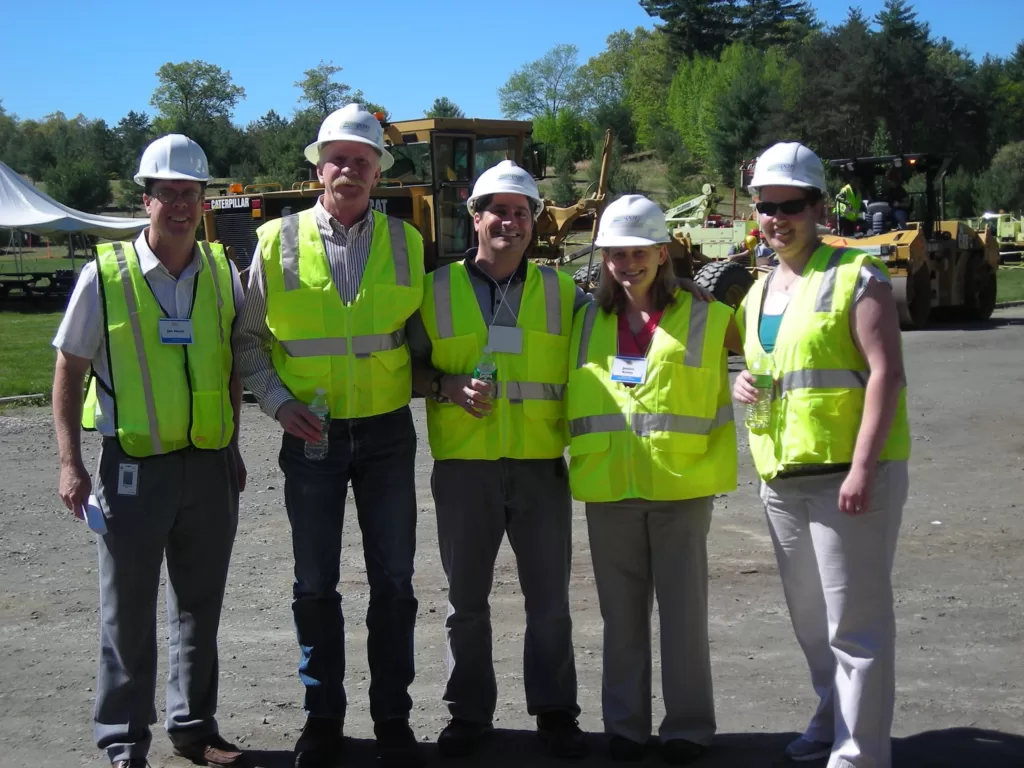 But beyond the imposing structures lies an industry that's as lucrative as it is demanding. Aspiring to be a part of this dynamic field? Equip yourself, quite literally, with the right training!
Why is the Construction Industry Lucrative?
Continuous Growth:
New York never stops growing. Whether it's the rise of a new residential complex or the expansion of a subway line, there's always something being built.
Diverse Opportunities:
From architects to machine operators, the construction industry in NY offers a plethora of job roles, each with its unique set of responsibilities and rewards.
Competitive Salaries:
With the high demand for skilled labor, professionals in the construction field often command attractive pay packages.
---
Read Also :
---
The Importance of Certifications
While the rewards are plenty, entering the construction sector isn't a walk in the park. Safety is paramount, and operating heavy machinery requires precision, expertise, and a deep understanding of the equipment. This is where certifications come into play.
Not only do they testify to your skills, but they also make you a valuable asset to any construction team. Employers often prioritize candidates with the right certifications, as it reduces the risk of accidents and ensures efficiency on the job site.
Fast Line Safety Training: Your Stepping Stone to Success
When it comes to equipment training schools in New York, one name stands out – Fast Line Safety Training. Renowned for its comprehensive courses and experienced trainers, this institution has become synonymous with quality training in the state.
Top Equipment Training Courses Offered by Fast Line Safety Training:
Delve deep into the nuances of operating an excavator. From digging trenches to lifting heavy objects, master the art of maneuvering this powerful machine.
Scissor Lift Training:
Elevate your skills, quite literally! Learn the intricacies of handling a scissor lift, ensuring safety and efficiency at elevated heights.
Boom Lift Training:
Much like the scissor lift but with more reach and flexibility. This training focuses on the operation of boom lifts, essential for tasks that require extended reach.
Skid Steer Training:
These compact, versatile machines are a mainstay on many construction sites. Get hands-on training and understand the mechanics of skid steers.
Backhoe Training:
A combination of a tractor, excavator, and loader, the backhoe is a multifunctional marvel. This course equips you with the skills to operate it seamlessly.
Front-End Loader Training:
Handling materials, digging, and landscaping are just a few tasks you can undertake once you're adept at operating a front-end loader.
The construction industry in New York is a realm of opportunities, waiting for skilled professionals to carve their niche. With the right training, not only do you enhance your employability but also ensure a safe and efficient work environment. Fast Line Safety Training, with its array of courses, provides the perfect platform for aspiring construction professionals. So, gear up, get trained, and build a future as robust as the structures you'll help erect!