Having a place to live was always a point of discussion from one side or another. Young families have among the most heated talks about it because they have so many topics to come up with and agree on.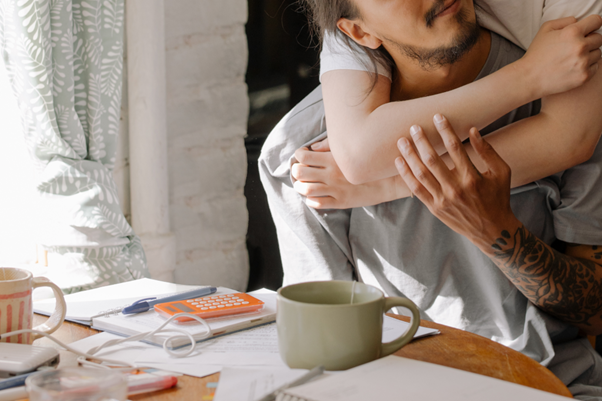 Decisions are confusing because of parents and numerous relatives who always have a thing to advise, too. So, if you were a young couple trying to look for decent new construction homes Atlanta, what would you think of? Let's think together!
Why Is It Tricky For A Young Family To Find A Newly Built Home?
People are very concerned and worried if they need to make a significant and long-term decision that changes their lives. So, it's complicated to include all the points that have to be thought out. To concretize the issue better, we'd reveal the following factors that prevent young people from thinking about all the aspects of choosing a home:
They're young, which most often means a lack of experience that, in its turn, makes it more complicated to identify the problem at a glance;
Sometimes, the discussions are too heated, which finally makes it an argument;
Some couples can't make enough time to discuss things thoroughly, so they forget about significant points till they encounter them;
Finally, it's normal to forget about something because it's the human factor.
To avoid making these mistakes, it seems most logical to address a professional who can select the best variants according to the criteria set. But the problem is you need to understand what these criteria are based on. Renting experience doesn't help much. Choosing a place to rent is too different from choosing the one to buy.
---
Read Also:
---
What Aspects To Consider Crucial When Choosing?
Anyone who's ever thought about the perspective of buying a home felt this overwhelming and mind-blowing cloud of ideas that seems impossible to handle. Here, we offer a categorized list with the most vital aspects to pay attention to.
Money
Money management is one of the most disturbing questions that go along with buying such a solid property. The following points will help you control your money better and even save some.
Budget – It should include the money you expect to spend on the home itself and additional expenses. The latter constitute things you buy for your interior (both indispensable and decorative), large or mid-scale upgrades, unexpected purchases, etc.
Energy efficiency – Explore your future home parameters like insulation, windows, HVAC systems, and appliances. The more effective they are in terms of saving energy, the less money you'll have to give to pay bills.
Financing options – reveal all the possible financial options and rates to pay your mortgage. By approaching long-term periodical payments smartly, you can save pretty much money.
Thus, you secure yourself from falling into unexpected overruns and feeling stressed.
Check-ups
Another set of points is checking if other people responsible for the home and the community are reliable and comfortable according to your vision.
Builder reputation – researching the construction company's reputation should be one of the first actions on your list. Reviews, testimonials, and past projects give you a hint about the quality and reliability they provide.
Timeline – reveal how long it will take to finish construction if you buy not a ready-to-move-in house. Delays are commonplace, so have a plan "B" if your current living situation is unstable.
Home warranty – does your builder provide one? If something in your new living place goes wrong after you move in, it can cover unnecessary costs and stress.
Neighborhood restrictions – Many communities have homeowner associations that apply specific rules, fees, and regulations. These can impact your lifestyle and how you use your property.
If you follow these points, they help you stay away from unpleasant surprises that might appear right before or after your move-in.
Comfort
The following list carries more importance for the long-term perspective.
Location – Where your new home is regarding necessary go-to places? Considering distances to work, schools, healthcare facilities, shopping centers, parks, and other amenities is important so your family doesn't feel "always on the road".
Customization options – find out which ideas you can implement and where is the limit. If you have a creative mind and a unique vision of building your layout and managing your space, it would be better if the building plan allowed more customization.
Safety and security – consider what features provide better safety for your home and what measures the neighborhood practices. You want all your family members to be safe and sound at your place, whether they are your nuclear or extended family.
Community atmosphere – how do you feel there? If you're not comfortable because of some explainable reason or just for no reason – it's not worth it. Additionally, the place should have some recreational spaces nearby to spend time with your family.
Transportation and commute – the road to work and back shouldn't be too long or difficult — otherwise, it's stressful. Moreover, if something irritates you a little bit when you first encounter it, meeting the same thing daily will cause more and more tension.
It's harder to predict how comfortable living in a location will be because you have to think much in advance. But if you do – it gives you another advantage.
Future
Future circumstances are indeed unpredictable, so it's better to be confident at least in those factors you can analyze now. So, pay attention to the following:
Future growth and development – What potential does the area have, and how is progress more likely to happen? A growing community can positively impact property values and provide more amenities over time.
School district – an indispensable point for those planning to have children. If there's a well-qualified school district with positive rates and growing potential, it's more likely to attract people.
Resale value – if something goes wrong so you won't be able to continue living in this home, you should be able to sell it at a decent price. Opt for features and designs that more buyers would be attracted by.
All the mentioned points are about the future, but each category covers different proximity of events that are to happen.
Including all of the mentioned gives you the advantage of being prepared for crucial turns that life can impose. So even though you're young and may lack some experience, don't lose your confidence and think creatively!