There are a lot of safety hazards present at a construction site, and if you work at one, then you certainly might be familiar with them.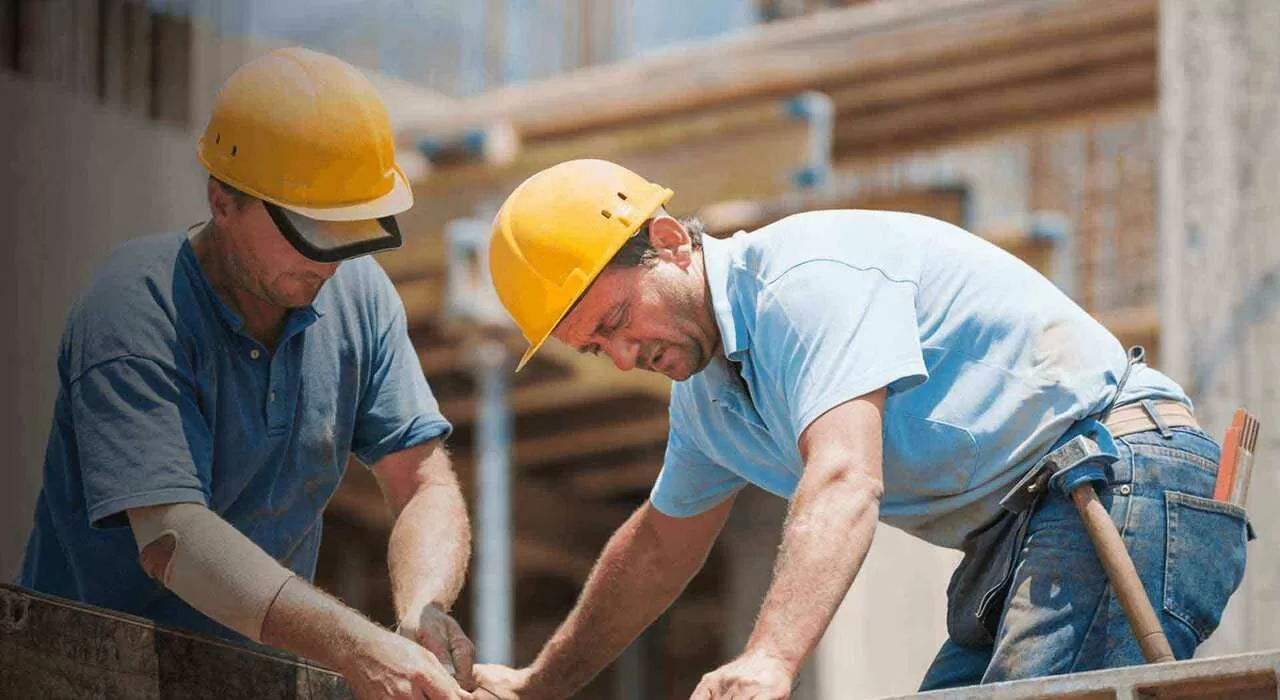 Construction sites are inherently dangerous places, with a wide range of hazards that can pose a risk to workers' safety. According to the Occupational Safety and Health Administration (OSHA), construction is one of the most hazardous industries in the United States, with a high rate of workplace injuries and fatalities.
In this blog, we will discuss the five most common types of safety hazards at a construction site that you should watch out for, as well as provide you with some safety measures to ensure your well-being.
Employers Responsibility
Employers are legally responsible for managing hazards at a construction site and ensuring the safety of their workers. The Occupational Safety and Health Administration (OSHA) sets safety standards for the construction industry that employers must follow to protect their workers. There are specific steps and procedures that employers can implement in their workplace to strengthen their health and safety policies.
An employer's prime responsibility should be to plan out a construction risk assessment. Drawing a construction risk assessment would provide them with practical suggestions to improve the health and safety policies at the construction site.
Employers would be able to identify the potential and common hazards at a workplace and take appropriate control measures to mitigate them. Additionally, employers are responsible for conducting regular safety inspections and hazard assessments to identify and address potential safety hazards.
Employers are also responsible for providing their working staff with the necessary safety training and personal protective equipment (PPE) for their safety. Proper training would educate the workers on how to ensure their safety while working at a construction site. PPE would help workers safely manage their tasks while reducing the chances of error and maximizing their safety.
Often times it could be difficult for an employer to figure out what safety controls they should first implement first at their workplace to strengthen their health and safety policies. In such circumstances, educational courses like IOSH managing safely is all you need. Such courses will provide you with a roadmap of how you can maximize your workplace safety and provide your workers with a safe and healthy workplace.
---
Read Also:
---
Five Most Common Hazards
1. Work at Height
One fact regarding working at height hazards at construction sites is that falls from height are the leading cause of death in the construction industry, accounting for almost 40% of all construction fatalities. This defines how big a hazard working at height could be for workers if proper safety measures are not taken into account.
So, what is the main reason behind these accidents at height? This is mostly due to the increased exposure in the working-at-height industry. Working at height tasks are nearly always performed on every construction site. So, if you work at a construction site, you are more likely to fall from heights, which can be very serious for you.
If major height-related work is not carefully planned, it can be extremely dangerous to perform on construction-related roofs and buildings. Along with the obvious risk of falls from the roof edge, unstable roof parts like roof lights or damaged roof sheets increase the risk of falls through the roof structure.
Always analyze and assess yourself and your surroundings before carrying out work at height. It is important that you are properly trained for such tasks, as it is not something an average worker can do. Take the appropriate education and information through courses such as IOSH Working Safely to learn how you can ensure your well-being while working at heights.
Inspect and test each and every instrument and PPE you use before carrying out work at height. Remember, injuries from heights can be lethal, and the smallest of checks and assurances and definitely save your life.
2.  Falling, Moving Objects
Construction sites are busy places, and there are many tasks going on at a time. This task could either be to demolish or build. Construction sites can get very busy, and each worker needs to be alert about their surroundings and watch out for moving equipment, materials, and vehicles. Considering this fact, it is no surprise that falling and moving objects can be a major threat to workers.
One fact about accidents on the construction site from moving objects is that struck-by accidents are responsible for about 10% of all construction fatalities. This includes incidents where workers are hit by moving vehicles or equipment, falling objects, or flying debris.
It is important that employers properly carry out all the operations within the workplace. Careful planning is needed to lift operations and overhead works and to ensure communication between the various trades on site. Also, employers are responsible for providing their employees with appropriate PPE to help them protect themselves from moving objects.
3.  Electricity
One fact about accidents on the construction site caused by electricity is that electrical hazards are responsible for approximately 8% of all construction fatalities. These hazards include electrocution from contact with live wires, explosions and fires caused by faulty electrical equipment, and electrical burns from arc flashes.
Before starting your work at a construction site, analyze all the electrical sources, and make sure that a qualified and competent electrician only performs all the work regarding electricity.
Make sure that the electrical source is turned off before even working near it. Again a competent person would be required to carry out any work to electrical systems, ensuring that the circuit is no longer live and the work is safe.
4. Collapse
One fact about accidents on construction sites from collapse is that structural collapse accidents are responsible for approximately 5% of all construction fatalities. These accidents can occur for various reasons, such as inadequate building design or construction, poor soil conditions, or natural disasters.
The risk of a building collapsing is highest during demolition or when a building is finished. Any building demolition project, no matter how small, should be meticulously planned by a qualified individual and carried out in a logical order. Any necessary temporary supports are put in place to prevent an unintended collapse of the structure.
Not only permanent structures are prone to collapse. Although scaffold collapses are uncommon, when they do occur, they almost always result in death. Ensure that scaffolding is set up by a qualified crew and is inspected every week or following any incident that could affect its stability, such as severe weather.
5. Handling Loads
Moving materials around the construction site is a standard process. Suppose you are building something or destroying something within a construction area. In that case, you need to move some materials around to get your job done.
One fact about accidents on the construction site from handling loads is that these accidents account for approximately 5% of all construction fatalities. These accidents can occur when workers lift or move heavy loads, such as equipment, building materials, or debris, resulting in strains, sprains, or crush injuries.
Specific measures can help keep the risk from handling loads down. First, avoid manual handling and switch to mechanical methods whenever possible, especially when moving large, heavy loads. Using team lifts to lessen the strain when automated means are impractical. Finally, be aware of your limitations and lift carefully. After all, arrogance precedes a fall, or, in this case, an injury! Get assistance with anything that you are unable to lift safely.
Conclusion
In conclusion, the construction industry poses several safety hazards that can result in accidents, injuries, and fatalities. Employers have a critical role to play in managing these hazards and ensuring the safety of their workers.
By implementing appropriate safety measures and providing workers with the necessary training and equipment, employers can prevent accidents related to falls, struck-by accidents, electrical hazards, collapse, and handling loads. Workers are also responsible for following safety guidelines and procedures to protect themselves and their colleagues.
The construction industry must remain vigilant in identifying and addressing safety hazards to promote a safe and healthy work environment. By prioritizing safety, the construction industry can ensure that workers return home safely to their loved ones at the end of the day.