Among the things that stress you about designing and decorating your living room, arranging furniture seems to be the main one.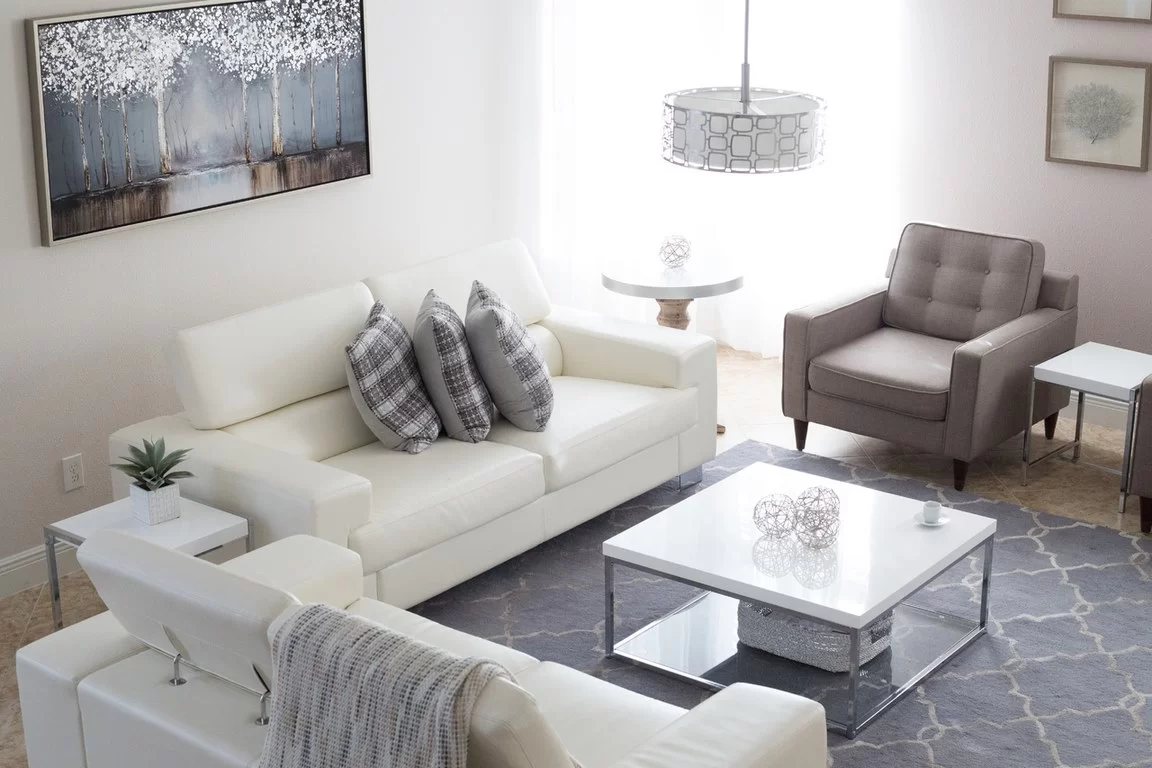 When you want to fill your living room, it is crucial to combine aesthetics and practicality. However, with the help of an interior designer, arranging furniture can be a stress-free task.
Their skills, knowledge, and experience help you get what you want based on what you have. In that case, here are a few tips to help you arrange furniture in the living room.
Find a Focal Point
The first thing if you don't want to have trouble arranging furniture is choosing a focal point. Many people underestimate having a focal point, but the truth is that having a focal point gives you something to center on.
For instance, if you have a TV and a stand, you can make them the focal point and arrange your furniture based on the focal point. Sometimes the room may have a focal point like a fireplace or a window. However, if yours does not, you will need to create it.
Find Balance
Decorating your living room is more than arranging furniture. You ought to consider how you place different items. For instance, you need to consider the size of the pieces and avoid setting the large ones on one side.
Arranging furniture of the same size in one area can make the room feel unsettling, and this is a tip that designers will tell you. If you don't know how to find balance, ask the Main Line interior designer to help you. Make sure you mix the sizes and shapes so your room will look balanced.
---
Read Also:
---
Consider Traffic
When arranging your room, one crucial thing you should not ignore is the traffic. Ensure people will not trip over furniture or have to stand when someone else is passing. So, ensure enough space between the sofa and table or between the chairs. Leave a clear path leading to the exit or another room so that people can pass without difficulty.
Choose a Coffee Table
When choosing a coffee table, we recommend going for a bigger size. A large coffee table is suitable for aesthetics and functionality. It acts as the room's anchor, where people can put their drinks or other things. However, ensure an arm-length distance between the table and the sofa.
Don't Push Furniture to the Wall
Regardless of the size of the room, don't push your furniture to the wall. However, the size of the room will dictate the space between the pieces and the wall.
Even with a small space, give your furniture enough room to breathe. Actually, leaving some space between the components and the wall can make your room look bigger.
Choose Your Rugs Wisely
Choosing rugs is one major problem many homeowners have when arranging their rooms. If you use a large carpet, ensure you leave some areas exposed at the edges. If you are going for area rugs, ensure they are big enough for the furniture. At least ensure the furniture's front legs are resting on the same carpet.
Conclusion
When arranging furniture and other accessories, planning is crucial. You can also use an interior designer if you don't want to work with guesswork.