Window treatments have a crucial role to play in your living space's aesthetics and functionality. Among the myriad options available, honeycomb shades have gained immense popularity for their blend of style, energy efficiency, and versatility.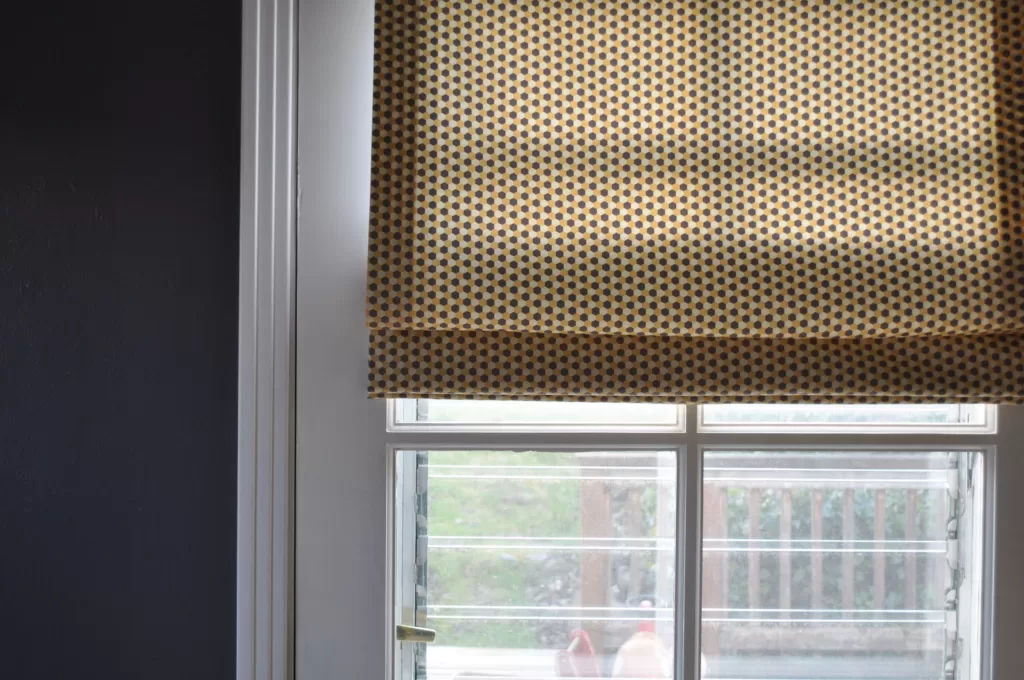 If you're considering transforming your space, this article will be of immense help to you as it explores the various honeycomb shades by Hunter Douglas or similarly reliable retailers and discovers how they can revolutionize your home.
The Aesthetics of Honeycomb Shades
Elegance Meets Versatility
Honeycomb shades, or cellular shades, are a versatile window treatment option that can effortlessly elevate the aesthetic appeal of any room. They are available in a wide range of colors, patterns, and opacities, making it easy to find your preferred decor style. Whether you choose a minimalist, modern look or a cozy, traditional ambiance, honeycomb shades can seamlessly integrate into your design vision.
The unique honeycomb structure of these shades creates a visually appealing, textured look at your windows. This distinctive design not only adds a touch of sophistication but also enhances the overall coziness of your space. The soft, filtered light that honeycomb shades allow contributes to a warm and inviting atmosphere, making them ideal for choice for living rooms, bedrooms, and dining areas.
The Science of Energy Efficiency
Savings Through Insulation
One of the standout features of honeycomb shades is their remarkable energy efficiency. The hexagonal cells, with their unique shape, create a built-in insulating barrier that traps air between the window and your home's interior. This natural insulation effectively moderates temperature, keeping your space cool during summer and warm in the winter. Consequently, you can experience year-round energy savings.
Further, the energy efficiency of honeycomb shades contributes to a more sustainable lifestyle by reducing your carbon footprint. Reducing the usage of heating and cooling energy not only leads to savings on utility bills but also contributes to the conservation of valuable resources and reducing greenhouse gas emissions.
---
Read Also :
---
Privacy and Light Control
Tailored Ambiance
Another advantage of honeycomb shades is their exceptional control over privacy and light. You can choose from various opacity levels, ranging from sheer to blackout. This allows you to customize the ambiance of each room in your home.
In bedrooms, for instance, you can opt for blackout honeycomb shades to create a pitch-dark environment, perfect for a good night's sleep. In contrast, sheer or semi-sheer options are ideal for living rooms, where you might want to enjoy natural light while maintaining privacy.
Durability and Maintenance
Investment-Worthy Quality
Investing in window treatments is a decision that should pay off in the long run, and honeycomb shades do not disappoint when it comes to durability. These shades are constructed using high-quality materials that tolerate daily wear and tear. These cells exhibit exceptional resistance against fading, warping, and sagging, guaranteeing their pristine appearance for many years.
Maintenance is also a breeze with honeycomb shades. Regular dusting or gentle vacuuming with a brush attachment is usually all that's required to keep them looking fresh. The ease of maintenance is especially appealing for busy households where time is a precious commodity.
Child and Pet Safety
Peace of Mind at Home
For families with young children or pets, safety is a top priority. Honeycomb shades have various child and pet-safe features, such as cordless or motorized options. These design elements eliminate the risk of cords becoming entangled or posing a choking hazard, providing parents and pet owners peace of mind.
The cordless and motorized systems offer convenience and ease of use. With a simple push of a button or pull of a handle, you can adjust your shades effortlessly, making them a practical choice for households of all kinds.
Customization and Personalization
Tailored to Your Tastes
No two homes are the same, and neither are their window treatment needs. Honeycomb shades can be fully customized to meet your specific requirements. From choosing the right color and opacity to selecting the operating mechanism that suits your lifestyle, the options are virtually limitless.
Many manufacturers also offer the option to add unique features like motorization, smart home integration, and even custom prints or patterns. This level of customization ensures that your honeycomb shades are not just functional but also a reflection of your
Style and Preferences
The Budget-Friendly Choice
Contrary to the belief that high-quality window treatments come with a hefty price tag, honeycomb shades offer excellent value for your investment. They provide an array of benefits, from energy savings to enhanced aesthetics, at a reasonable cost. In the long run, the energy efficiency of honeycomb shades can even contribute to further savings on your utility bills, making them a financially savvy choice.
Furthermore, the durability of honeycomb shades means that you won't need to replace them frequently, saving you money over time. Their timeless design also ensures that they won't go out of style, making them a sustainable choice for your home.
Finding Your Perfect Honeycomb Shades
Expert Guidance and Selection
As you embark on your journey to transform your space with honeycomb shades, it's essential to seek expert guidance and selection. Consult with a reputable window treatment specialist who can assess your needs, provide recommendations, and assist with customization options.
Consider the various factors, such as room usage, insulation needs, and design preferences, to ensure that your honeycomb shades are a perfect fit for your space. With the right guidance and selection, you can confidently transform your home into a more elegant, energy-efficient, and comfortable haven.
Whether you're looking to refresh the ambiance of your living room, create a peaceful oasis in your bedroom, or increase the energy efficiency of your home, honeycomb shades by Hunter Douglas or similar online retailers have you covered? With various customization options and a budget-friendly price point, these shades are a transformative addition to any space. Their ability to enhance privacy, control light, and contribute to energy savings makes them a wise investment for any homeowner.