If you have just moved into a new home or just want to freshen things up there are some simple but effective ways to give any room in your house an instant makeover with stunning results.
Here are some top tips that could give your home the wow factor you are looking for.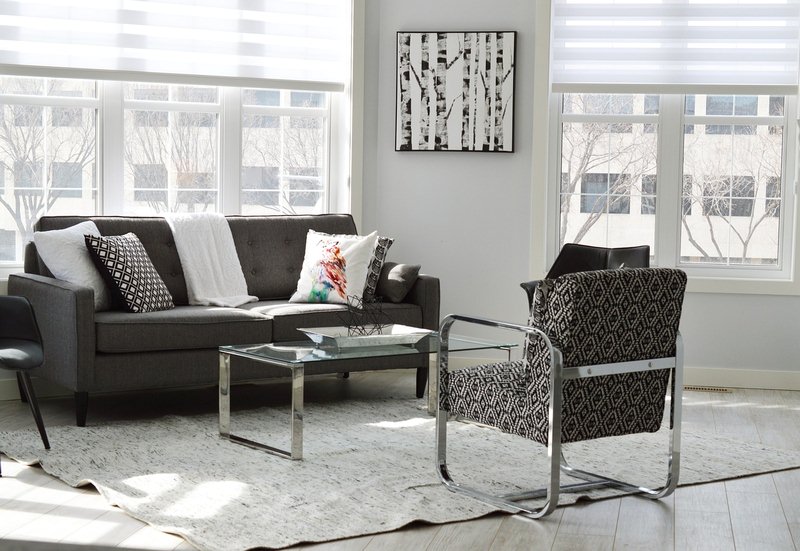 Transform Any Room in Your House Into Somewhere Beautiful
---
Read Also:
---
Create a Feeling of Space
Some rooms in your home might not be as big as you would like but there are some neat interior design tricks you can utilize to create the impression that your room is larger than it actually is.
If you paint the walls in a small room using softer and lighter colors it should have the effect of making space seem bigger.
Clever use of mirrors can also create the illusion of space and this idea works well when you use any natural light coming in to reflect off the mirror.
Create a Focal Point in the Room
Another classic design trick that is well worth following involves creating a focal point in the room that becomes the star attraction.
Using fine art printing, for example, should create a talking point when people step into the room and it often helps generate an overall favorable impression, making it look like you have had a fancy makeover without changing that much at all.
Try Using a Mixture of Old and New
Most of us have to stick to a budget when remodeling and doing a makeover which means that you can't always do everything you want to a particular room in your home.
A good way to stretch that budget and still achieve amazing results is to a bit of a mix and match approach.
The way you can do this is to search out a couple of expensive items that are going to stand out in the room and sit alongside less expensive pieces.
For instance, you might decide to splash out on a fancy couch that you love which will look great and detract from any shortcuts you might have made elsewhere to stay within budget.
Use Lighting Effectively
There is little doubt that how you use your lighting options in your home will have a big impact on how each room looks and feels.
Using table lamps and wall lights will add extra lighting options in your room and can easily add a more sophisticated feel without spending too much money.
An Inexpensive Accessory
If you looking for a cost-effective way to accessorize and transform your home in an instant the answer is to go green.
Adding plants to your living space is a real no-brainer design trick as they don't cost a lot of money but instantly add color and texture to any room.
Add in the benefit of enjoying cleaner air and better humidity and you will soon appreciate why the use of plants is an excellent makeover solution.
Transforming a room in your home doesn't have to be a real challenge or particularly expensive, as long as you take note of a few proven makeover strategies and use them to make a noticeable difference to your living space.