Moving into a new place is filled with excitement with many activities involved. However, overlooking some essential factors might ruin your excitement and joy afterward.
Various things demand attention when moving into a new home but lock change is a top priority. Taking care of this saves you from future financial and emotional damage.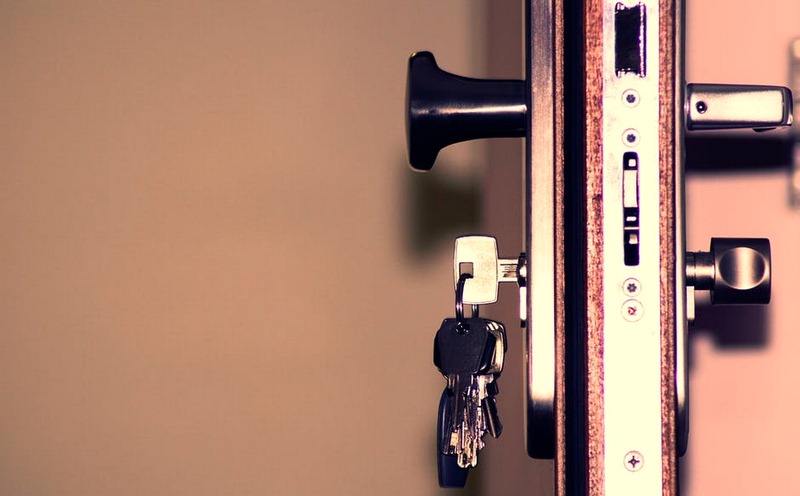 4 Risks Avoided By a Lock Change on New Property
The following are the 4 risks avoided by a lock change on a new property.
---
Read Also:
---
The previous Occupant Having a Duplicate
It's impossible to rule out the possibility that the previous occupant might keep a duplicate key. When vacating a home, an occupant must handover all keys but some people might keep a duplicate. This put the new occupant at a huge risk just in case the former occupant decides to pass by unannounced.
The person might go away with some of your prized valuables. Avoiding this risk requires changing all locks before moving in.
Compromised Lock Security
Moving into a new home is a perfect opportunity to change the locks to improve overall security. Lock technology is advancing every day. So, it's highly recommended to upgrade the locks to stronger options. Neglecting this makes you miss an opportunity to ensure that your assets and family is secure from theft.
A good idea is to include lock change in your moving-in budget and knowing a professional locksmith who can do the job.
Old Locks are Prone to Failures
Locks are some of the highly neglected features in a home. When moving into a new home, the chances are high that the locks were installed many years back. Old locks are easily susceptible to malfunctioning sooner than later. This puts your home at risk during a robbery attack.
Additionally, malfunctioning locks put you at risk of a lockout when you least expected. To lessen chances of these requires calling a professional Edmond locksmith to replace all the locks before you move in.
Invalidation of Insurance Claims
Receiving keys to your newly purchased home is a wonderful and exciting moment. However, keep the excitement at bay and think about the locks for insurance purpose. There's no way to be sure that no one else has a copy of the key to your new house. Be wary of a former occupant accessing your home and helping themselves to your valuables.
Perhaps it can be an old handyman with a spare key as well. Well, this is likely to invalidate your insulation compensation claims.
It's very hard to convince insurance companies that you've been robbed without solid evidence of forced entry. They usually put it on you for failing to reinforce your locks before moving in. Changing the locks is a sure way to know that no one has a duplicate key to your property.
This eliminates changes of anyone gaining entry into your home without force. Reinforced locks validate insurance claims and carry a lower premium.
Bottom
Purchasing own property or moving into a new place is very exciting. However, the security of the property is a huge concern. Ensure to call a locksmith to change all the locks as a security measure to rule out the possibility of unauthorized entry into your home.
---
Author Bio
James Dean is a content handler and blogger who loves to write on the quality of topics like commercial and residential, Home improvement recycling for their readers and followers. Dean has a fantastic ability to make the most complex subject matter easy to understand. Find him on @twitter.