Georgian or Victorian sash windows are a period feature that can add style and charm to older properties.
I say 'can', because quite often when you move into either a Georgian or Victorian property, the state of the windows might be the first thing you want to attend to. After all, these properties are now over one hundred years old, and that is a long time to be facing the elements of wind, rain and general wear and tear.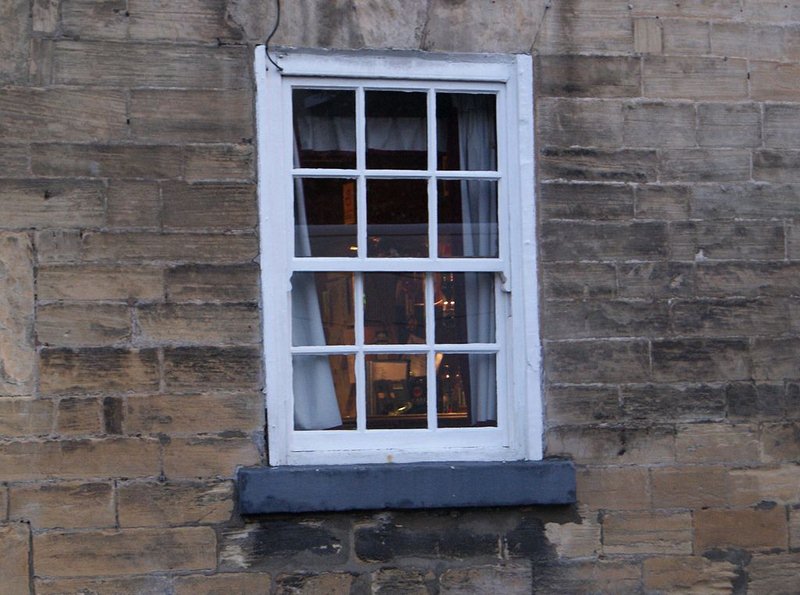 Perhaps you look at your sash windows with fondness but a sense of realisation – you love them but they look so bad it seems as though they will have to go. And not only that, but the house is cold because old sash windows were never double-glazed.
---
Read Also:
---
What Do The Builders Say?
I would just like it to be known that I am not a builder, yet I have asked this question to many a builder that has arrived at my home to undertake unrelated tasks. A conversation starts up, and I pop the question – 'Should I keep these old windows or get rid of them?' So far, the answer has been unanimous.
'Keep them,' they all say. The thinking behind opinion seems to be that original features are usually best – and selling point that can attract future buyers.
There is no doubt about it, both the Victorians and the Georgians built good quality houses. Better than the houses we build today. Builders then put time and effort into good quality, aesthetically pleasing housing. One builder I met said he would never buy a property less than 15 – 20 years old.
Old houses are built to last, and will probably be standing longer than all these new ones. But what about the windows?
Repairing Sash Windows
Well, no matter what is wrong with your old sash windows, chances are the problem can be sorted. The sash window in our master bedroom never worked from the moment we moved into our Victorian terrace. It seemed as though everything was wrong with it.
Firstly, it didn't open properly (well, actually it did open, but we had a choice – open it about two centimetres or two foot, there was no in-between. Try a happy medium, and it would just carry on sliding down.)
Secondly, it was very cold and rattly. Whenever a lorry or some other heavy goods vehicle dared to come within a hundred metres, it suddenly sounded as though there was a mini earthquake in the room. Thirdly, the wood was rotten.
Fixing These Problems
More expert advice, from more than one person in the industry, taught us that, in fact, none of these problems was difficult to fix.
The window sliding too far down was a problem with the weights, because all original sash windows have iron weights inside the sash boxes.
Problems occur when the weights become out of alignment for whatever reason (often due to even the thinnest layer of paint), but this is something that is easily rectified by the right person – in fact, following renovation, the window in our master bedroom now lies exactly where we put it, without any extra movement.
True double glazing cannot be added to original sash windows because of the way they are made (only secondary double glazing is possible, which is rather less attractive and convenient). However, sash windows can be fitted with draught brushes, around the edges, which can keep warm air in and cold air out. We had this added to our window and now there is no rattling whatsoever.
The room is also much less draughty, though I would like to be honest and say that it probably isn't as warm as modern double glazing. However, the cost of the renovation was considerably less than a new window of any style, and when you consider replacing with a modern sash window, then only around a quarter of the price.
I also found out that my 'rotten' window was not actually rotten after all. The apparent 'poor' condition was only a surface problem – underneath the layers of peeling paint and minor defect, the wood was still as hard as nails.
As someone explained to me, the Georgians and Victorians used seasoned pine, which is something that is not used today. Seasoned pine means that the wood was cut and left to season for so long that it became very hard and durable.
These days, we use our pine very quickly so that it is soft and nowhere near as tough. That is the main reason why period sash windows are still going strong, while windows made from softwood nowadays do not last for many years before they need replacing again.
Sash window restoration may always include the replacement of the old sash cord.
Further Points to Consider
If you choose to keep your old sash windows, bear in mind that the frames will need painting from time to time to protect them and keep them looking good.
Old sash windows are sometimes screwed shut when you move into an old property – investigation will probably find that this is either due to the weights being missing, the sash cord broken or absent, or for security reasons – the bolts on old sash windows were not great, but you can purchase new window locks to rectify this problem.
Listed Buildings
If you live in a listed building, it may not be possible to replace your sash windows, or even if it is, you will probably not have full freedom of choice when it comes to choosing new ones.
Replacing Sash Windows
We chose to restore our old sash windows, but many people prefer to replace them for modern double glazing. With new windows, you have the definite benefit of saving energy and keeping more warmth inside your home. If you do choose to replace your windows, think carefully about the type of windows you want to go for.
Some styles of the window will take away the charm and appeal of a period house. If you decide to purchase replacement windows, then try to choose a style which is as close to the old sash windows as possible.
You can buy windows that open halfway down, with a bar across the centre – this will give the impression of the old sash style, though, in my opinion, you can certainly still tell the difference. Of course, the difference is even more apparent when the window is open – it really all depends on how much you want to keep the appearance of your house in keeping with its history.
Modern sash windows are most definitely the most appealing option – you can purchase these in hardwood or UPVC. They come complete with secure locking components (old sash windows are actually easier to break into than more modern ones), they are double glazed, and they do look attractive.
However, the downside is the price – new sash windows are expensive and will quite likely set you back twice the amount of a more modest replacement. We did consider this option but decided it was too expensive for our humble abode.
Get Several Quotes
Whether you decide to restore or replace your old sash windows, you should obtain several quotes for the work to be undertaken. From my own experience in all matters to do with houses, I have found costs can vary quite considerably for exactly the same work. (Though the cheapest is not necessarily the best.)
Replacement windows should come with a guarantee, and so should any work carried out on old period windows. The repair work completed on our old sash windows was all guaranteed so that any future problems with the weights, sash cords or whatever will be rectified without cost.
It is important to verify guarantee of the work for your own peace of mind (I was once conned by a cowboy plasterer, so I know how it feels to have to fork out twice for the same work! But I was new to the world of property then, and far less naive now. Get all quotes and guarantees in writing before the work commences – quotes should display the name and address of the company, as well as the VAT no.