In case you are moving into your new apartment or purchasing a new property, perhaps the biggest excitement going through your mind right now is regarding the interior and exterior decoration of the place.
The best part about remodeling your place is that it provides you with the opportunity to make it your own initiative and customize the property with your own choice of paint, artwork, and furniture. However, thinking about the new inclusions to your home décor is not easy as it can force you to spend a good fortune.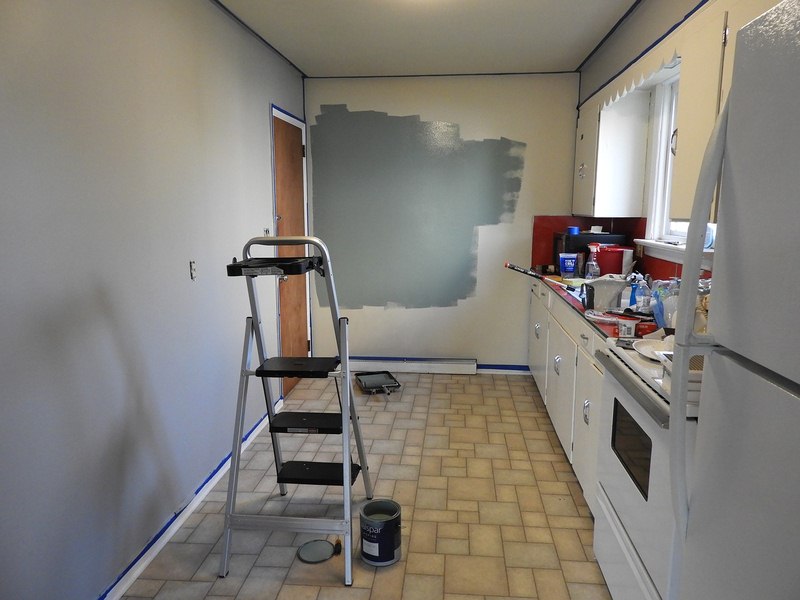 According to forbes.com, the average homeowner spends around half a grand behind apartment furniture and the numbers can go out of reach if you are someone who already is dealing situations like student loan debt. Nonetheless, there is no point in being disheartened knowing that your budget is a tight one, as you can still find many creative ways to make your property look amazing.
Remodel Your Property Without Going Into Debt
With that being said, here are some of the tips that you can follow to furnish your space while running on a low budget and without acquiring a debt:
---
Read Also:
---
Fix Your Objectives
Debt-free housing and home décor requires you to create a budget and gather money simultaneously. However, the task can become forever going if you are not clear of your goals to measure the development against. Evaluate how much you need to accomplish your home décor project while keeping your existing debt payments aside.
Another great way to completely focus on your home remodeling project is by clearing off your debts for which you can connect with reputable national debt relief companies. Besides, set your goals and start making adjustments accordingly to eliminate high-end finishes.
Get Thrifty With Furniture
When it comes to sketching out your financial budget to withstand the upcoming home décor project, the first and the foremost thing that you need to take into consideration is furniture. The fabric upholstery with the tufted backrest might seem to match your dream interior setting, but it definitely does not come for cheap.
In order to adorn your home setting with some quality pieces of furniture while keeping the expenses in check, it is critically important to be smart and thrifty. For instance, talk to your relatives and see if they can spare some of their old pieces of furniture or not. Apart from that, list a chart defining the key pieces of furniture that will actually spruce your home décor ensemble and overall lounging experience.
Some of the few essential pieces of furniture that you should get thrifty with and find exciting deals at multiple locations include:
Bed
Couch
Chairs
Bookcase
Nightstands
Lamps
Look for Freebie Appliances
Decking your space with the much-needed home appliances is the key to ensure that you have everything in hand to cook with enhanced efficiency and productivity. It is always great to pay attention to all the important tools that will make your job better and streamlined.
With a new home décor project in front of you, there is a great opportunity for you to equipping your place with glazing silverware and plates for dining. Besides, you will need the essentials for increasing your cooking efficiencies such as blender, processor and tea kettle. Buying these items in a traditional fashion can seriously hurt your financial reserves and can cross your budget.
To avoid such kind of horrid circumstances, you must embrace the power of the Internet and seek freebies on social media channels such as Facebook. You can great deals on common home appliances such as microwave and refrigerator to ensure that you are on a good start at having your new property greatly furnished.
Introduce Decorative Ornaments
If there is something that really adds life to an area, it is the quirky decorative pieces that are sprucely crafted to make even the most compact spaces look beautiful. Regardless of you proceeding with your décor campaign on a tight budget, you can easily manage to find cost-effective items and tune up the background of your home space.
From adding personal pictures snuggled in a sturdy frame to hanging pieces of wall art, you can do a lot with style even while running on a restricted budget. Other decorative pieces which you can easily get at cheap prices online that will serve as a quirky display item includes posters, candle holders, lanterns, artificial flower, wall clock, and wall decals.
Buy Multi-functional Furniture
Perhaps one of the greatest ways to ensure furnishing your new home space on a small budget is by smartly shopping for items that are designed with multipurpose attributes. One such smart buy can be multi-functional pieces of furniture such as study table and coffee table with cabinets that are profoundly sized to render both functional and storage facilities. It can help you in saving extra costs on purchasing shelves and wall cabinets while rendering effective storage solutions.
Invest in Accessories
Accessories form an integral part of your home décor and they are something that every homeowner wants to have in their respective properties. The biggest reason behind investing is smart accessories as they transform your home space brilliantly without costing you much. Look out for cushions and carpets especially the coordinating pieces that will help in enlivening your overall living space décor and make your area sophisticated and elegant in appearance.
Seek Reusable Art
Another great way of spicing up your home décor especially the walls in a cost-effective manner is to look out for discounted and reusable pieces of art. You can shop online and use the versatile social media platforms to meet sellers who are dealing with such items. Hanging some of the vintage pieces at an affordable price can be great for both your finance and overall home décor.
Watch Out for the Essentials
While moving into a new place it is important to cover your space with all the essentials such as paper towels, toilet paper, laundry bags, and laundry soap and so on. It provides you with an exceptional freedom to have everything in reach.
Concluding Thoughts
These are the smart moves that you can apply while renovating your home project in order to have your friends come over and compliment you for your taste preferences. Stick to these fundamentals and ensure a budget-friendly home decorating experience.