Renovating a bathroom is one of the more expensive things to do. With good decoration, you can make your bathroom look much livelier.
Most of us leave bathrooms as is but having a beautiful bathroom creates a presumption in others that you have an expensive apartment. Having marbled title to acquiring a lust-worthy tub, the options of decorating a bathroom are many.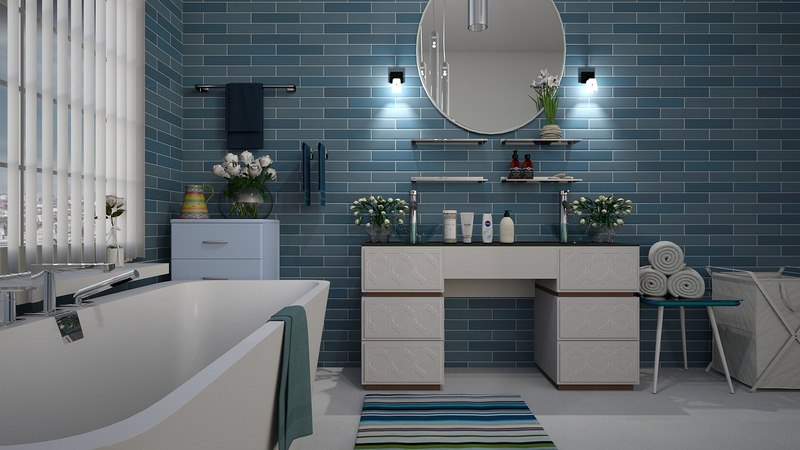 Here are the options to keep in mind while decorating a bathroom:
---
Read Also:
---
Air Purifying Plant
Make your bathroom feel extra fresh with an indoor mini plant. You can opt for an air-purifying plant that lives well in humidity.
A Place to Perch
Almost all high-end bathrooms are equipped with a seating of some sort-be it a normal stool, a tufted ottoman or a garden stool.
The appearance of raw wood and soft upholstery adds extra layers of beauty and aesthetics to the bathroom.
Replace the Bath mat
A dirty bath mat is a good way to make your bathroom horrible so make sure to swap out the mat with a fresh-looking mat that complements the look of the bathroom.
The fanciest bathrooms around the world take extra steps in replacing terry mats with Persian rugs and Turkish rugs. Having a good pattern in the bathroom mat adds a layer of an artistic element to your bathroom.
These kinds of rugs do cost a little extra money but the bathroom space isn't usually that big to cause you any bankruptcy owning a decent rug.
Hang a Flair Mirror
It's unfortunate to see how many people settle for contractor-grade mirrors. Picking a mirror with some personality will make your bathroom look totally different to you and to an outsider.
Look for interesting shapes that will fit in your bathroom and use less space if possible. That's the thing with good mirrors of taste as they complement your bathroom space instead of occupying them.
Trying Inputting a Monogram
A monogram is a classic sign that is present in every fancy bathroom. Bath towels with monograms are a no-brainer.
You can put them in the hand towels, tissue boxes powder room and chairs. It adds practicality to your choice.
Get Quality Bath and Hand Towels
Having good towels for your bathroom is a must when trying to make your bathroom look top-notch.
Make sure you get quality towels that look good and when it comes to bath towels get the heavier ones.
Hand towels can be a little lighter but choosing the right fabric is important. Try to stay away from the generic cheap towels. You can look into a towel reviewer for tips on how to pick the right towels.