Living in Idaho means that you can enjoy all the natural beauty found within the great state. Its economy and conditions have led to many people living there part-time or even full-time.
The rich wildlife of the area and the recreational facilities in Idaho are also why people are willing to pay top dollar to obtain property there.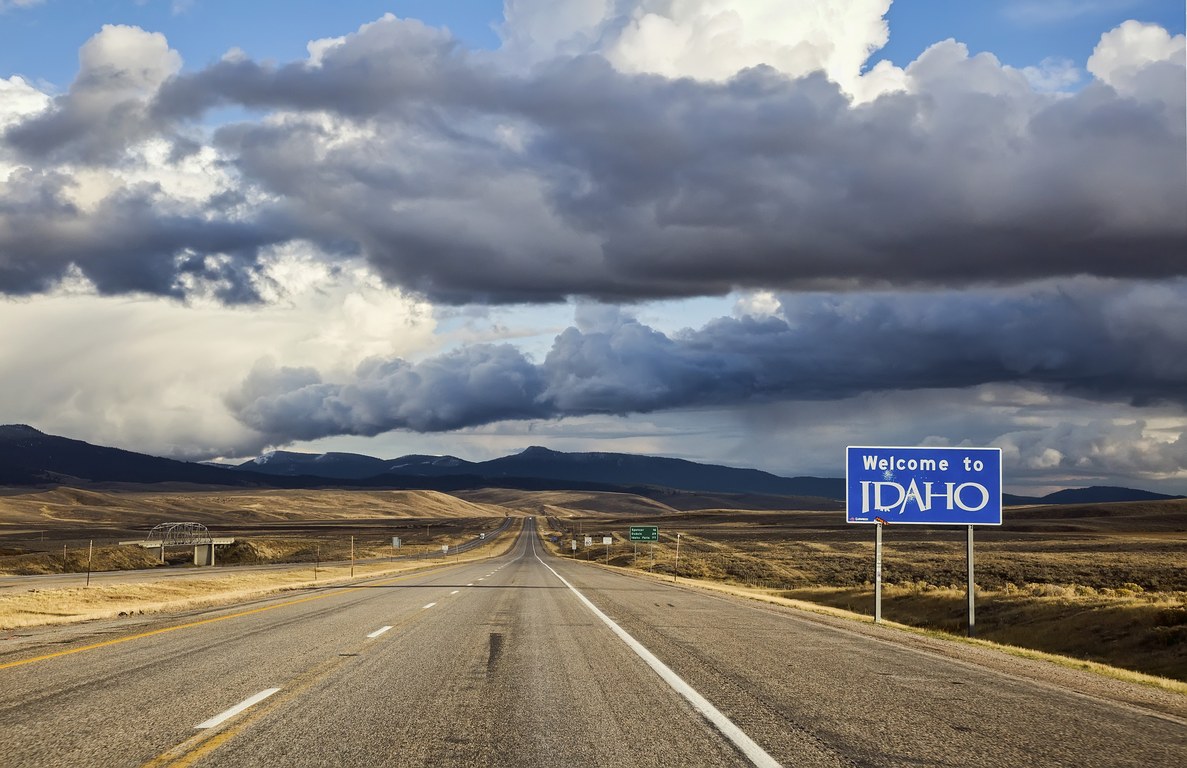 As far as living is concerned, most cities in Idaho have reasonable housing prices. They aren't too expensive, but they aren't so low-priced either that people can't afford to live there.
Like everywhere else, there's always room for growth and development. If you want to learn more about your options, consider contacting Idaho real estate services like Teton Valley Realty.
Why are People Moving to Idaho?
Aside from those stated above, the following are some of the reasons people choose to move to this state that's full of mountains, deserts, valleys, and beautiful people:
Business Opportunities
Idaho is also known as the "potato state" because it grows more potatoes compared to any other state in the U.S. However, the state is also famous for its barrel cheese and quality papers.
Idaho's science and technology sector is highly developed and helps produce these goods and many others at cheaper costs. It's no wonder the state has an ample number of small to medium-sized businesses operating in the Idaho area divided across categories.
People, especially entrepreneurs, are moving to the state to build a business around Idaho's thriving industries, including electronics and computer retail, chemical production, lumber and wood products, potato farming, food processing, and paper production.
These are only but few of Idaho's many business opportunities.
Available Recreation and Scenery
People love being in the great outdoors, and the weather in Idaho is perfect for it as it gives them a chance to get away from their routine. Idaho has some of the best fishing, hiking, and hunting places in the country. You can hike in places like the South Bitch Creek Canyon and Mount Borah.
The state also has a lot of getaway places like national and state parks. Idaho Falls, in particular, is an excellent destination for outdoor activities. When it's snowing, you can ski hills and snowmobile trails, making it the right spot for winter sports as well.
Cost of Living
The cost of living in Idaho is cheaper compared to other states. It's 7.8 percent lower compared to the national average.
The people also enjoy the smallest tax burdens across the country, with only 29.6 percent below the national average, and it's considered the lowest among the western states. The average summer electric bill is only about USD$10.39 per kWh.
However, the transportation cost is a bit more expensive compared to the national average. This is because the state offers many scenic views that numerous tourists from around the country want to see.
Jobs
Since Idaho has a lot of business potential, the need for employees is constant. This is why many people find employment easily within the state.
The highest paid jobs are in the medical industry. The state also offers specialized jobs in agriculture and conservation because of its vast tracts of land and fields.
Safety and Security
Many people move to the state because of its reputation in terms of safety and security. Idaho is considered among the top 10 safest states to live in.
It has a crime rate that is 25 percent lower compared to the national average. Although the cities are not immune to crime, each of them has an active police department.
Where are the Best Places to Live in Idaho?
If you want to live in a quiet, relaxing environment, you don't have to look any further than Idaho.
You can choose from small cities like Twin Falls, which is right off Salmon Creek Valley, to larger towns like Ketchum, where you can experience a thriving business community and a warm, inviting climate.
There are also beautiful mountain ranges and a vast, untamed wilderness to enjoy for years to come.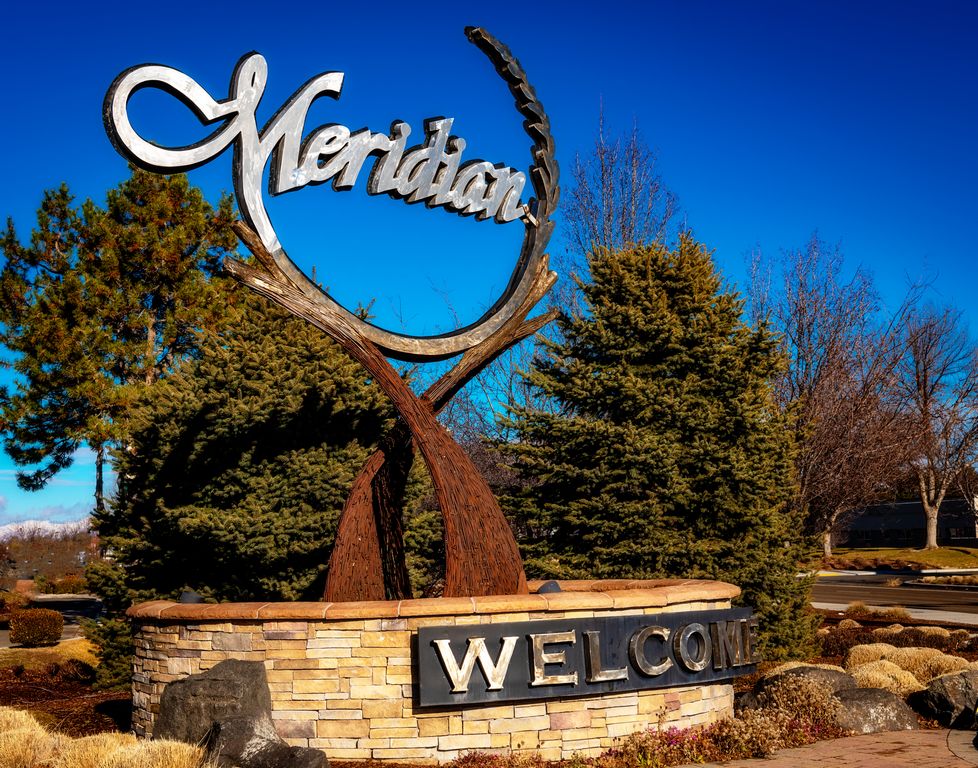 1. Meridian, Idaho
Meridian, Idaho, offers many activities for families and people of all ages, providing entertainment and recreation for visitors all year-round.
Located in Idaho's gorgeous mountains, residents enjoy beautiful mountain views and spectacular places for golfing, fishing and hunting, hiking, bicycling, and bird watching.
As of late, the annual census of Meridian pegs its population at 75,909, making it the third-most populated city in Idaho and just the second-largest city in Idaho overall.
Today, Meridian is considered the fastest-growing city in the state and is ranked among the best to live in. The average household income is about USD$63,757.
2. Sugar City, Idaho
Sugar City, Idaho, is located in Idaho's northwest corner in the far north-central area of Idaho. The city contains a small community of only 1,300 people.
It has excellent-quality but affordable real estate. The average home value is below the national average at USD$168,300.
Because it's a small community, crime rates are relatively lower compared to other Idaho cities. It also has a choice of schools that make it a perfect place to raise a family.
3. Boise, Idaho
Boise is a beautiful city that has gorgeous scenery and is a great place to work in because there's always something available.
Boise is the largest city in the state, and it's home to 205,671 residents. The city offers a vast selection of amenities like restaurants, shopping centers, and recreational facilities. It also provides nice summer weather with a temperature of 73 degrees during the hot season.
4. Lewiston, Idaho
Lewiston, Idaho, offers many beautiful settings for any business or leisure activity you may wish to engage in. There are plenty of markets where you can buy fresh, locally produced foods and other goods.
If you're not fond of cooking, you might enjoy having some great meals in one of the many restaurants in town.
The city has more than 31,000 residents. It hosts the annual Dogwood Festival that highlights the town's beautiful dogwood trees. It also offers good colleges like the Lewis-Clark State College.
5. Eagle, Idaho
Eagle is a reasonably sized city with a total of 21,000 residents. It's a small and happy community located on Highway 44. It has high-performing schools, as well as a reasonable cost of living.
The city has an easy commute route to Boise City. Homes in the town are also affordable. For about USD$274,000, you can already have a three-bedroom, three-bathroom family home near the great outdoors.
6. Garden City, Idaho
Garden City has a smaller community compared to Eagle, with only 11,000 residents. Although the amenities are fewer, it still offers several art stores, delicious food, and many places to relax.
The city's quality of life is relatively average despite the crime rate because it has an active police force that works hard to keep the city safe.
7. Twin Falls, Idaho
Twin Falls is home to about 44,000 people, and it's the right place for thrill-seekers. Twin Falls is home to many famous attractions that draw large crowds every day.
For visitors who want to experience the thrill of being near wild animals, hiking in the wilderness of Twin Falls will provide that experience.
8. Ketchum, Idaho
Ketchum, Idaho, is a beautiful mountain community located in Blaine County, Idaho. The area is adjacent to Sun Valley, and the organizations share many amenities and services with the city.
It's beneath Bald Mountain, which is famous for being a ski area. You can also do a lot of things like fishing, hiking, and playing sports like tennis. Ketchum also has some art galleries and shopping centers.
9. Pocatello, Idaho
Pocatello was founded in 1889 and was referred to as "The Gateway to the Northwest." The locals called it "Gate City," something that's still heard at present.
It's an apt name because Pocatello was actually founded as a junction point that brought settlers and gold miners to opportunities in Idaho, California, and Oregon. Those who travel the Oregon trail pass through the Portneuf Gap, located just off Pocatello.
Pocatello turned into a trade center community and a transportation junction after the railroad, as well as stage and freight lines, soon followed.
Pocatello also boasts of rolling hills and green areas and offers several hiking trails like City Creek trails. The path that the City Creek Canyon offers to hikers and mountain bikers is a 5.8-mile paved maintenance road.
It also has more challenging trails for hikers like East Fork of Mink Creek and Scout mountain, which is a 13.1-mile out and back course that features beautiful wildflowers.
You can pay USD$70,000 for a three-bedroom fixer-upper when it comes to real estate, while the median home value is about USD$133,000.
10. Idaho Falls
Idaho Falls is a lovely little town on the beautiful Snake River. It sits proudly beside the Greenbelt, which meanders its way through the mountains of Idaho. Sitting comfortably beside the Snake River itself, the Greenbelt has a network of trails leading to various parks, as well as a magnificent waterfall.
The area has a total population of 56,000, and it has an excellent employment rate, wherein only 7 percent are unemployed. Aside from the parks and hiking trails, the city has a zoo and fishing sites where you can enjoy nature.
Summary
Idaho is a northwest U.S. state identified by broad, flat stretches of wildland and spectacular mountains. Boise, the largest city, has a beautiful downtown green area complete with a significant zoo, museum, and rose garden.
Some cities in Idaho are unique in their culture, way of life, and weather conditions. There are cities like Ketchum and Lewiston that attract people from all over the United States because of their scenery and amenities.
Overall, Idaho is a great state to live in, whether you're looking for small towns with a tight-knit community or large cities where you can explore urban and natural views simultaneously.