Vinyl flooring is everywhere in homes these days, with good reason.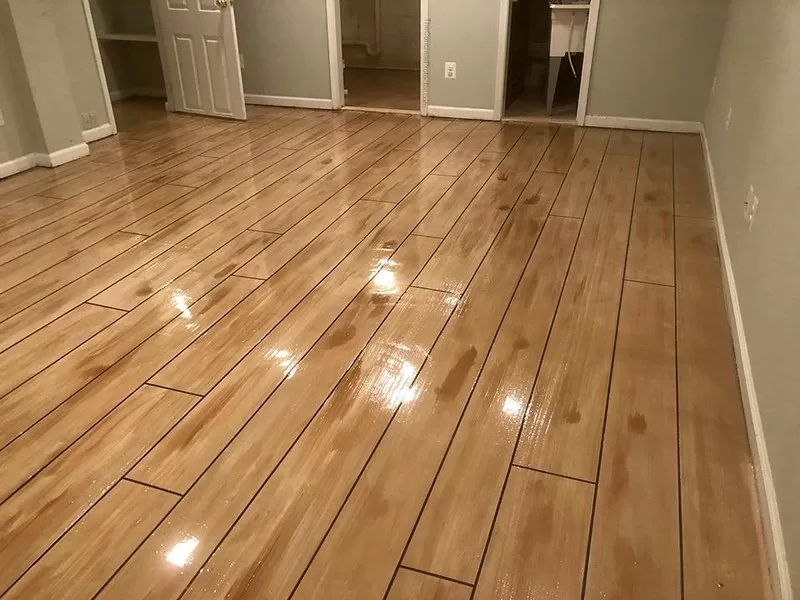 No matter what kind of subfloor you have, vinyl will hold up to hundred pounds. As a low-maintenance option, vinyl will look great while saving you time in cleaning and home maintenance.
Are you looking to move into a new home with vinyl floors, or have you just installed a new one? Here are some tips on how to keep your vinyl plank flooring looking great for years.
Read on!
1. Select the Right Cleaning Products
Selecting the right cleaning products is essential to maintain vinyl plank flooring. Too often, people go for the cheapest option, which may not be the best. Always avoid any products that contain oils, waxes, ammonia, and bleach. These will leave behind residue and damage the floor.
Some of the best products to use are mild detergents and pH-neutral products. Avoid using harsh scrubbing materials and use a damp mop and microfiber cloths to pick up dirt and debris.
2. Use Furniture Pads
Furniture pads are an essential tool to ensure your luxury vinyl plank flooring remains in pristine condition. Use furniture pads to protect your floors from scratches and give support when moving heavy furniture.
Alternatively, you can use felt furniture pads, which act as a buffer between the furniture and the floor, helping to keep scuff marks at bay. With regular use, you should check the furniture pads for any signs of wear and tear and replace them as necessary.
---
Read Also:
---
3. Avoid Direct Sunlight
To keep vinyl flooring looking like new, one of the most important tips and tricks to remember is to avoid direct sunlight. This is because direct sunlight can cause fading on the vinyl plank, and it can also lead to cracking and warping due to the heat.
To keep the floor in the best condition possible, it's best to keep window coverings like blinds or curtains on the windows to minimize the amount of direct sunlight that enters the room and ensure the floors stay in good condition.
4. Use Rugs and Mats
One of the best tips and tricks for maintaining vinyl plank flooring is to use rugs and mats in high-traffic areas. Rugs and mats help protect the vinyl plank flooring from dirt, grime, sand, and other items that can cause damage or scratching.
They also absorb any liquid spills that might occur while adding a layer of protection between the foot and the flooring itself. When choosing mats and rugs, look for those that have slip-resistant backing, as well as ones that are designed for the type of vinyl plank flooring you have installed.
5. Hire Professionals
If you decide to hire professionals to maintain your vinyl plank flooring, there are a few tips and tricks to keep in mind. Research potential professionals to find the right fit for your home. Make sure to inquire about their experience servicing vinyl floors, their rates, and any cleaning products or polishes they use.
Follow These Tricks for Maintaining Vinyl Plank Flooring
Overall, properly maintaining your vinyl plank flooring is essential to ensure it is kept in good condition. With a proper cleaning routine, avoidance of damage, and simple repairs, however, your vinyl plank flooring can be kept looking great and last for years.
In addition, it's essential to refer to your manufacturer's instructions to ensure your flooring is properly maintained. Try these tips and tricks to keep your floors looking good! For more informative topics, check out the rest of our site.