Your floors get subjected to a lot of abuse. From muddy shoes and pet claws to heavy furniture, people constantly walking around, and things spilling, your floors have to endure a lot.
All of this can affect your floor's look and finish over time. You must install durable flooring to ensure your floors will look great and last long. Vinyl Flooring & Beyond offers various types of flooring options that you can choose from for your home.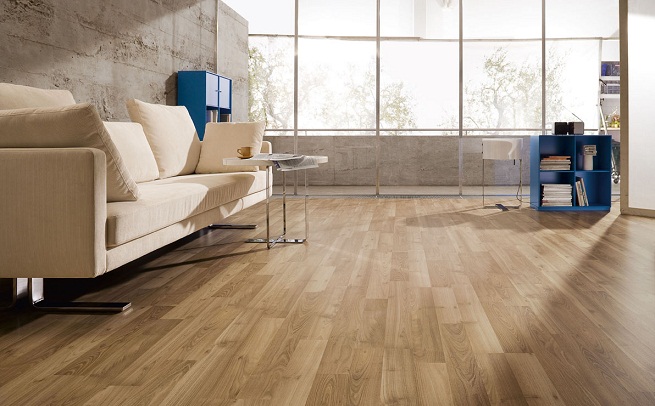 They offer luxury vinyl plank flooring, tile and hardwood flooring, laminate flooring, as well as carpet installation. But you must choose the most durable flooring type for your home if you are looking at a long-term investment.
Below are some of the most durable flooring options that you can choose for your home:
Vinyl Plank
Also known as luxury vinyl, LVP, or LVT, vinyl planks have become extremely popular over the years because of their durability.
Vinyl planks are ideal for basement flooring, playrooms, kitchens, or mudroom flooring. They are made of multiple synthetic layers and provide a customizable waterproof option for homeowners.
The most durable form of vinyl flooring is rigid core luxury vinyl flooring. It can withstand heavy furniture and high heels without any problems. It also comes with protective finishes and wears layers making it scuff-resistant.
Vinyl plank flooring is affordable and doesn't cost much to install. However, vinyl plank flooring is not the most environmentally friendly flooring option. It is made up of mostly plastic, which can be hazardous to the environment.
---
Read Also:
---
Hardwood Flooring
Hardwood flooring is elegant and easy to clean. They last long and hence can be a long-term investment for your home. Some types of hardwood floors are also waterproof and come with advanced finishes that offer protection against scratches.
Hardwood flooring is typically made from a solid piece of milled wood and contains solid wood throughout. It comes in different varieties, including oak, maple, cherry, and walnut.
Its versatile nature makes it a favorite among homeowners. However, hardwood flooring is one of the most expensive types of flooring materials available.
It requires regular maintenance using a specialty hardwood floor cleaner. You may also have to apply a fresh coat of finish every three to five years.
Porcelain Tile
Tiles are some of the most durable flooring options available today. Porcelain tiles are dense, making them scratch-resistant. They are ideal if you have pets at home.
Porcelain tiles also absorb less than 0.5 percent of water, making them waterproof. They can be great for areas with high moisture, like kitchens and bathrooms. They can also be installed outdoors.
Bamboo
Bamboo flooring is typically made from grass. It can sometimes be more durable than some types of hardwood. Strand woven bamboo flooring is made from shredded bamboo fibers mixed with resin and shaped into planks.
It is almost twice as strong as oak hardwood. However, it can be damaged by excess moisture or water.
Carpet Flooring
Carpets look stylish, are comfortable, and provide warmth, especially in cooler climates. They are a great choice for busy people who may not have the time to maintain their flooring daily. Carpets are some of the most durable flooring options available to homeowners today.
They are specially designed to be resistant to rough use. Carpets come in two types – Cut and Loop Pile. Carpets with loop pile fibers are more durable than cut carpets as the fibers are threaded back into the carpet's base in loops.
Laminate Flooring
Laminate flooring offers homeowners a budget-friendly and durable tile option. Laminate flooring is created using multiple layers of resin and fiberboard or plywood core.
Its finish is similar to hardwood or stone flooring. It is long-lasting and dependable, provides great comfort, and is ideal for extremely active families with children or pets as it is stain and scratch-resistant.
You also get water-resistant laminates today, making it great for areas that are prone to moisture as well.
Natural Stone
Natural stone is another great durable flooring option. You can choose from a wide range of stone floorings like granite, marble, sandstone, or travertine. Stone flooring can be used both indoors and outdoors. It is waterproof and extremely durable.
Linoleum Flooring
Linoleum is an eco-friendly and durable flooring option. It is made from cork and linseed oil. It is easy to install and affordable. The flooring comes in the form of sheets.
You can choose from a wide range of colors and styles. While it is not suitable for moisture-prone areas, this flooring is gaining popularity as it can last for decades if maintained properly.