When we consider sustainable home design, our attention often turns toward energy-saving appliances, solar panels, or eco-friendly building materials – but many overlook landscaping as an integral component of sustainable living that contributes to energy efficiency in homes while simultaneously decreasing environmental footprint and improving well-being overall.
Beautiful landscaping adds curb appeal while simultaneously increasing energy efficiency – not to mention its vital role in reducing ecological impact while increasing overall well-being.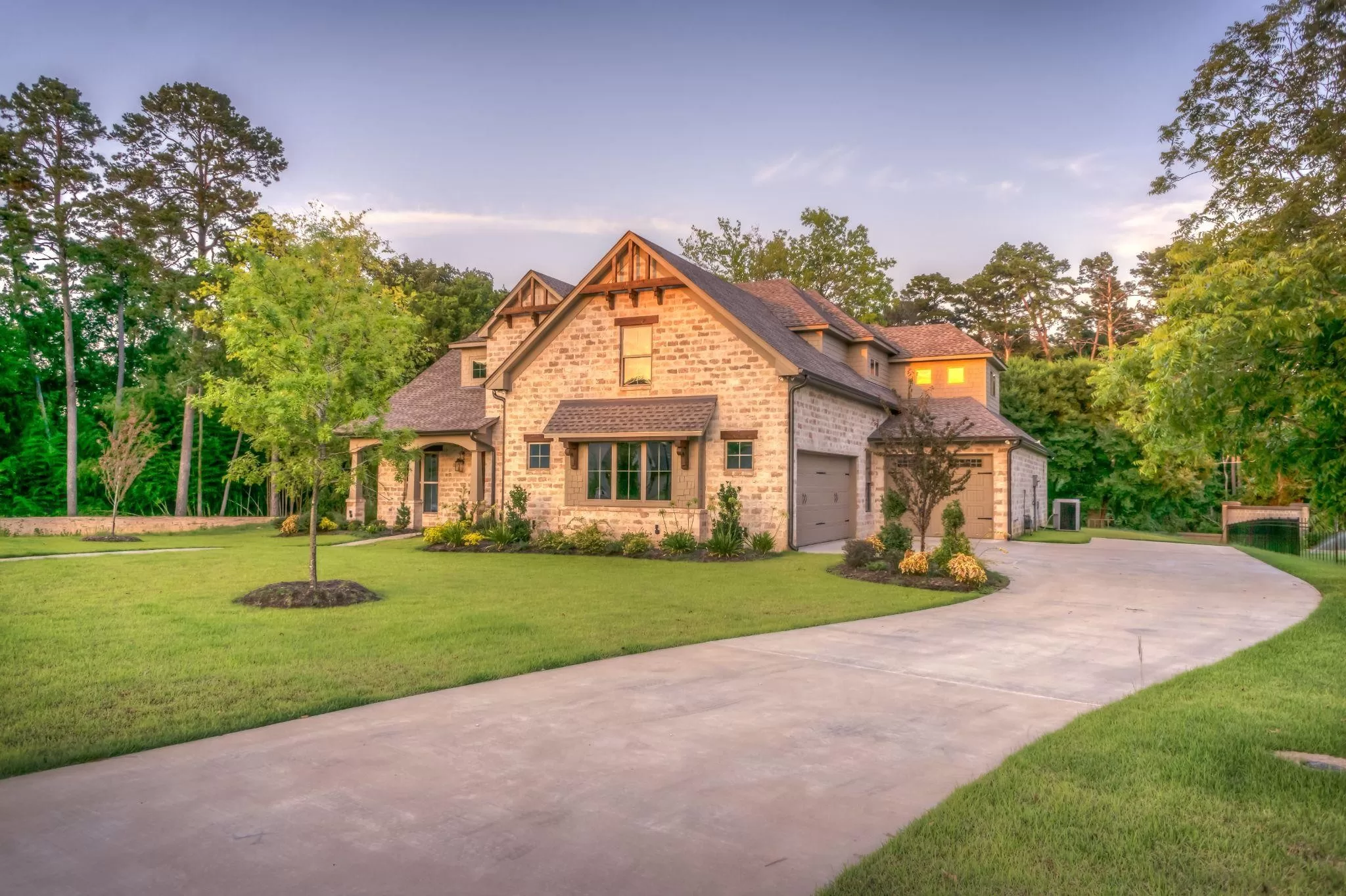 Landscaping goes far beyond planting shrubs or cutting grass; it is an art form that enhances nature.
We will discuss landscaping's numerous roles in sustainable home design and its role in creating more eco-friendly living environments.
1. Enhancing Energy Efficiency
Sustainable home design prioritizes energy efficiency by cutting reliance on fossil fuels and greenhouse gas emissions.
Landscape architecture plays a pivotal role here by strategically planting trees, shrubs, and vegetation around your house to form microclimates that protect you from extreme temperatures.
At peak summer temperatures, strategically planted trees can offer much-needed shade – helping make your home naturally more relaxing without needing to turn up the AC! In wintertime, dense evergreens act as windbreaks to minimize heat loss from outside and decrease heating needs – leading to significant energy cost cuts and utility bill discounts! Such landscaping choices could result in substantial energy cost reduction and bill discounts!
2. Water Resources Management (WRM)
Water conservation is critical to sustainable living, and landscaping provides one effective means of doing just that.
Rain gardens, porous surfaces, and drought-tolerant plants all play a part when designing an outdoor space to use resources best.
Rain gardens allow rainwater collection instead of running off into storm drains where it might contribute to soil erosion or flooding risks – recharging groundwater reserves while preventing soil erosion.
Porous surfaces like gravel pathways and permeable pavers allow rainwater to seep directly into the ground instead of contributing to runoff.
At the same time, drought-resistant plants require less irrigation – saving resources while decreasing consumption and environmental footprint.
Employing such landscaping strategies can significantly reduce both the consumption of freshwater resources and the ecological print.
3. Promoting Biodiversity
Sustainable home design must go beyond simply minimizing environmental harm – it should also actively contribute to biodiversity preservation.
---
Read Also :
---
Landscaping plays an integral part in providing habitats for local wildlife by choosing native plants that draw birds, butterflies, and beneficial insects into gardens where otherwise they might go undetected.
Biodiverse landscapes are not only visually beautiful, but they're also highly resilient.
Less likely to become infested with pests, they require less chemical fertilizers and pesticides, decreasing environmental pollution while contributing to soil health improvement, carbon sequestration, climate mitigation, etc. See more.
4. Enhance Air Quality
Sustainable living involves prioritizing indoor air quality over outdoor air, yet outdoor air should never be overlooked.
Careful landscape design can enhance outdoor air quality by acting like a natural air purifier – filtering pollutants out while producing oxygen for human inhalation and filtering harmful particles from circulation/flow/extension systems/pathways/routes.
Trees and plants act like sponges to absorb pollution before filtering it away through oxygen release or absorption from these sources, keeping pollutants under control while filtering harmful particles out.
Trees/plants act like natural purifiers by filtering pollutants out while producing oxygen and simultaneously filtering harmful particles through their circulation/flow/extension systems/pathways/routes, etc.
Placement of trees and shrubs strategically can help trap airborne pollutants while mitigating noise pollution, creating an outdoor oasis, and improving air quality for you, your family, neighbors, and the wider community.
5. Promoting Mental Wellbeing
Landscape design's power to promote mental well-being should never be underrated.
Studies have proven the efficacy of nature-inspired spaces like parks in helping reduce stress levels, uphold mood, and boost mental well-being – creating appealing outdoor settings can offer therapeutic advantages that increase happiness levels while improving well-being levels.
Building and tending your outdoor space can bring significant serenity and fulfillment, whether that means watching it transform into an idyllic garden retreat, fragrant herb garden, or vibrant flowerbed – each is sure to offer its own set of blessings and promise a sense of rejuvenation from daily stresses.
Spending time immersed in nature within your property boundaries provides a welcome respite from everyday pressures.
6. Increased Economic Value
Sustainable landscaping can benefit the environment and your health and an investment in your property value.
A beautiful garden adds curb appeal, making your house more appealing to potential buyers and increasing property valuation.
Studies have consistently demonstrated that homes with carefully landscaped yards typically fetch higher prices on the real estate market.
Sustainable landscaping features like energy-efficient outdoor lighting systems and native plant gardens add substantial market value.
7. Establishing Functional Outdoor Spaces
Sustainable landscaping must not only look appealing; it must also meet your lifestyle needs with minimal ecological effects.
You will increase time spent outdoors by designing outdoor living areas dedicated to dining, relaxation, and recreation.
Designing functional outdoor spaces can significantly lower resource-intensive indoor activities by encouraging guests to cook and dine outdoors – such as with an inviting outdoor kitchen that promotes al fresco eating – thus saving energy on indoor cooking systems such as air conditioners or heaters.
8. Decrease Maintenance Requirements
Sustainability encompasses more than environmental impact; practicality also plays a part.
A low-maintenance landscape design saves resources in the long run; plants specifically selected to suit climate and soil conditions require minimal upkeep or irrigation costs, saving resources over time.
Integrating mulch and ground covers into your landscape design to manage weed growth while conserving soil moisture, thus decreasing herbicide and water usage costs.
Furthermore, consider installing automated irrigation systems with weather-based controllers to optimize water usage while mitigating outdoor space maintenance requirements and environmental impacts!
9. Collaborate with Professionals
Sustainable landscaping designs provide many advantages; however, creating an enjoyable outdoor space often requires professional services.
Landscape architects, designers, and horticulturists offer services designed specifically around your property characteristics and personal requirements for sustainable planning projects.
Professional landscape architects can ensure your landscaping project adheres to sustainable plant selection and water management practices, local regulations and permit requirements, eco-friendly construction techniques, and planning for optimal sustainability as you create a landscaping design project.
Their guidance can assist as your plan unfolds to its completion.
Conclusion
Sustainable home design encompasses outdoor environments as much as interior ones.
Landscaping plays a central role in crafting eco-friendly landscape designs with energy efficiency in mind that maximize water usage efficiency with biodiverse planting to provide visually stunning yet eco-friendly living space for our homes and gardens alike.
Designing your outdoor space strategically can significantly benefit energy efficiency, water consumption efficiency, and biodiversity conservation – not to mention improved air quality and mental well-being – making sustainable landscaping an investment in the environment, property value, and quality of life.
Before embarking on your landscaping endeavor, seek help from professional landscape designers for eco-conscious choices that align with your values and vision for the outdoor area.
An intelligent approach could transform it into an oasis of sustainability, beauty, and serenity – benefitting both people and planet alike.