Your yard is a blank canvas waiting to be transformed into a beautiful and inviting space. Whether you have a small suburban lawn or a spacious backyard, DIY landscaping allows you to unleash your creativity and make your outdoor area shine.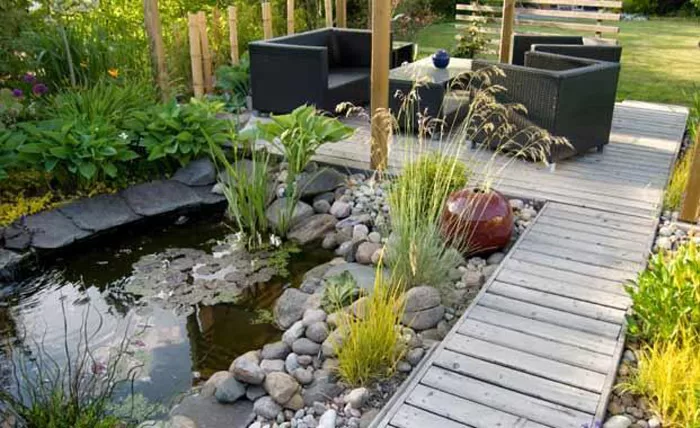 With a little planning, effort, and the right ideas, you can turn your yard from drab to fab. In this article, we'll explore eight DIY landscaping ideas that will help you create a stunning outdoor oasis. Plus, we'll provide tips on finding resources for landscaping in Townsville to assist you in your project.
Start with a Plan: Assessing Your Yard
Before embarking on any landscaping project, it's essential to start with a plan. Assess your yard and take note of its existing features, such as trees, shrubs, or structures. Consider the layout, soil quality, sunlight exposure, and any specific challenges or opportunities presented by the space.
Think about how you want to use your yard. Do you envision a tranquil garden, a vibrant entertainment area, or a functional space for children and pets? This assessment will help guide your decisions and ensure that your landscaping efforts align with your vision.
---
Read Also:
---
Create a Focal Point: Highlight Your Yard's Best Features
Every yard has unique features that can serve as focal points and anchor your landscaping design. Identify these standout elements, such as a majestic tree, a beautiful view, or a striking architectural feature. Once you've identified the focal point, build your landscaping design around it.
For instance, if you have a magnificent tree, consider creating a seating area or a flower bed around it to showcase its beauty. If you have a captivating view, orient your landscaping design to take advantage of it. By emphasizing your yard's best features, you'll create a visually pleasing and harmonious space.
Introduce Color and Texture: Flower Beds and Plantings
Flower beds and plantings add color, texture, and life to your yard. Choose plants and flowers that thrive in Townsville's climate and suit your preferences. Select a variety of species to create a dynamic and vibrant landscape.
Consider incorporating different heights, textures, and colors to add depth and visual interest. Choose plants that bloom at different times of the year to ensure year-round beauty. Group plants with similar watering need together for efficient irrigation.
Remember to consider maintenance requirements and the growth habits of the plants you select. Regular pruning and care will keep your flower beds looking tidy and well-maintained.
Define Spaces: Pathways and Hardscaping
Creating defined spaces within your yard enhances its functionality and aesthetics. Install pathways to guide visitors through your garden and connect different areas. Choose materials such as gravel, pavers, or stepping stones that complement the overall style of your landscaping design.
Integrate hardscaping elements, such as patios, decks, or pergolas, to provide functional outdoor living spaces. These areas can serve as gathering spots for entertaining or quiet retreats for relaxation. Incorporate comfortable seating, outdoor furniture, and lighting fixtures to make these spaces inviting and practical.
Add Water Features: Serenity and Tranquility
Water features can bring a sense of serenity and tranquility to your yard. Consider adding a pond, fountain, or even a small waterfall to create a peaceful atmosphere. The sound of flowing water can provide a soothing backdrop and mask noise from surrounding areas.
Water features also attract wildlife, such as birds and butterflies, adding an additional layer of beauty to your yard. Ensure proper installation and maintenance to prevent water stagnation and mosquito breeding.
Embrace Vertical Landscaping: Walls and Trellises
Vertical landscaping is a great way to maximize space and add visual interest. Install walls or trellises to create vertical gardens or support climbing plants. This technique not only adds greenery but also creates a sense of depth and dimension in your yard.
Consider using wall-mounted planters or hanging baskets to grow herbs, flowers, or trailing vines. Install trellises against walls or fences and train climbing plants such as jasmine, bougainvillea, or ivy to create a living green backdrop.
Vertical landscaping can also provide privacy or act as a windbreak. Choose plants that are suitable for vertical growth and that thrive in Townsville's climate. Regular pruning and maintenance will help ensure that your vertical garden remains healthy and attractive.
Outdoor Lighting: Extend Your Enjoyment
Outdoor lighting is a crucial element in landscaping design, as it allows you to enjoy your yard even after sunset. Properly placed lighting fixtures can highlight key features, create ambiance, and improve safety.
Consider installing pathway lights along your walkways or stairs to ensure safe passage. Add accent lighting to showcase trees, sculptures, or focal points in your yard. Include string lights or lanterns to create a cozy and inviting atmosphere for evening gatherings.
Utilize energy-efficient options such as LED lights, solar-powered fixtures, or low-voltage lighting systems to minimize energy consumption and reduce costs. Consult with lighting professionals or search for local resources in Townsville to find the best lighting solutions for your landscaping needs.
Incorporate Sustainable Practices: Water Efficiency and Native Plants
As you embark on your DIY landscaping project, consider incorporating sustainable practices that conserve water and promote biodiversity. Opt for native plants that are adapted to Townsville's climate and require less water and maintenance. These plants are well-suited to the local conditions and support local wildlife.
Implement efficient irrigation systems, such as drip irrigation or smart controllers, to minimize water waste. Collect rainwater in barrels or install a rain garden to capture and reuse water naturally. Use organic mulch to retain moisture in the soil and suppress weed growth.
By embracing sustainable practices, you not only create an environmentally friendly landscape but also save water and reduce maintenance requirements.
Finding Resources for Landscaping in Townsville
Undertaking a DIY landscaping project can be an exciting but challenging endeavor. If you need assistance, there are resources available in Townsville to support your landscaping journey. Consider the following options:
Local Nurseries and Garden Centers: Visit nurseries and garden centers in Townsville to find a wide variety of plants, flowers, and landscaping materials. Seek advice from knowledgeable staff who can provide guidance on plant selection, care, and landscaping essentials.
Townsville Landscaping Professionals: Consult with local Townsville landscaping professionals who can offer expert advice, design assistance, and even help with the implementation of your landscaping ideas. They have the knowledge and experience to create a tailored landscaping plan that suits your yard and preferences.
Online Resources and Forums: Utilize online resources and forums dedicated to gardening and landscaping. These platforms provide a wealth of information, tips, and inspiration from experienced gardeners and landscaping enthusiasts. Engage in discussions, ask questions, and seek advice from the online community.
Townsville Gardening Associations and Clubs: Join local gardening associations or clubs in Townsville to connect with like-minded individuals who share a passion for landscaping and gardening. These groups often organize workshops, seminars, and garden tours where you can gain valuable insights and learn from experienced gardeners.
Conclusion
Transforming your yard from drab to fab is an exciting DIY endeavor that allows you to unleash your creativity and create a beautiful outdoor space. By starting with a plan, incorporating focal points, adding color and texture, defining spaces, incorporating water features, embracing vertical landscaping, incorporating lighting, and practicing sustainability, you can turn your yard into a stunning oasis.