Modern timber frame buildings are precision-engineered, durable, and strong structures.
Timber frame homes account for over 70% of all new houses in the developed countries. The popularity of these types of homes is mainly because of their immense benefits when compared to traditional block and brick building constructions.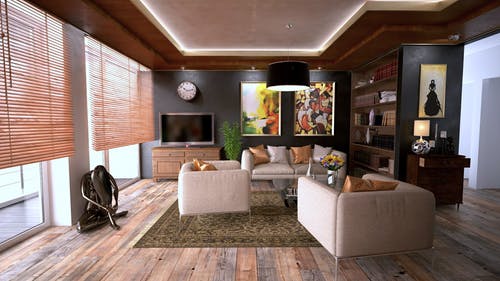 6 Reasons to Consider Building a Timber Frame Home
If you are looking to designing a timber frame home, here are the main benefits of this type of houses.
---
Read Also:
---
Faster Building Times
Timber frame houses do not require extensive concrete footings like brick buildings. Unlike other customary methods of construction, a new timber frame hose can be completed in a matter of weeks. Furthermore, construction of timber homes does not rely on the weather and this means that it can be built at any time of the year without worrying about weather delays.
Improved Insulation
With the best materials used for the timber frame building, you will know the balance between heat insulation and retention. Bricks tend to be poor insulators and can be quite unpleasant in areas that experience very low temperatures.
However, timber frame houses are ideal for both hot and cold climatic conditions and this means that they can be built anywhere. All the external and internal walls will be insulated to offer a higher level of insulation.
Aesthetics
When it comes to your home, appearance matters. Timber framed buildings tend to be more flexible than blocks or bricks with regards to aesthetics and designs. Because of their lightweight construction, you can design and even build anything that you wish.
With Mill Creek Timber Frame Manufacturing, you can be assured of more intricate designs that can go beyond your wildest imaginations. Furthermore, you will have more material choices and even finishers.
Helps Save on Space
Blocks and bricks tend to be thick and they occupy a lot of space. However, timber-framed buildings help save a significant amount of space because the width of cladding is quite thin. As a result, more room is created in the spaces of the building. You will end up with more spacious rooms when using timber frames instead of bricks or blocks.
Natural Material
Timber is a natural building material that has lots of benefits to you and the environment. Timber is non-toxic and it does not leak any chemical vapors into the building, making it safe for you and your family to live in. In addition, it is safe to touch and handle and will not cause any harm to the builders. Furthermore, when timber ages, it does this so naturally.
Lightweight
Timber frame buildings tend to weigh significantly less when compared to brick builds. These lightweight buildings can easily be built on many kinds of sites when compared to other builds; for example, areas that have challenging land conditions. Furthermore, the weight of timber means that it can be transported easily and this guarantees a speedier construction time.
As you can see, timber frame homes are acknowledged to be one of the most efficient and economical methods of constructing a home. It provides an easier build, greater quality, and simplified on-site construction. In addition, timber frame houses offer flexibility and greater choice to the customer. You will be glad of your decision to build a timber framed home for your family.