When the time comes for you to replace your roof or install a new roof on a new build, CertainTeed shingles must come to mind as a very attractive option. There is no doubt that these shingles have an unparalleled quality which places them at the top of the shingle brands.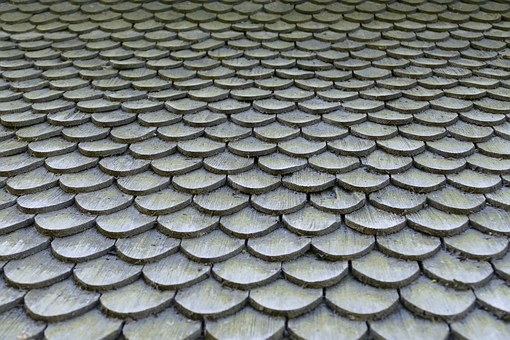 The large selection of CertainTeed asphalt shingles allows you to select their top-of-the-line luxury roofing shingles, the mid-grade dimensional or architectural shingles, or the basic three-tab strip shingles.
What Are the Pros and Cons of Buying and Installing CertainTeed Shingles?
Pros
CertainTeed shingles have been around for more than 100 years. It has become a reliable and trusted brand with high-quality product lines and strong warranties.
Other pros of purchasing CertainTeed products for your roof include:
CertainTeed offers a complete roofing system – underlayment, accessory products, ventilation, and shingles.
CertainTeed products come with a lifetime warranty when a credential contractor does the installation.
CertainTeed shingles are available in endless options of styles and colors.
They offer a wide line of products including impact-resistant, solar, and triple laminate.
If you love the look of wood shingles, CertainTeed's products are made to look exactly like real wood but they do not decay or rot through time as real wood shingles do.
These are some of the toughest shingles in the industry.
They offer exceptional value.
They give your roof lasting beauty.
CertainTeed makes a wide array of both architectural and asphalt shingles that allow for customization.
CertainTeed shingles contain more asphalt than most others.
Their premium lines have greater depth and a unique appearance.
Many of CertainTeed's shingle lines come with premium impact warranties.
They are also wind resistant and offer greater resistance to staining and algae.
They have a Class A fire rating.
---
Read Also:
---
Cons
With so many pros going for them, it is hard to imagine any negatives regarding these shingles. Here are a few:
When you are looking to hire a roof installer, you must make sure they are licensed and insured but also have the designation of being credentialed by CertainTeed.
CertainTeed shingles come in at a higher price point than other roofing options. Something to think about if you are planning on putting your home on the market soon.
Even though they offer a warranty, many times it's difficult to have your claim accepted since it is quite hard to prove that they were defective.
Having to hire a CertainTeed Certified installer may also result in higher out-of-pocket costs to you. And if you think finding a reliable roof installer is difficult, you need to add this requirement to the mix.
CertainTeed offers an extensive line of shingles for your roof. If you select a premium line such as Grand Manor, you can expect the cost per roofing square to be around $220 to $245 per 100 square feet.
More affordable collections, such as the Landmark, will result in a cost of $85 to $100 per 100 square feet. Add to these costs about $15 on average per 100 square feet for roofing materials and between $130 and $240 for the same amount of square feet for installation labor charges.
Your roofing in Portland experience can be completely transformed when you work with a CertainTeed Credentialed Installer and you see the way your roof looks when the job is finished.