People consider the quality of the roof to determine the life of construction; such is its importance.
Replacing the roof is an option for homeowners during renovation but since it involves heavy investment and requires a proper evaluation of the roof condition by someone who is an expert of Roof Repair Alignment Roofing Naples.
Unless it is necessary, roof restoration is the usual way to set good, bad roofs. Not only is it cost effective but it also ensures extended roof life so that it lasts the lifetime.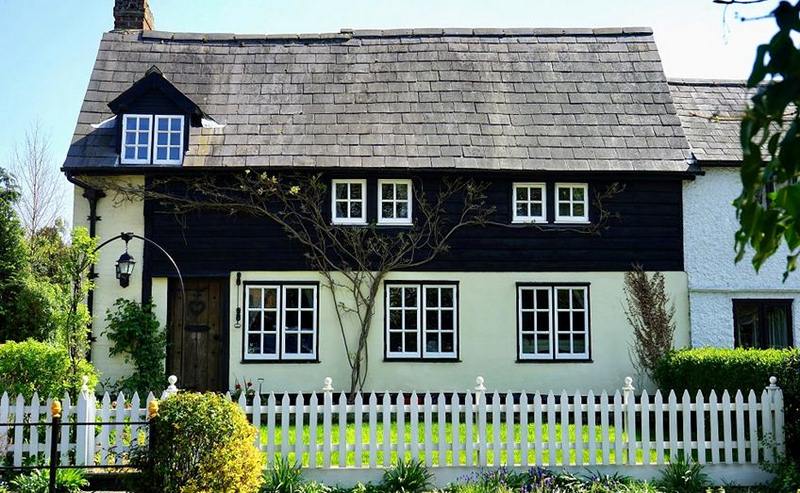 Having Knowledge about the Types of Roofing Materials Should Make the Selection Easy
When replacing a roof, you must know about the types of roof available. You must also know how the style of the building influences the choice of the roof.
From the type of material to its color and style everything must complement the style of the building because except for asphalt shingles roofs no other type of roof is versatile enough to go well with all kinds of building style and architecture.
The roof of cottages and ranches will be quite different from the roof that matches with European and Mediterranean style of buildings. Similarly, the roof of contemporarily styled bungalow will not be the same as the roof that suits colonial of French style buildings.
---
Read Also:
---
Which Roofing Material do You Need?
The main purpose of the roof is to offer protection from weather conditions by effectively draining water from the surface.
Naturally, the type of roof determines which kind of roof material will be suitable. Tar and gravel are most suitable for built-up roofs due to its water-resistant quality, but you can even use modern materials like thermoplastics too, provided you are laying a flat or almost flat roof.
Sloping roofs having 3 in 12 pitch or less are ideal for using roll roofing, tar and gravel, bitumen and even metal sheets for roofing.
If you want to have tiles or shingles on the roof, then you must ensure that the slope is exactly 4 in 12 or more so that rain does not find its way under the shingles.
Roof covering is available in various types of roofing materials and can be tailor-made so that you have the covering of your choice. Know your options for both flat and pitched roof by going through the remaining part of this article.
Flat Roof Materials
Here are some of the flat roof materials.
Tar and Gravel
Roof made of tar and gravel is suitable for flat roofs with pitch up to 3 in 12.  The construction of tar and gravel roof consists of laying alternate layers of hot tar or asphalt, and heavy roofing felt and finished with a coat of mica or gravel that offers protection. The number of layers installed determines the quality of the roof, and it varies between 3 to 5 layers.
Modified Bitumen
Many of the features of the tar and gravel roof are available in this type of roof that combines the features by adding layers of fiberglass or polyester impregnated with bitumen derived from asphalt or tar.
The roofing consists of several layers and is strong enough to resist the elements of weather due to the addition of polyester membranes. Atactic polypropylene or APP and Butadiene Styrene or BSS are some bitumen modifier agents added to the roofing for enhancing the asphalt quality.
Roll
This low-cost roofing material is good for sheds with a short life span. In the language of the market, these rolls are commonly known as 90 pounds felt because that is the weights of a single roll that covers 100 square feet.
The material used for this mineral surfaced roofing is the same as the material used in asphalt shingles, but because it is just one deep layer, it lasts just for ten years. On the other hand, shingles last much longer because it consists of three deep layers.
EPDM Rubber
For flat and low slope roofs for residential buildings EPDM rubber roofing is fast gaining popularity. It is already a very popular choice for commercial buildings.
EPDM single ply rubberized roofing material is made from special quality rubber known as ethylene propylene diene monomer that does not require a mineral coating after completion and is UV resistant. Available in thicknesses of 45 mm and 60 mm, it is lighter than tar and gravel.
Metal
Since metals are light and durable, it is fast becoming an alternative roofing material also because of its versatility in creating any kind of look that you can think about. Metal tiles that weigh about a tenth of clay tiles are ideal for use in earthquake-prone areas and places that experience rough weather.
Metal roofs can last for 30 years and comes in the form of panels or shingles. The high durability encourages manufacturers to provide a lifetime warranty.
Pitched Roof Materials
Now let us look at some pitched roof materials
Asphalt Shingles
Ideal for slanted roofs, asphalt shingles reinforced with fiberglass or organic material is the most common type of roofing you would come across. Fiberglass reinforcement makes shingles stronger, fireproof and ensures a long life as compared to organic reinforcement.
Providing a coat of special laminate on asphalt adds to the aesthetics of the budget-friendly roofing material.
Wood Shingles and Shake
For reasons of dignified looks people prefer wood shingles and shakes made from redwood or cedar wood and sometimes from southern pine.
Those who prefer rugged looks can choose shakes which are hand-sawn while wood shingles are usually machine-sawn. However, such roofs last between 8 to 25 years only provided you maintain it well.
Tile
Clay and concrete tiled roofs are fast gaining popularity and available in a wide array of shapes and colors that give more options to homeowners. Tiles are heavy, and the roof structure must be strong enough to support it for 50 to 100 years.
Slate
For laying a classic roof, Slate is the best choice as it is available in various grades and colors. It is ideal for creating homes with amazing style, and textures and the attraction are more due to low maintenance of slate roofs that can last for a century.
Despite gathering all information about roof materials, consult a roof expert to make the right choice.